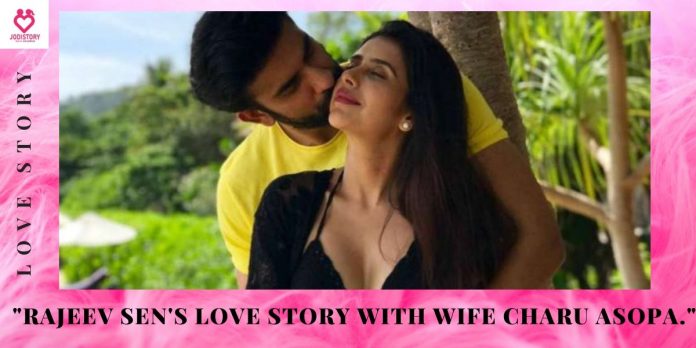 Love evokes gazillion emotions into people. Love can either provide you with blissful moments or can hurt to your very core. But what happens when one has lost all hope of love? The answer lies in Rajeev and Charu's love story.
Charu Asopa is a gorgeous Indian Telly star actress and her husband Rajeev Sen is a model and an entrepreneur. Very few people know he is also the dashing brother of former Miss Universe Sushmita Sen. So, let's scroll down and witness the fairytale love story.
Must Read the following love stories:
Charu and Rajeev's first meeting
They met for the first time via a common friend at a party. They got along really well. Soon after that, love blossomed between the two. Charu was besotted with him and described it later as "love at first sight."
Unfortunately Charu was going through a rough phase after her engangement with Neeraj Malviya was called off. She stopped believing in love, found herself directionless and had undertaken counselling sessions.
But Rajeev entered her life like a breath of fresh air, bringing hope, happiness and love.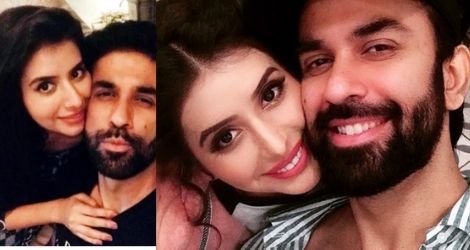 Rajeev and Charu's love story began with a coffee date
After their first meeting, they arranged to meet on a coffee date. Charu expected the meeting to last for half-an-hour.
But to her astonishment, the meeting went for hours. They talked and discussed everything at length, forgetting about time.
However much to their delight, they kept chatting and spent time together for days. No wonder, the love between them bolsetred with each passing day.
Rajeev's proposal to Charu
On May 4, 2019; former Miss Universe, Sushmita Sen shared the happy news on her Instagram account. The news unleashed Rajeev's proposal to Charu.
Sushmita posted a series of pictures and wrote SHE SAID "YES". The pictures consist of Charu embraced in Rajeev's arms. In one of the candid pictures, Charu seems blushing while Rajeev is whispering something to her.Apparently, the sister was taking much delight of her brother's engagement.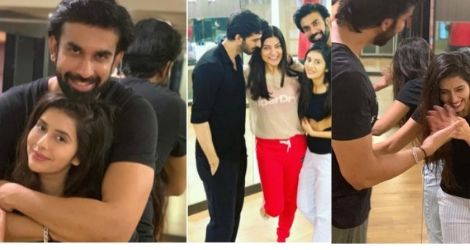 Rajeev and Charu's marriage
The couple wanted to seal their relationship with marriage as soon as possible. First, they got married secrretly at court on June 7, 2019.
The bride looked gorgeous in a red saree and the groom complemented her well with white kurta pyajama.
After the court wedding, they had a a traditional Hindu wedding at Goa on June 16, 2019. It was an intimate affair attended by close friends and family.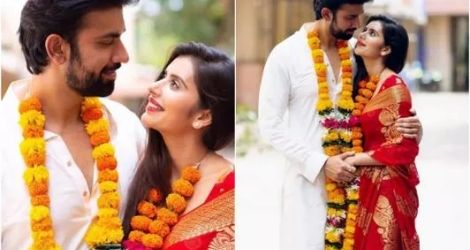 Newlyweds off to Honeymoon
The couple had a gala affair at Swiss Honeymoon. They posted several pictures on their respective Instagram handle sharing passionate kisses, cuddling and dreamy posing.
They are also giving us major couple and vacation goals. The duo also went to Thailand and Delhi for mini vacation after the wedding.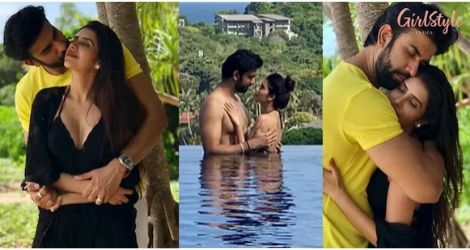 Must Read the following love stories:
Conclusion
The duo had carried their relationship well. The Jiji Maa actress confessed to the media that Rajeev is more romantic of the two, He pampers her and takes care of her.
The couple is always open about their relationship and never shies away from sharing it with the world. Their honesty and efforts to keep the relationship afloat have paid well