You might be aware of the wars of Rajputs. But few of us may be knowing about their love and romance. Our history has plenty of love story one of them is between Prithviraj Chauhan and Princess Sanyogita. Yes, I am talking about the Brave King of India Prithviraj Chauhan. Are you excited to listen their love story? Come with us to explore the wonderful bond between Prithviraj and Sanyogita.
The Love Story of Prithviraj Chauhan And Princess Sanyogita is the mesmerizing saga of romance, courage, and war.
How Prithviraj Chauhan met Samyukta
Prithviraj Chauhan, the king of the Chauhan dynasty. Who ruled parts of present-day Rajasthan, Delhi and some parts of Uttar Pradesh.
Prithviraj is also the last Rajput king to rule Delhi. After that the Muslim conquest of the Indian subcontinent.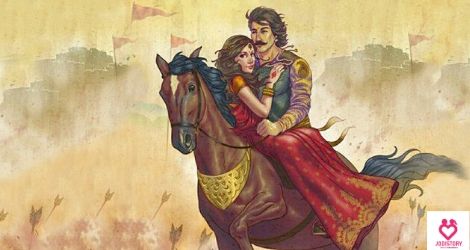 Samyukta was the daughter of Jaichand, the King of Kannauj. She was known for her engrossing beauty. Soon, tales of his Prithviraj bravery reached the ears of Sanyogita .
Must read Love story of–
Samyukta who also known as Sanyogita fell in love when a painter from Prithviraj's court, Panna Ray, visited Kannauj.
And showed his painting of the king to her. The same painter painted Sanyogita's painting and showed it to Prithviraj. As a result, Both fell in love with each other.
Prithviraj in Sanyogita Swayamvara
Prithviraj Chauhan gained popularity for his fearlessness and chivalry. And Jaichand was jealous of his popularity. As Jaichand and Prithviraj were from a rival Rajput clan.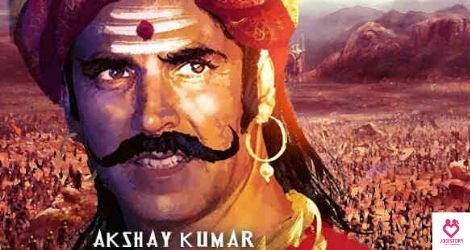 As Jaichand heard about the affair of his daughter Sanyogita. Jaichand decided to insult Prithviraj and Organised a Swayamvara for his daughter in 1185 CE.
Jaichand invited eligible prince and king- except Prithviraj excepting the Prithviraj Chauhan.
Love Story of Prithviraj and Sanyogita and Swayamvara
But as Prithviraj was too in love with Sanyogita's beauty. And soon came to know about Swayamvara and decided to join that.
When the Swayamwara was proceeding all rajas were rejected by the princess.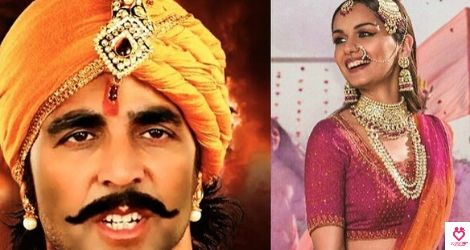 And the statue of Prithviraj (as a security guard) build by Jai Chand was chosen by Sanyogita.
And just after that the prince Prithviraj who was hiding. Came out and Sanyogita put the garland around his neck.
He took Sanyogita up in his arms and whisked her away to Delhi.
Jaichand allianced with Ghori
Jaichand was in anger and in the mood to take revenge. So, he alliance with Muhammad Ghori.
Who was against Prithviraj and was previously defeated 16 times, and extended his support to Ghori's to attack Delhi.
When Ghori attacked Prithviraj, Prithiviraj lost the war and Ghori acquired him. Legend has it that Prithvi had begun to ignore state affairs after his wedding to Sanyogita.
Love Story of Prithviraj Chauhan And Princess Sanyogita were full of trust, exoticism and fairy tales Hope you all loved it.
Akshay Kumar as Prithviraj in Upcoming Biopic
Prithviraj is an upcoming Hindi-language historical drama film.
The film is under the direction of Chandraprakash Dwivedi, Production of Aditya Chopra under his production house Yash Raj Films.
It highlights the life of king Prithviraj Chauhan and features Akshay Kumar in the lead role of Chauhan.
Must read Love Story of-
While Manushi Chhillar (in her film debut) plays his wife Samyukta.
About the Cast of Prithviraj
The film was officially announced on 9 September 2019, which is also the occasion of Kumar's 52nd birthday.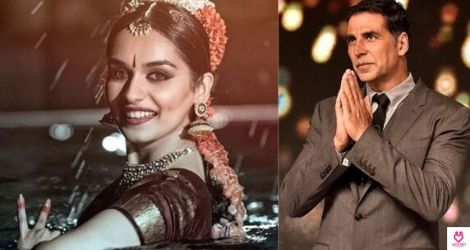 Akshay released the motion poster released on Social media with lots of enthusiasm.
The photography of the film began on 15 November 2019 and it will be theatrically on the floors in India on the 13 November 2020 Diwali festival.
Along with Akshay , Sanjay Dutt , Sonu Sood, and many other shining stars are in the films . After Kesari Makers have chosen Akshay as best to portray as Prithviraj