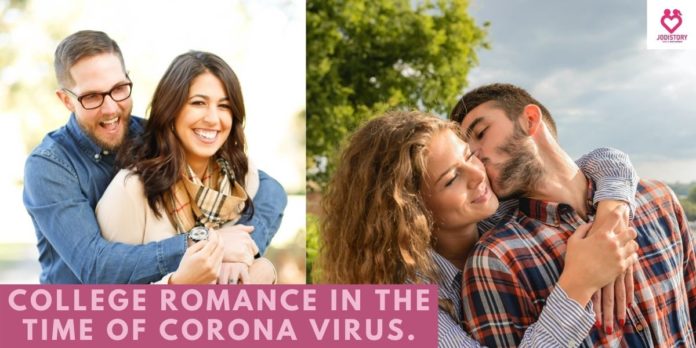 College romance is always special right? Fresh out of school, newly acquired independence, feeling more like an adult. All these feelings are quite special and new, right? With that comes new love too. And many a times it happens to be the "pehla pyaar" (first love) of most people. And first love is always special. You never forget your first love. And this love starts in college. So today I'm here with College Romance in the time of Corona Virus.
When we are in school things are so much different. We are expected to be more and more obedient to our parents and elders. And in doing so we feel like we're being controlled by them. But college is a new start for everybody. It is completely different from school. In college, we develop a different personality, have a lot of fun but above all we learn a lot.
But here, we are going to talk about college romance. Do you have a person in your life who means the world to you? You might or might not have told him/her about this. Maybe you are just crushing on him till now. Or maybe you have expressed your love and in a happy relationship now.
Already there are problems in relationships and on top of that this pandemic is making life much more difficult right? I can understand what you're going through. But, calm down! We are here with all the solutions that you need to know for making your relationship work! So without further ado, let's get started!
MUST-READ RELATIONSIP TIPS-
How to enjoy life with your girlfriend/ boyfriend in lockdown?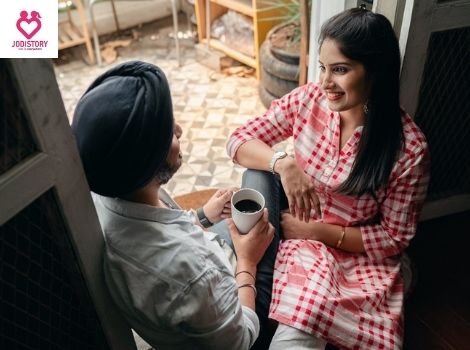 Lockdown means staying home, not being able to go outside, and getting bored. Also in lockdown, you cannot meet your friend nor can you meet your significant other. This really sucks right? Well, don't worry. You can still enjoy and have fun with your boyfriend/ girlfriend.
In these difficult times, we all need to self-quarantine for our and for our family's safety. And that means you can only go outside rarely. But you can have fun in that too-
Here are some ideas to enjoy life with boyfriend/ girlfriend even during lockdown-
1. Video Call Dates-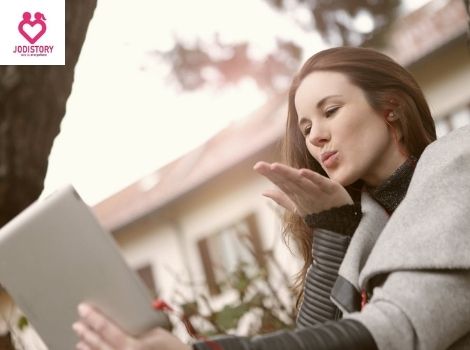 The same old video call always comes in handy when you're missing your partner. You guys can plan video call dates and have a really fun time with each other. This way, even if you can be physically present with them but you can at least see their face and I'm sure that would be enough to brighten up your day.
So start having more video call dates and spend time with your significant other. Because that's how a relationship works. Make your partner feel special and trust me, a lot of problems from your relationship will disappear. Don't miss out on any moment to spend time with each other and make memories together.
2. Virtual Movie Nights Together-
Who doesn't love watching movies? In these times, good movies can actually elevate your mood and on the plus side, you'll also get to spend quality time with your boyfriend/ girlfriend. A romantic movie night can do magic and really bring you guys much more closer.
Bollywood as well as Hollywood has some amazing romantic movies. Well, the boundaries are not just romantic movies. You can watch any movie that both of you enjoy. But, of course, it should be meaningful to both of you so that later when you guys look back to this night, it should feel really special. It can be Sci-fi, crime, thriller, mystery, comedy, or anything else that you guys enjoy.
In Hollywood, The Notebook is an extraordinary romance movie starring the super talented actor Ryan Gosling and one of the most beautiful actresses Rachel McAdams. Other classic romantic movies with a touch of comedy that are popularly known as Romcom are perfect for this occasion. Some of the rom-com movies are 50 First Dates, A Walk To Remember, Blended, and the all-time favorite La La Land.
3. Sexting And Phone Sex-
Sex is an essential part of relationships. But many people decide to wait till marriage to get involved in sexual relations while others do it before marriage as per one's need. It is completely a personal choice to have sex or not. One should never force or put indirect pressure on his or her partner for this.
But if you guys had an active sex life before the pandemic started then this lockdown will definitely be hard on you and your partner. But don't worry you can always opt for more virtual options like sexting, phone sex, and video call sex. Though you might not feel the same connection as it feels when you actually do it but it's still the best you are going to get out of this extraordinary situation.
In a relationship, it is very important to take care of the needs of your partner. But at the same time, if you oppose some things your partner should be patient and understand and respect your choices. Cause nobody likes t be forced or controlled right?
Things you can Gift during Covid-19
Gifts are an essential part of relationships. These are a small token of your love which you keep with yourself forever. So gifts are given to keep it as a good memory rather than a mere materialistic thing.
The things that you gift your partner should always be meaningful. Because it is supposed to express how much you love and care for your partner. So meaningful gifts would mean much more to your partner and whenever he/she looks at it they will remember what that gift represents and it always reminds them of you.
Some of the meaningful gifts that you can give to your significant other are-
Customize pendant/ bracelet-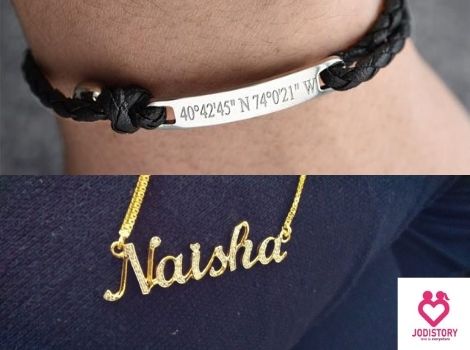 You can gift your girlfriend a customized pendant with her name engraved on in. Those look extremely beautiful and stylish. Or you can give a pendant with yours and her's name combined. For example, as well call Virat and Anushka "Virushka" you guys must have a combined name of yours too. Those pendants are adorable. And if you gift her one of those she would surely keep it with her forever. This can be a token of your love.
Customized bracelets are a very thoughtful gift to give your boyfriend. The one with a rubber band and names engraved on it are really stylish and trendy nowadays. These gifts can be cherished forever as it holds some meaning in it. And if you give random gifts the sentimental value can be lost from the gift soon. So when you opt for any gift make sure it has some thought and meaning behind it.
Teddy Bear-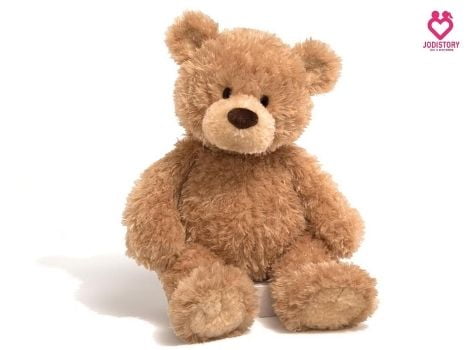 Teddy Bears are always a special gift. They are fluffy, squishy, and adorable. They are really fun to play with. If you want to gift something to your girlfriend without any special occasions teddy bears are the best gift. Because you don't need an occasion to gift these cute soft toys.
You need to be considerate while choosing a teddy bear. Make sure it's not too big or not too small. Also, this varies from individual to individual. Some people might love huge teddy bears others might be happy with just a little one. The teddy bears with a lot of furs are extremely likable. So if you are looking to gift your partner something a teddy bear is always a great option.
Chocolates with handwritten notes-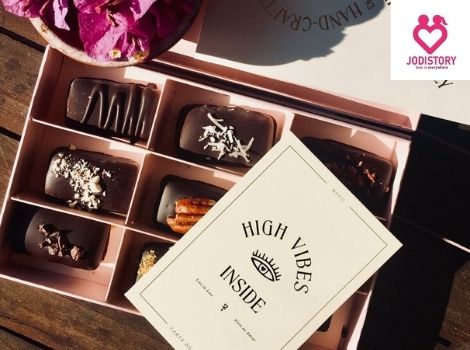 Who doesn't love chocolates? You can never run out of ideas when it comes to gifting chocolates. Starting from simple Dairy Milk silk you can gift some amazing swiss chocolate like Toblerone, or some classy chocolates like Ferrero Rocher. The nutty chocolaty taste of these chocolates will totally melt them. Chocolates are one of the best options when it comes to gifting something to your loved ones.
Handwritten letters are very intimate and it holds a lot of sentiment. When somebody is giving you handwritten letters it always means that they care about you a lot otherwise nobody would devote their time and attention to writing letters for anybody. If you want to give a handwritten letter to your significant other make sure you write about your feelings and how you feel about them.
Dating after lockdown.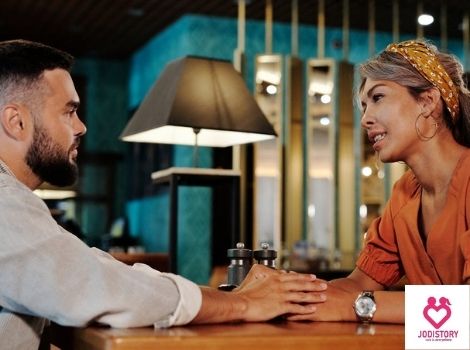 Corona Virus has made every aspect of life difficult. You cannot meet your loved ones and not even your friends. Colleges are closed and if you have a boyfriend or girlfriend from college its practically impossible to meet them during lockdown due to the covid protocols.
But as soon as the unlocking start slowly you can start going out wearing a mask and carrying a sanitizer. Also, you need to main social distancing with other people. That is your responsibility. By following all the norms and keeping yourself safe, you're good to go for a date with your college boyfriend or girlfriend.
The first date after the lockdown should be very special because you guys will see each other after months. You must be super excited to meet your lover! And they must be too. True love always overcome any hardship. Distance can never separate two people who truly want to be together.
Things to do.
For this grant date you need to make yourself ready. This has to be very special. For example you should bring flowers for your girlfriend when you meet her for the first time. Flowers are always refreshing and girls love flowers.
Your choice of flower should be a red or a pink rose mostly as red rose symbolizes love and romance. Those are really romantic and she would really appreciate this lovely gesture.
Choose a good restaurant that you both like and make sure the food as well as the ambience is good. A roof-top restaurant would be perfect for this meet. It would provide a really romantic enviornment.
A more safer date would be an at-home date where you can call your boyfriend or girlfriend at home and make a home cooked meal or order-in food of your choice and eat at the comfort of your own home. An at-home date is really intimate and romantic as you guys could have your own personal space and will have no interruption.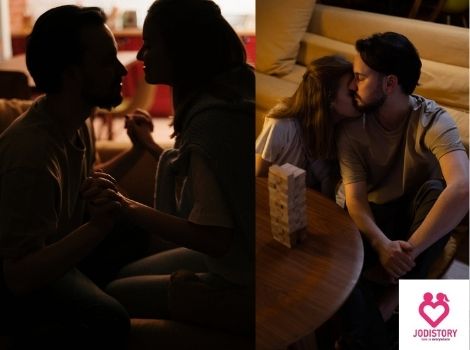 You can do a lot of things in an At-home date. For example, you guys can start off by playing a board game together or solve a puzzle together. This would really be interesting. Also you can choose a movie to watch that you both would enjoy.
Romantic movies would be perfect in this situation. As theatres are still closed this is the best option you can have at hand, to watch movies with your partner at the comfort of your own home.
Then you can proceed to order-in food of your choice or make dinner together and eat it in candlelight. What can be more romantic than that? If you order-in food, still you guys can decide on a dessert and make it together in your own kitchen.
After doing all this, you can have your special intimate moments with each other and spend some quality time with each other. This is an amazing way to spend a whole day with each other after so many months of separation. Make sure you utilize every moment you spend with your lover!
MUST-READ RELATIONSHIP TIPS-
Conclusion.
We all are living through a global pandemic and this lockdown is hard on everybody. But we have to accept the situation and make the best out of it because life is not always fair. But that doesn't mean you can't have no fun at all. You can do whatever you desire at the comfort of your own home and minimize your visits outside. That would be best for you as well as your family.
Maintaining a relationship in these situations becomes extra hard. You cn't meet, not even see each other in college, as colleges are closed. But if you really love him/her you know you will overcome this situation and everything will be alright one day.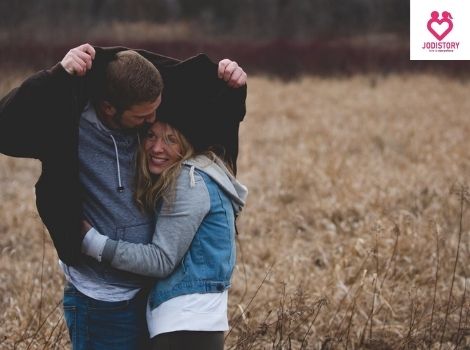 If you have a strict family it might become really hard for you to even talk on call as during lockdown everybody stays home. So, only texting remains. It is really painful, I know. But don't give up. In these difficult times communication and understanding are the two most important thing your relationship needs.
So don't forget to communicate about your problems or anything in general. Try to work thing out because if you really care about this person its not worth it to give him/er up. Always be there for your partner when they would need you and support them, They will never forget this and will always be grateful to you.
These are hard time and we need to be there for one another. Nobody is happy with the situations but we have to make our peace with it. So without complaining, we should embrace every part of life and try to enjoy every moment with loved ones.