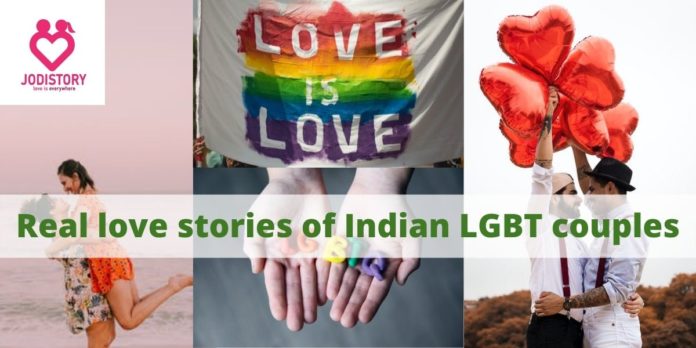 LOVE IS LOVE! NO matter what's your gender, how do you look or from where do you belong? Love is something that is boundless. NO barriers and no frontiers are present which can curb the powerful Love. By a couple of love birds, we have always meant a boyfriend and a girlfriend. But who says that it is mandatory to fall in love with a person of the opposite gender only? This beautiful world also has those romantic tales of true love stories of LGBT couples.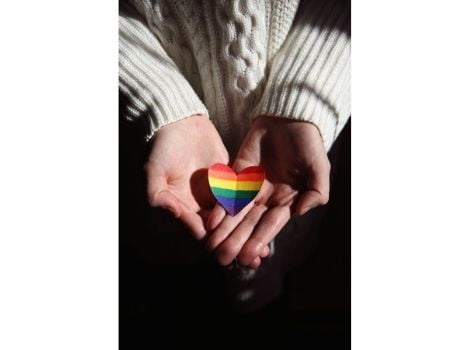 When you fall in love with someone, you never check their background in the first place. Have you ever wondered why? Because love is a feeling and not a form! It is not external. It is always internal. And that's the beauty of love. But as we all are aware of our history of society, we know how badly people from the LGBT community have been treated. They have always been looked down upon by our orthodox society. Isn't it such a shame, that even if its the 21st century, they still have to fight for their love?
Even in this long and tiring flight, there are many couples who have broken this meaningless taboo of society. And with full confidence stood on the platform by holding hands of their partner. Dear readers, let us get inspiration from these true love stories of LGBT couples.
Must-read real love stories of famous Indian Couples:
SHANNON AND SEEMA
Shannon and Seema are the first Indian-American lesbian couple. They are not only congratulated for their confidence but also for how adorable they look with each other. Their love story began when they met each other at a fitness center. It was love at first sight for both of them.
Shannon and Seema Marriage
The couple took pride when they announced their wedding which happened in America in the year 2013. Their wedding photographs which went viral all over the social media were shot by famous LGBT photographer Steph Grant. Nobody can help themselves falling in love with their beautiful love story like they fell for each other.
The couple tied the knot through traditional Indian rituals. Shannon walked the aisle in her beautiful white gown. Seema was dressed up all in red Indian Lehenga-choli.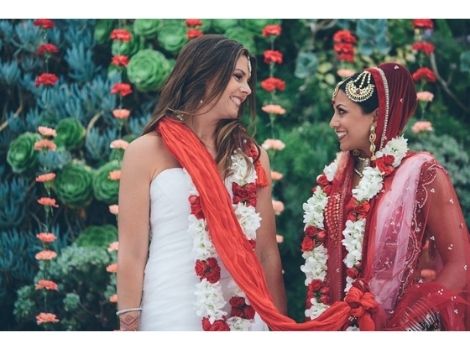 The couple is truly an inspiration for all of us. Be it India, be it America, LGBT couples do face the problem of acceptance by society. But Shannon and Seema have taught us that don't wait for approval from the society when you have already acknowledged your love for each other.
Shannon and Seema become parents
The good news arrived in the year 2015. The couple was blessed with a healthy baby boy on 21st January. It was a humongous surprise for everybody when going through the couple's Facebook handle, Shannon could clearly be seen with a baby bump. We wish all three of them a happy and healthy life.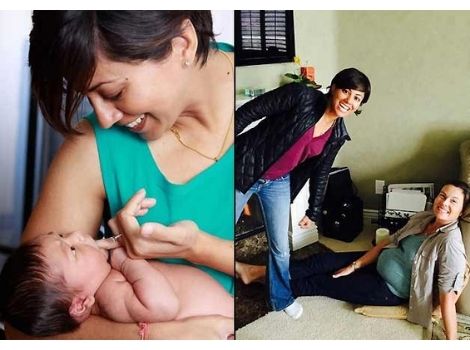 SUNDAS MALIK AND ANJALI CHAKRA
If you want to take real relationship goals then learn it from this beautiful lesbian Couple. They both have crossed all the hurdles on their path of true love. They both are not just an LGBT couple, but all inter-religion and inter-nation couple. Sundas Malik is a Pakistani-American artist and Anjali Chakra is an India-American. Together they both have proved that love can't be overcome by any boundary.
Sundas Malik and Anjali Chakra marriage
The New York couple got married in a hush-hush wedding with only closed ones as their guests on 29th July 2018. Love was not an easy affair for both of them as they were aware of the orthodox thinking of the society from where the came. But being on a foreign land gave them some sort of confidence. And this clearly helped the two of them to acknowledge their love for each other.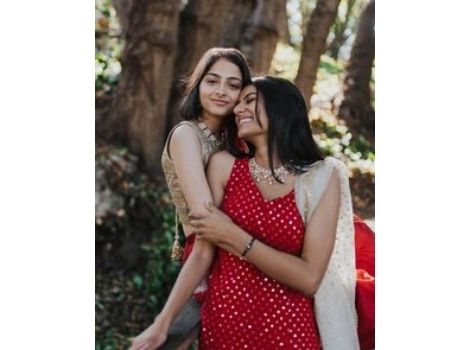 On social media, they post really cute and romantic traveling pictures with each other. Recently, Anjali posted romantic pictures of her and Sundas on the eve of their anniversary. Go, Girls! You both truly teach us how to be ourselves.
AMIT SHAH AND ADITYA MADIRAJU
It wouldn't have been possible if their parents hadn't supported them. Yes indeed! Parent's support plays an important role in this. It is not always that in society wherein we live, our parents would accept our sexuality. Very few mothers and fathers are there who are open-minded and are ready to help their child on every platform.
Both Amit and Aditya together as a couple stand as a huge inspiration for the pride community. Taking the decision to marry was never easy. Amit is a famous award-winning dancer and Aditya an entrepreneur. Being strong professionally has its own drawbacks as you have a responsibility for your image. Moreover, hailing from the Indian community curbing the orthodox mentality of people was another challenge. Even after all the hurdles, the couple with pride stand strong!
Amit Shah and Aditya Madiraju Marriage
Even though they got all the support from their family, it wasn't easy to achieve the final step. Firstly, it was hard for both of them to realize and accept their love for each other. Secondly, to accomplish this accepted love. But in spite of all the odds, the couple finally tied the knot on July 19 the previous year.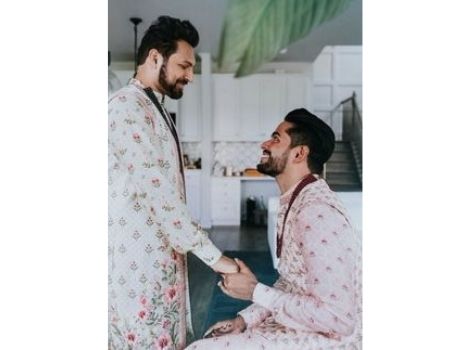 A grand wedding of the grand couple happened at the BAPS temple of New Jersey. The Indian gay couple took their vows in full Indian traditional rituals. Their adorable wedding pictures were viral all over social media. People called them as the role model for their PRIDE community. More than the courage of Aditya and Amit, I am overwhelmed by the confidence of their parents shown for them. Indeed, their journey is one of the most inspirational true love stories of LGBT couples. Their adorable wedding pictures were viral all over social media. People called them as the role model for their PRIDE community.
SONU AND NIKESH
Everything is fair in love and war. But, love is itself a war. It is indeed sad, but definitely true. In order to become acceptable in front of society, one has to go a long way in order to prove themselves. And the same fight has been fighting by the LGBT couples.
But do you know what is the interesting part of this long journey? It is an achievement! Sonu and Nikesh's love story is an inspiration for all LGBT couples. They not only accepted their homosexuality being brave but also made an attempt to legalize same-sex marriage by filling a plea at Kerela high court.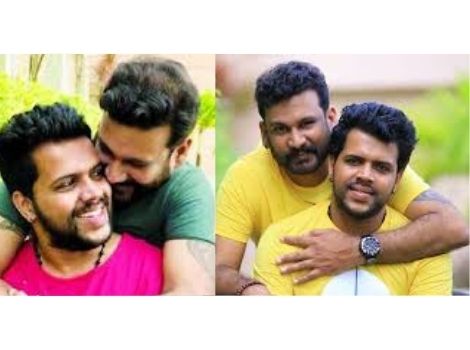 Sonu and Nikesh Marriage
It was 2 months before section 377 was scrapped off in India. The couple tied the knot exchanged garlands and rings secretly in a local temple. They did it so secretly because they had the fear that if people had noticed them, they would have put behind the bars.
How they met is also very interesting. Just like how the other couples meet through dating apps and stuff, the similar way Sonu and Nikesh met through a dating app. The moment the met they fell for each other and decided to get married.
Sonu and Nikesh approach Kerela Highcourt
They hid their relationship for a very long period of time. Their friends thought of them only as roommates. It was only after the scrapping of section 377, that the couple openly announced that they are already married. The complete LGBT rights is still a long way in India.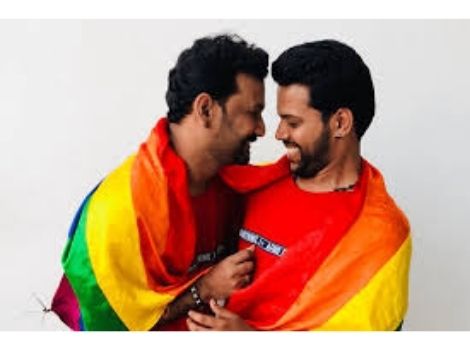 But still, this couple took a brave decision and approached Kerela high court to legalize Gay marriages. Sonu and Nikesh are still waiting for a positive verdict. They stand as the heroic couple in the eyes of local students. Their approach waits for that day when every LGBT couple can walk hand-in-hand with their partner without any fear.
MENAKA GURUSWAMY AND ARUNDHATI KATJU
If there are two people who should be thanked for scrapping off of section 377 in India, then those two are lawyers Menaka and Arundhati. Their fight for justice for the LGBT community was both professional and personal. Had it not been these tow ladies, being an LGBT person would have still been a crime in our nation.
But sincere thanks to both of them who fought for a long to win this achievement on behalf of the entire LGBT community. Both Arundhati and Menaka recall, how in their office people made fun of gays and lesbians. They feared for their lives as they didn't want people to know about their sexuality. But this very fear made them strong. And together the two give as a century of couple goals- Fight for your rights!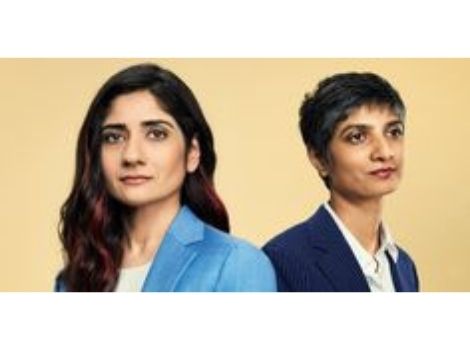 Menaka and Arundhati announce they are dating
The entire nation praised the lawyer duo for their hard work. But everyone was under the illusion that they both were only friends. IT was only after an interview with the CNN channel, that the public got to know that they both are dating. And that's when everybody got to know that their victory is both professional and personal. Clearly, that's why Arundhati and Menaka are one of the most inspiring true love stories of LGBT couples.
Must-read true love stories:
CONCLUSION
Although gradually and steadily people are opening up their minds on LGBT couples. But still, we have a long way to vanish this taboo. Belonging from an LGBT community is definitely a thing of pride. Because after all are human beings. And I see no symbol or scientific theory for it to be ashamed of. Even in the mythological texts, we find several examples of gay, lesbian, and bisexual.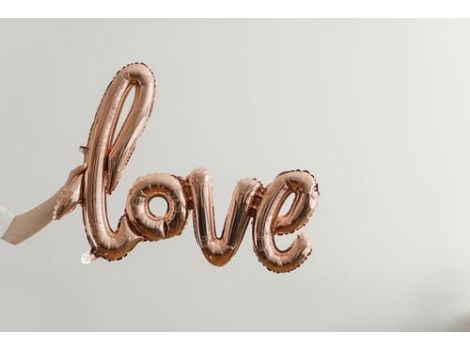 Being a homosexual or asexual is just as normal as breathing. Because in the end sexuality of a person is his or her choice. We still see that it is only the Indians living abroad who freely marry the person they love. Whereas in our nation, people still hide their sexuality. As responsible citizens of both this world and our nation, we ought to revolutionize something which is absolutely normal. These true love stories of famous LGBT couples truly inspires us. After all, LOVE IS LOVE!