Sufi Anjali Lesbian Love Story is the story of an Indian-American couple who went viral on social media overnight. They are based in New York now. Living together. They are very famous on social media. Anjali and Sufi went viral on Twitter and then on Facebook and Instagram. They are the most adorable couple I have ever known. They are one of the well-known queer icons of the LGBTQIA+ community.
Sufi-Anjali Lesbian Love Story: Viral On Social Media
Sufi-Anjali is the most viral south Asian couple on social media. They posted a few pictures of them which went viral overnight. They have almost 200K followers on their social media accounts. Sufi and Anjali have also opened a YouTube channel themselves, at the request of all fans.
Fans were going mad to know their story. Sufi Malik is a queer Muslim girl. Whereas Anjali Chakra is a queer Indian-American brown girl. They both identify as bisexual. Anjali's pronouns are she/her. Whereas, Sufi's pronouns are she/him.
In a generation like us, who have stopped believing in soulmates, Sufi-Anjali has been a very good example for our youth to again believe in soulmates and especially in the power of love.
They have also shown that distance does not matter in a relationship if the love is real and pure. Yes, of course, there will be hardships but if you keep faith in your relationship then it will never break instead become stronger and stronger.
So start believing in soulmates. Don't look for them, they will just come into your lives out of nowhere and will make them feel as special as never before.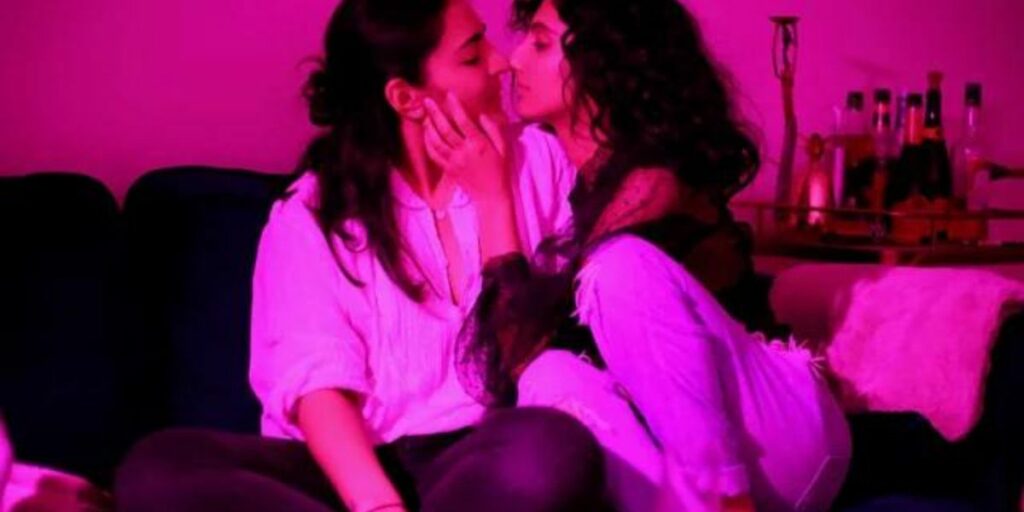 Must Read Love Story
How did Sufi-Anjali met?
Sufi-Anjali were mutuals on Tumblr for seven long years. Both said that they never really interacted with each other. They use to just reblog each other's stuff and Anjali would read poetries to Sufi. Then they migrated from Tumblr to Instagram.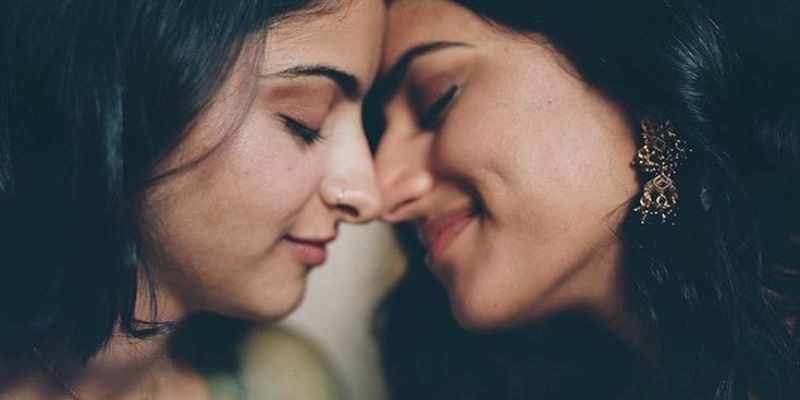 Anjali said that she says a post of Sufi captioned as "Bambi Lesbian", Anjali had no idea what that meant. So one day suddenly Anjali went and DMed Sufi that she was bisexual and she does not have any South Asian community friends to talk to about her sexuality.
Sufi was surprised that Anjali DMed her by saying that but she found it cool as well. So she sent her two podcasts. After that, they communicated for a while over the call as well.
First Date of Sufi & Anjali
Anjali had to fly a lot due to her work purposes, so everyone in a while at the end of the week instead of flying home uses to fly somewhere else. This time Anjali visited New York to meet her best friends. So she texted Sufi four months before and asked her whether she was free on that particular day of that particular month.
And Sufi was like "Aaa wait I need to check my calendar" and she went and checked her calendar. So they decided to meet at a place called MoMa and then go around Central Park and get to know each other.
But then Anjali calls the night before and said that one of her friends who works in an XYZ company has got two free tickets to go to the Empire State for them. Sufi's instant reaction wasn't good.
She said that she was born and brought up in New York and is not a tourist, so she will not go to Empire State.
When Sufi told this to a friend of his and asked him that he's (Sufi) is getting free tickets and is getting a chance to go with a pretty girl, why won't she go!? So Sufi gave it a second thought and decided to go.
They met each other straight away in front of the Empire Building. Anjali's friends were also present there. Sufi said it was intimidating for him, as she met this pretty internet girl, Anjali, and her black queer friends for the first time. She said she didn't consider it a fate at all.
Sufi-Anjali Lesbian Love Story Begins
So they started hanging out with each other. Sufi is a photographer so she started taking pictures of Anjali. Anjali said that she was very nervous but Sufi kept talking to her to make her feel comfortable.
As Sufi said that when you click someone's, we are capturing their souls on the camera reels. Due to some reason, their friends couldn't go to the upper floor of the Empire State Building, but Sufi and Anjali could.
Sufi said that she felt that Anjali will grab his hand as soon as the elevator closed. And boom!! It happened. Anjali grabbed his hand throughout the ride and Sufi was stunned but also secretly she liked it and said that it felt like magic.
Anjali's friends loved Sufi, they ended up inviting him to come for a picnic with them in Bryant Park. Sufi and Anjali ended up buying a picnic blanket and they were weirdly lying down the entire time on that blanket during the picnic and staring into each other's eyes and were having a happy day.
After the picnic they again met and gazed each other into each other's eyes and Sufi could tell that Anjali wanted to KISS HER! But Anjali got super nervous as they came closer to each other so they did not kiss.
Sufi-Anjali first lesbian KISS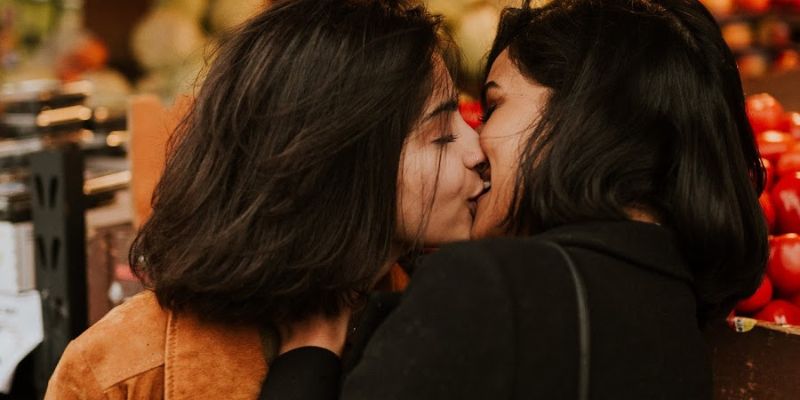 Anjali had invited Sufi to a queer dance party and Sufi came over with a cute cake that said "queer fam" on it. She said that it was the most desi thing of Sufi, as Indians have this tradition that if you visit someone's house for the first time, then you cannot or rather shouldn't be empty-handed.
Anjali was in the kitchen, alone while everyone was getting ready. Sufi said that she walked into the kitchen like Shah Rukh Khan in his movies and sneaks in a kiss Anjali.
Anjali was shocked. She didn't know what to say. Then again, when they both went to park the car, they found themselves alone.
So they walked along to another bar and found a photo booth. So they started clicking pictures together.
They were together till 4 am and it was raining. They were both in the car, and Anjali held her hand the entire time.
The next day they had an afternoon and the plan was that Anjali was supposed to go visit her family, so Sufi offered to drive her.
Sufi met Anjali's family for the first time
As Sufi drops Anjali at her home, his family invites Sufi in and asks her to join them. So she joined and it was too late so she stayed back. The next day Sufi left for her home. Later, when Anjali again came back to the city, Sufi had been invited by some roommate for pasta night.
Before Anjali went away, as a memorable moment of love, Sufi gave Anjali a painting, which she loved. They were so glad that they met each other and bonded so deeply.
When Anjali was leaving at the Airport, she was crying her eyes out as she knew how much she is going to miss Sufi and also didn't know when they will meet each other again. But one thing was so obvious: that they liked each other a lot and enjoyed each other's company.
Sufi's family did not accept their relationship
Sufi was from a Muslim family. She came out to them after they went viral on social media. His family has not yet accepted them till now. Hoping to recognize better days. His friends and cousins were very supportive and loving.
Anjali came out to her parents. Their parents were the opposite of Sufi's parents. They were very supportive and Anjali says that my mom dwells very well with Sufi and they have a good bond. They have gone on trips as well.
Sufi Anjali Lesbian Love Story Proposal
They spoke over the phone almost every day and each time Anjali kept on convincing her to come and visit her. Later, Sufi finally again came to visit Anjali and then went on a picnic, did all gay things.
And then coincidentally next day was Pride Parade, hence they joined the Parade as well. Then again they parted, only by distance and not by heart.
Anjali once had a girls' trip in Chicago and New York happens to be very close. So Sufi bought a plane ticket and crashed with Anjali on the girl's trip. Sufi said she felt a knot in her stomach that something good might happen.
And Anjali texted her and said if she could hurry up, she had something she wanted to tell him. Anjali said that they were talking for three months, pretty much every day and she knew that she wanted to tell him something in person.
She pulled him aside in a friend's room and said "I have to tell you something. I love you!" And Sufi's reaction was like "What!? , Do you wanna be my girlfriend?!" And then they officially became girlfriends.
Trip & special moments of Sufi-Anjali lesbian love story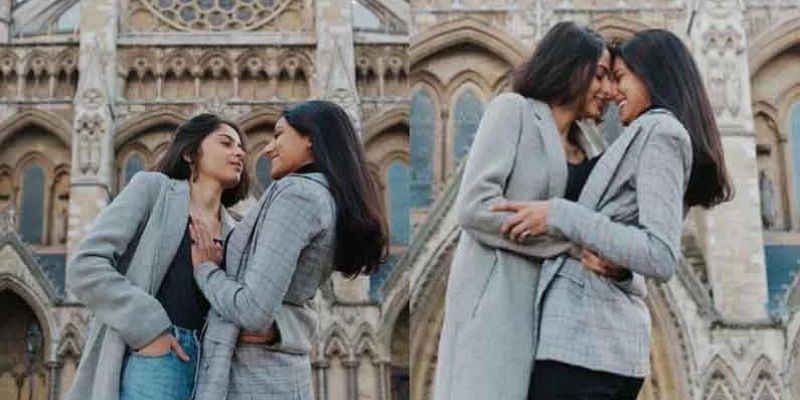 It was Sufi's birthday, and Anjali had planned a surprise for her with Sufi's best friend. She had a bunch of amazing gifts like a customized paintbrush role with Sufi's name written on it. A giant bouquet of purple flowers (Sufi's favorite), and planned that Sufi's bestfriend will drop them off at her
workplace on her birthday. You won't believe it! There were other plans but it got cancelled, so Anjali flew all the way to New York just to surprise her girlfriend.
Sufi was in shock and was on cloud nine seeing her girlfriend. Delighted and overwhelmed Sufi didn't know what to do. Anjali planned another trip for themselves to a horse century. Sufi loves horses.
They saw the sunset, they spent the night and the entire weekend together. The most romantic thing was that they saw stars together at night. They had a perfect weekend!
Must Read Love Story
Conclusion to Sufi-Anjali lesbian love Story
Now, this cute couple lives together in New York City, doing simple cute things and supporting each other. They still now receive an immense amount of love from all their fans. They have several fan pages. Despite hardships and the long distance, they have come so far. They are dating since 2019 and for many more years. Fans often as them about their marriage. But they say that they haven't thought about it yet.