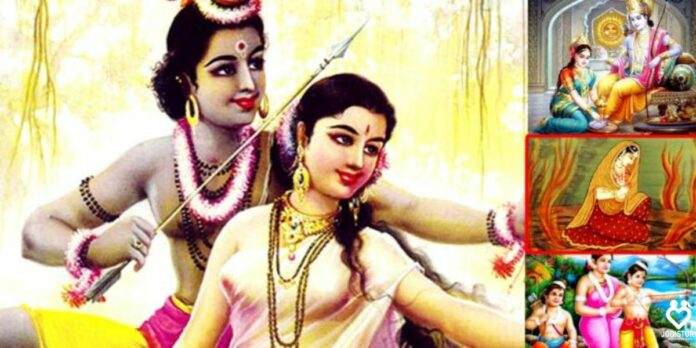 We have grown up listening to Ramayana from our grandparents, and parents to seeing role plays, television, and animated versions of Ramayana in our lives. All of us listened and fell into the love story of Ram and Sita. We have seen every emotion from the love of brothers, the sacrifices of a son, and the stone heart of a mother. But have you ever noticed the unseen and undescribed love of Lakshmana and Urmila in the Ramayana? Let us read Lakshmana & Urmila's love story.
Love stories are always special, however, some love stories get famous, and some remain untouched but their beauty and purity are beyond words.
Urmila & Lakshman: An inspiring couple in Ramayana
Let's meet at Urmila and Lakshmana. Urmila is the biological daughter of Raja Janak and queen Sunanya. She is the younger sister of Sita. Whereas Lakshmana is the younger brother of Shri Ram who is the son of Raja Dashrath, the king of Ayodhya.
Sita is married to Shri Ram after he breaks the bow and won in a competition to marry Sita. After knowing, king Dashratha has four sons, Raja Janak married all her four daughters to his four sons. That's how Urmila married Lakshmana.
MUST-READ LOVE STORIES
An Ideal woman in Ramayana: Urmila
We all know the sacrifices of Sita and she is the inspiration of every woman because of her heart-touching character in Ramayana.
But her sister Urmila is also the shadow of Sita. She has also sacrificed all her 14 years like Sita becoming the ideal woman. Lakshamana though wasn't exiled but he also left with his brother Rama.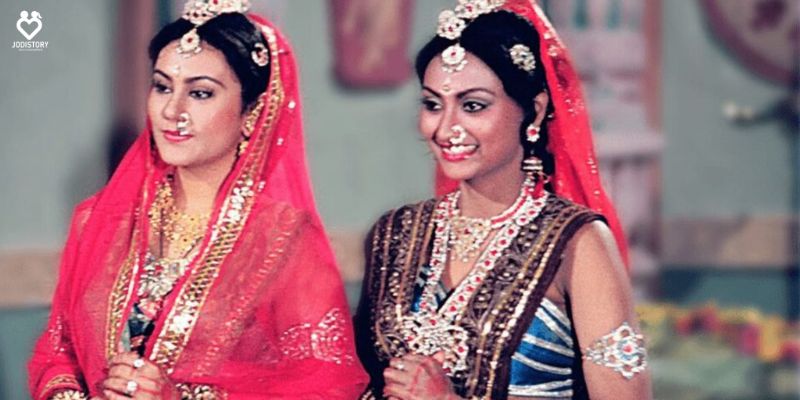 Because he was an ideal brother who always took care of and obeyed Lord Rama. Lakshmana was refused several times to not go into exile with Rama and Sita but he didn't listen.
Urmila also obeyed her husband's decision like an ideal wife! But, she suffered the pain of distance for 14 long years! Truly she was the shadow of her elder sister "Mata Sita".
Lakshmana went into exile with his brother, Lord Rama & Urmila left alone
Manthra poisoned Kaikayi invoking the promises King Dasharath owed her and she demanded that Ram and Sita go into the jungle for 14-year Vanavas(exile).
Dashrath acquiesced to the queen's demand after a lot of time and tantrums. Rama and Sita convinced him to let them go and crown Bharta as king of Ayodhya. Bharat was the younger brother of Rama.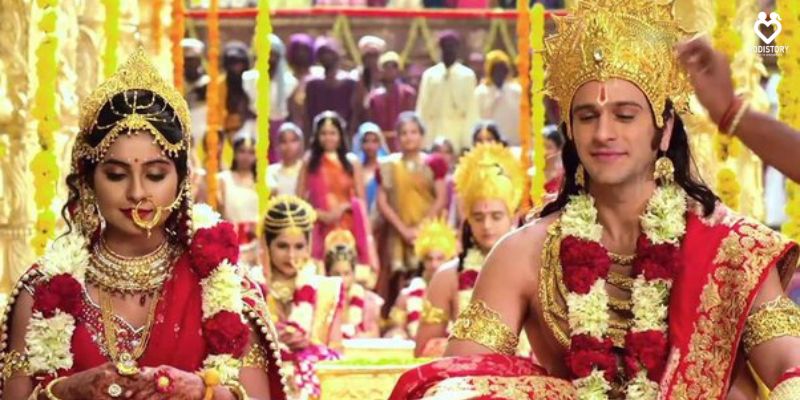 There is extreme love between the brothers, Bharata agreed to be king of Ayodhya but didn't accept the rituals whereas Lakshman fulfilled his dharma as being a brother.
He is a man of his word. He decided to go with his brother and sister-in-law, Ram and Sita to look out and take care of them day and night.
Lakshman & Urmila's Silent Suffering in Ramayana: Tale of Love and Separation
Lakshmana is going to exile for 14 years. He chooses his duty and responsibilities towards his brother and sister-in-law. Saying goodbye to her beloved wife, Urmila.
Urmila too asked to come, but he refused. Lakshmana wanted her to take care of the royal households and complete their responsibilities towards the rest of the family by staying here.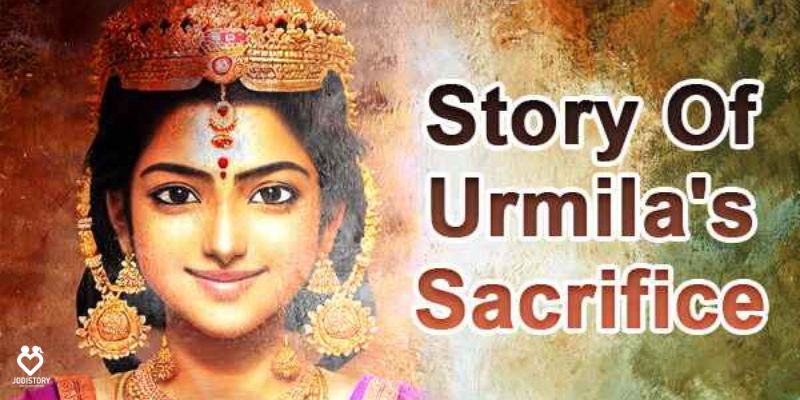 He wanted her help, perhaps in some other way. Lakshman tells her that he is intended not to sleep and watch out and guard the Ram and Sita all day and night. Urmila understood her husband's views and watched her husband leave with Rama and Sita.
Goddess of Sleep asked Lakshmana to sleep
Lakshman's words are like the line on the stone. He watches out and guarded the Ram and Sita all day and night without sight of sleeping. On one such night, the Goddess of sleep approaches him.
She asked Lakshman to consider sleep and relieve himself from self-imposed duty. Lakshmana pleased her to ask his wife, Urmila to sleep on his behalf of him.
MUST-READ LOVE STORIES
Goddess is impressed by his undying loyalty towards his brother. She granted him the boon on the condition that someone else has to sleep for 14 years to balance out his sleep. Lakshmana asked Urmila for help.
According to Hindu rituals a husband and a wife are not just physically bound together. But, also their karma, deeds, energies and soul bonds! So, being Lakshmana's better half, Urmila was supposed to sleep for 14 long years.
Urmila slept for 14 years in behalf of Lakshmana
Urmila gladly accepts to sleep for 14 years on behalf of Lakshmana. She didn't wake up even once in 14 years. Urmila fulfilled her promise that she made while marrying Lakshman that she will be always by his side and help him whether it was sorrow or joy.
And proved her love for Lakshman without saying any words but with her actions. She became a safeguard for her husband and help him to carry on his duty.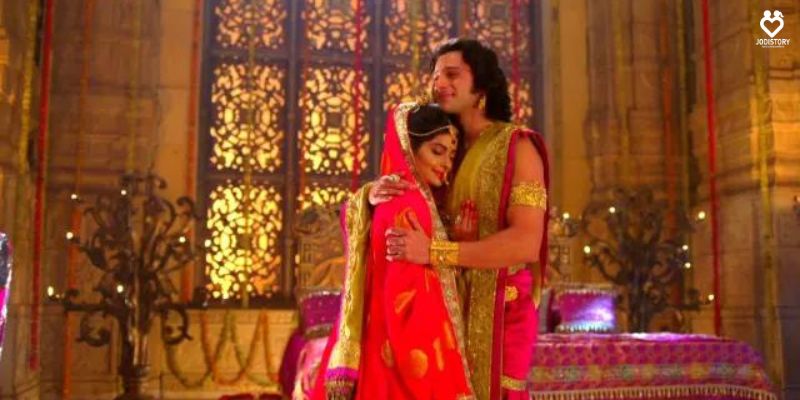 Because of her, Lakshmana stayed awake and defeated sleep. Lakshman was able to defeat the Megnath just because of Urmila. Meghanath had a boon that he can only be killed by a man who has not slept for years. In this way, Urmila had an immense role in the victory of Lakshman and Ram. How amazing Lakshmana & Urmila's love story is?
FAQ
What is the relationship between Lakshman and Urmila?
Lakshman and Urmila are husbands and wives. Urmila is the younger sister of Mata Sita who married Lakshman, the younger brother of Lord Rama.
Did Lakshman and Urmila have kids?
Yes, Lakshman and Urmila have two kids, they are named Angada and Chandraketu.
Did Lakshman sleep for 14 years or did his wife?
No, Lakshman was a protector of Sita and Rama. So, he decided to not sleep for 14 years. On his behalf of him, his wife Urmila slept for 14 years as said by the Goddess of sleep to her.
An epilogue on Lakshman and Urmila's Epic Love Story
Knock-knock!! Come out. The story is over. Did you also got lost in the mesmerizing love story of Lakshmana and Urmila?
The love story of Lakshman and Urmila in Ramayana is a tale of devotion, loyalty, and sacrifice. Despite being the younger brother of Lord Rama, Lakshman's love for Urmila was just as powerful and enduring.
Urmila, too, was a remarkable character who supported her husband's duty to serve Rama and willingly made sacrifices to ensure his happiness.
Their love was not free of hardships, as they had to endure separation and unspoken words due to Lakshman's duty as Rama's loyal brother.
Lakshmana & Urmila's love story serves as an inspiration for all those who seek to nurture a deep and enduring love that can withstand the test of time and overcome any obstacle that may come their way.