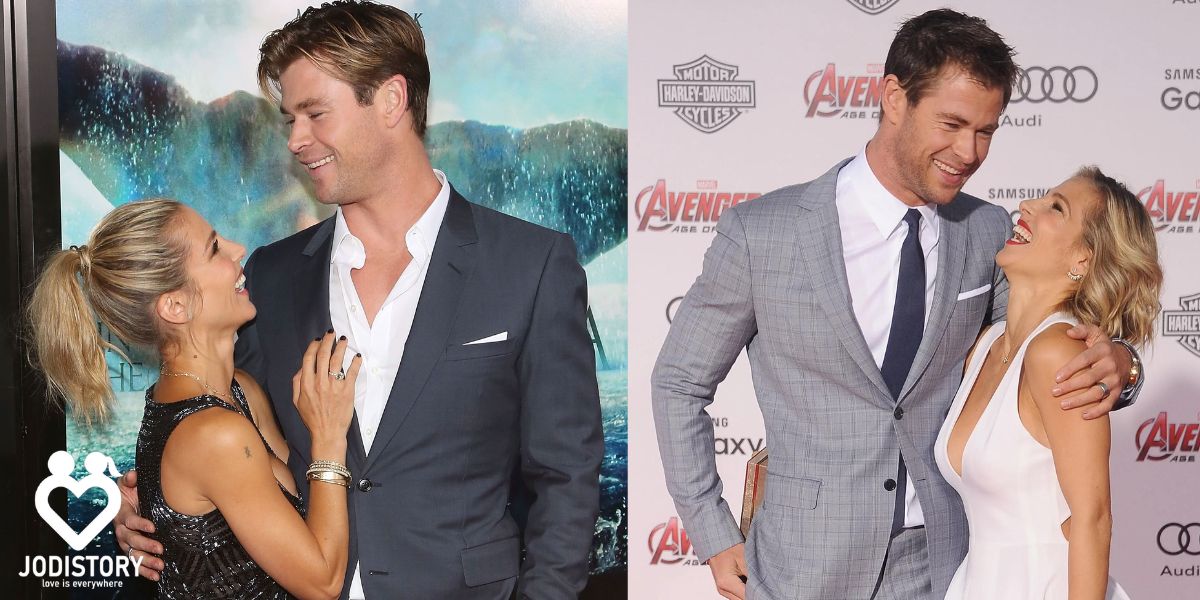 Chris Hemsworth and Elsa Pataky's love story is a beautiful tale of fate, love, and commitment. Love stories with big age gaps aren't new but still unusual. They are even more frowned upon when the woman is older than her man. Well, in Chris Hemsworth & Elsa Pataky's love story, Elsa is seven years older than Chris.
The couple first met in 2010, while both were attending a casting session in Los Angeles. Despite being from different parts of the world, Chris from Australia and Elsa from Spain began dating immediately.
Here's the incredible and decade-long saga of Chris Hemsworth & Elsa Pataky's love story. Chris's immense love and appreciation for his wife Elsa will definitely make you go weak in your knees.
Who is Chris Hemsworth?
Chris Hemsworth is an Australian actor who was born in 1983. One of the most prominent roles was as Kim Hyde in Hide and Away, an Australian TV show. He was born in Melbourne.
Chris is the middle child and has an older brother named Luke Hemsworth and a younger brother named Liam Hemsworth. He is worshipped for his amazing physique which led him to create an app Centre that focuses on health and fitness.
His most popular role is Thor which he plays for the Marvel Cinematic Universe. His first Thor movie came out in 2011. The last Thor movie was Thor: Love and Thunder in 2022.
MUST-READ LOVE STORIES:
Who is Elsa Pataky?
Elsa Pataky's full name is Elsa Lafuente Medianu. She was born in 1976. She is a Spanish actress and model. Elsa was born in Madrid, Spain. Many might not know this but the actress has studied journalism.
Elsa is very popular for her role as Elena News in the Fast & Furious franchise. She has done over ten Spanish films. Elsa left school when she got to play a role in a TV series. She has a skincare brand known as Purely Byron that is financially backed by her husband, Chris Hemsworth.
The first meeting of Chris Hemsworth & Elsa Pataky in 2010
Chris met Elsa through his talent agent in 2010. Like many couples share the exact moment they thought their partner would be the one, Chris and Elsa shared no such moment. Unbelievable right?
But it's true both of them barely shared any reaction to each other's initial appearance! They did not share any moment such as sparks flying which does sound boring but leads to a successful relationship!
Chris was just really into Elsa's personality. He liked her sense of humor, quirky personality, and outgoing nature. He was attracted to her personality more than her physical attributes. They connected in a deeper manner rather than on a superficial basis.
Chris Hemsworth & Elsa Pataky made their relationship official in 2010
In September 2010, Chris and Elsa made their relationship official. They made a red carpet debut at the Opening Gala for the Resnick Pavilion at the Los Angeles Museum of Art. It was definitely a big moment for both of them as they revealed their relationship for the first time ever in front of the world.
After just months of dating the couple decided to get married to each other. The decision might look like a rushed one but now we know that it wasn't as they are still one of the strongest couples in Hollywood right now.
Chris Hemsworth & Elsa Pataky's love story led to marriage in 2010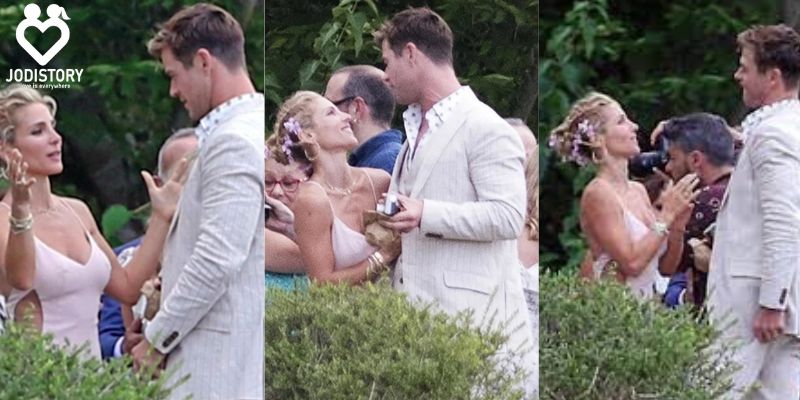 After two or three months of making their relationship public, Chris and Elsa decided to marry each other in 2010. They were back in Australia for Christmas vacation with both of their families.
They were surrounded by the people whom they absolutely loved. It was a safe space and the intention to be bound to each other forever just felt right. There was no big proposal or any surprises.
They just felt that the moment was right. There was no great plan involved in any of it. Their parents and families were there, everyone was together, and they exchanged wedding vows and entwined with each other for eternity.
Chris Hemsworth & Elsa Pataky's love story made 3 children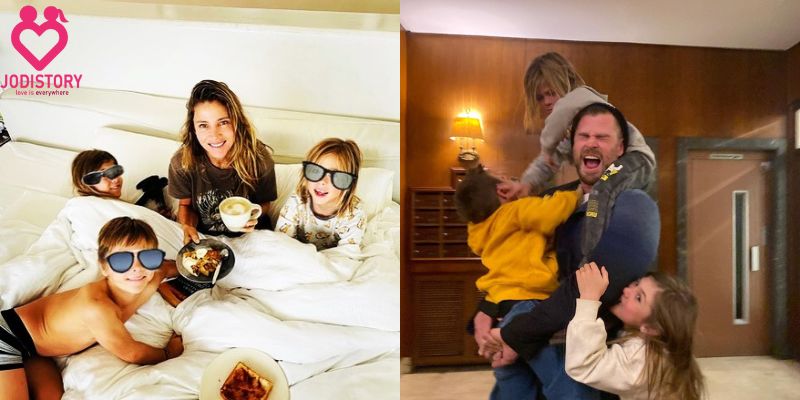 In 2012, Elsa was delighted to announce her pregnancy with Chris. They welcomed their first daughter India to the world. For Elsa, it was the best thing ever to have a baby with the man you love.
In 2014, the couple welcomed two beautiful twins. They named them Tristan and Sasha. Chris realized the fascination of being a kid again through his children. The couple was very happy to become a family of five.
Chris Hemsworth felt great appreciation for his wife, Elsa Pataky
As Chris and Elsa entered parenthood together, he found himself constantly appreciating Elsa. He started falling in more love with her because she was an amazing mother to their children.
He mentioned how he just complained about things but Elsa would just go ahead and do them.
Elsa Pataky sacrificed more than Chris Hemsworth in their marriage
It's a known fact that Elsa took a step back from her career to focus on the kids. She supported Chris to focus on work because he was building an empire for himself in the industry.
Chris mentioned how his every second was consumed by his kids but he didn't want to lose his career so Elsa stepped up to take care of their family. None of them forced each other to be a certain way. They made their own decisions and fell in love again after having kids.
How old was Elsa Pataky when she met Chris Hemsworth?
Elsa Pataky was 34 years old when she first met Chris Hemsworth. Elsa was born in 1976 whereas Chris was born in 1983.
What is the age gap between Chris and Elsa?
Chris and Elsa have a seven-year age gap. Elsa is seven years older than Chris. Elsa was born in 1976 whereas Chris was born in 1983.
Are Chris and Elsa still together?
Yes, Chris and Elsa are married and still together. They are madly in love & married after 3 months of dating.
Who was Chris Hemsworth's first wife?
Chris Hemsworth has only one wife, Elsa Pataky. They married after 3 months of dating in 2010.
What is the age gap between Chris Hemsworth and his wife?
Chris is seven years younger than his wife Elsa.
When did Chris and Elsa start dating?
Chris and Elsa started dating in 2010.
How long did Chris and Elsa date before getting married?
Chris and Elsa dated for three months before getting married.
MUST-READ LOVE STORY:
Thoughts on Chris Hemsworth and Elsa Pataky's love story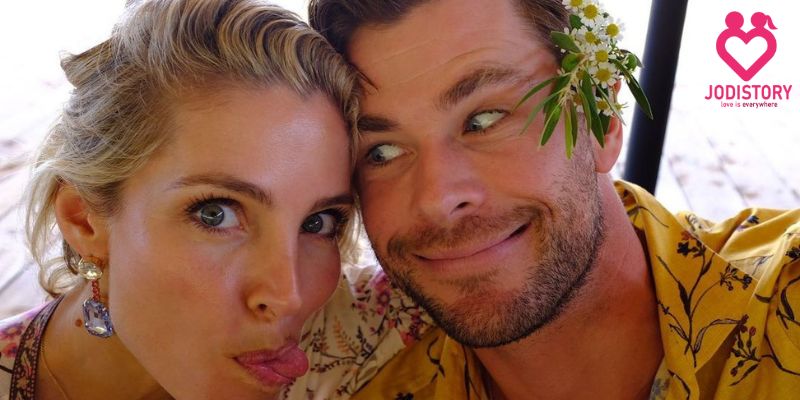 Even though Chris Hemsworth & Elsa Pataky's love story has an age gap of seven years, they make everything work. This proves that big age-gap relationships work normally and as well as smaller age-gap relationships.
Chris and Elsa are often seen together at public events, and their love and admiration for each other are evident. They support each other's careers and are committed to raising their family together. Chris & Elsa's love story is an inspiration to many, and their dedication to each other and their family is a true testament to the power of love.
It shouldn't matter to you if your partner is younger or older than you if you love them with all your heart. One cannot stay truly happy if one lets society's absurd standards affect their own relationship. Just show your partner the love and care that they deserve.