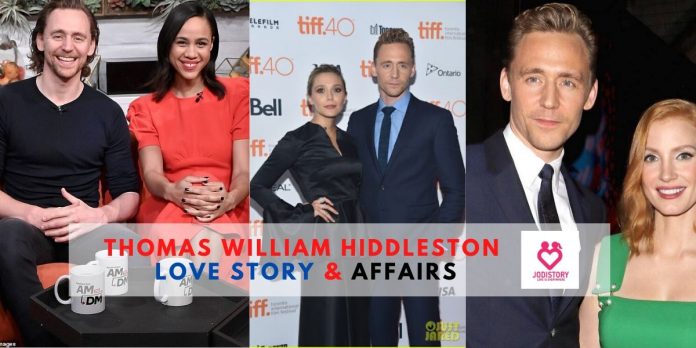 Thomas William Hiddleston (Tom Hiddleston) (born 9 February 1981) is an English actor, film producer and a musician. This handsome hunk was first featured in the film- Unrelated. Many of y'all must recognise him well as he's known for his portrayal of Loki in the 2011 Marvel Studios film Thor. But here will read Thomas William Hiddleston love story.
In 2012, he reprised his role as the supervillain Loki in The Avengers. This handsome hunk graduated from RADA, and was first featured in the film- Unrelated
Love rumour began in Thomas William life
Hiddleston has been the center of several dating rumors and relationships. Well is he to blame? I say no!
Also Read: Love Story of Benedict Cumberbatch
His such fascinating and alluring personality gets heads over heels for many ladies out there!
Susannah Fielding
Tom and Susannah were found dating for several years, until Tom decided to focuse entirely on his career without any distractions.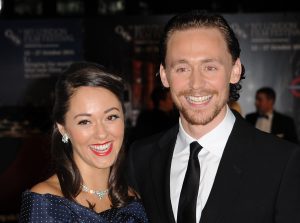 Not only Tom, but even as for Susannah, she decided to grab opportunities for theatre and films thereafter.
Acting just demands everything and if you don't give it everything, there will be someone behind you who will.'
Kat Dennings
This gorgeous actress from 2 Broke Girls, was spotted getting cozy with this charmer while attending Comic-Con to promote the Marvel film.

However, not much evidence is reported on the say that they were actually hooking up.
Jessica Chastain
The pair have been friends since 2012, when they met at the BAFTAs.

Even though they mutually had said that they were just friends, romance rumors were sparked in 2013.
What is the most sexy thing about Tom? It is hard for me to say, because I see him as a friend, but I think it is his voice. He has such a lovely accent, doesn't he?" said Chastain
Lara Pulver
Tom Hiddleston was linked to the Sherlock Holmes, actress Lara Pulver.
Toms dining companion at Nobu restaurant in July in 2013 was Lara.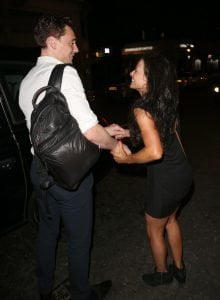 However, two haven't been spotted again since.
Jane Arthy
Hiddleston and the Arthy-the record producer looked awfully cozy at the 2013 Wimbledon finals.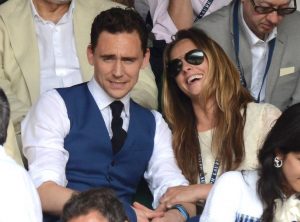 When asked about Jane, Tom said at the time: 'I understand the curiosity. One day I hope when there's really something to write home about, then I'll be able to talk.'
Elizabeth Olsen
Elizabeth and Tom Hiddleston never admitted that they dated. But we know, that they almost did.
The pair was spotted out several times together in 2015, but the Avengers: Age of Ultron actress said that the accusation was totally not true.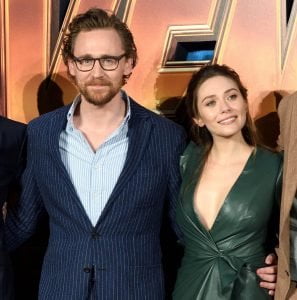 Honestly, those kind of rumors, to me, that's like a bunch of strangers saying a bunch of stuff that they don't know about. Some of them really care. That's their own personal interest. It's fine. Honestly, Tom and I, we work really well together. I would love to work with him again,", she said.
Taylor Swift
Both of them had first sparked interest when the two were spotted dancing together at the Met Gala in May 2016.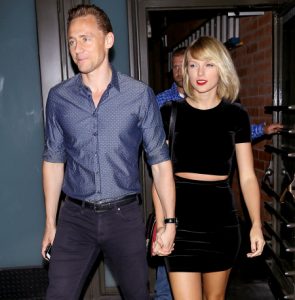 The world then had started questioning whether they both are actually a thing, or are they just filming her next music video?
Well, um. How best to put this? That notion is — look, the truth is that Taylor Swift and I are together and we're very happy. Thanks for asking. That's the truth. It's not a publicity stunt."
Soon they were madly in love and introducing each other to their respective parents.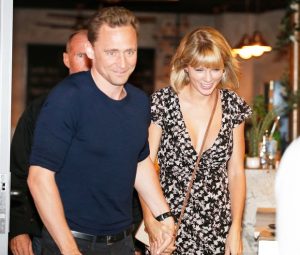 However, it didn't last long and they did split up.
It was an amicable split.
Tom wanted the relationship to be more public than she was comfortable with.
But Taylor knew the backlash that comes with public displays of affection but Tom didn't listen to her concerns when she brought them up.
Also Read:
It is said that there was so much going on so it was hard making their schedules work, and they were upset they couldn't see each other.
I'm just thinking about this. Everyone is entitled to a private life. I love what I do and I dedicate myself with absolute commitment to making great art and great entertainment, and in my mind I don't conflict the two."
He finished: "My work is in the public sphere and I have a private life. And those two things are separate."
Well we gotta agree with him in this case!
Well, Tom surely does have a hard time handling the ladies but we'll be seeing Hiddleston next in Guillermo del Toro's gothic horror story Crimson Peak, opposite Mia Wasikowska and Charlie Hunnam. Plus, he's set to headline the new King Kong prequel, Skull Island, alongside Birdman star Michael Keaton. At the same time, though, we know we'll be seeing Loki again very soon.
Do not you think Thomas William Hiddleston love story is very colorful.