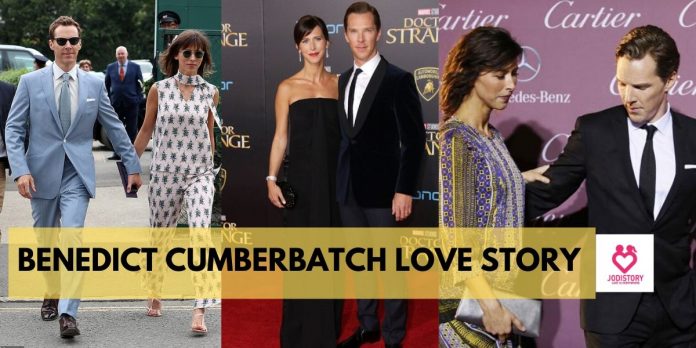 Benedict Cumberbatch, an English actor, his works include Hawking, Sherlock Holmes, The Parade's End, Hollow Crown and The Hobbit Film Series. He also appears in the Marvel Cinematic Universe as Dr. Stephen Strange. Apart from these hits, he's also seen in other films too, as a true virtuoso. But here you will read benedict Cumberbatch love story.
Benedict was dating Olivia Poulet, back then, who was his high school sweetheart.

Poulet met Cumberbatch at the University of Manchester, where both studied drama, and they later also had a live-in relationship.
Also Read: Captain America still single! ?
It is said that they had been dating for 10 years, until Benedict expressed his desire for a child.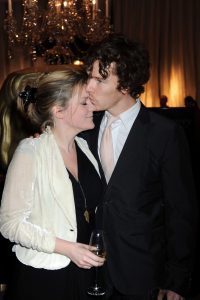 Having their own personal issues, Olivia split up with Benedict and found a new love in Laurence Dobiesz.
He's the one who appeared in Sherlock Holmes film- A Game Of Shadows as an Austrian maitre d'.
When Benedict first met his perfect lady love – Sophie Hunter, he was dating Olivia.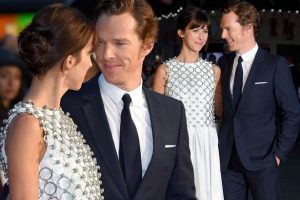 Benedict and Sophie first met on the set of Burlesque Fairytales.
They were first rumoured to be dating in June 2014 when they attended the French Open together.
The rumour gained evidence when Benedict took Sophie as his date to the wedding of James Rhodes.
These two have maintained their lives quite personal from the paparazzi.
They always have avoided being pictured together even when they're at the same event.
They made their first public appearance in 2014, almost after 6 years being in a relationship.
Shocking. Isn't it?

It is allegedly reported that Benedict Cumberbatch flew to Edinburgh to ask her mother's permission for her hand in marriage.
A thorough gentleman. Isn't he?
TO FIND THE RIGHT PERSON? THERE'S ALWAYS A WAY ISN'T THERE—AND I DON'T MEAN THE INTERNET … THERE ARE ALWAYS MOMENTS AND MEETINGS AND CHANCE ENCOUNTERS."
Well, save the "awes and oh my god" ladies as you're about to read something which even you'd like to do!
Theirs was an engagement as good as a fairy tale.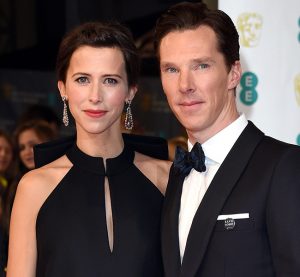 They hit it off as an official couple, when they got married on a Wednesday – being the Valentine's Day!!
Romantic. Wasn't it?!
(Well, you continue with your oohhs and awes!)
And just after a couple of months, Sophie gave birth to their first son.
And just how Benedict desired a child as early as possible, he did get Christopher Carlton, in June 2015.
I've become a father and a husband, and in the right order — just.'It's everything. I have a new life form that needs his father's help in the world…I might go for a Cumber-batch of boys!'.
Immediately after 2 years, their second son Hal Auden was born in March 2017.
Quite a family man! Ain't he?
While the initial Doctor Strange film was a thorough success at the box office, there has been no evidence as to that he will act for any other solo movie.
Also Read: 
Instead, he has been showing his adroitness into the large Marvel Cinematic Universe, and will appear in two more films too.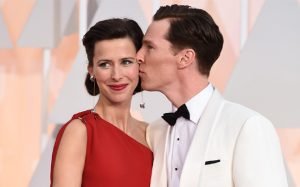 Even though he's a successful and recognised actor, he always respects, appreciates and adores the presence of his wife in his life.
I ALSO THINK SOMEONE WHO IS GOOD AT WORKING WITH OTHERS IS SEXY. IT'S LIKE PLAYING A TENNIS DOUBLES MATCH. YOU NEED TO BE ABLE TO WORK WELL TOGETHER IF YOU ARE TO STAY AS PARTNERS FOR A LONG TIME.'
That's what Love is! Working together to live and love your life!
And when you love a person you surely find a new life in your love! So adorble Benedict Cumberbatch love story is.