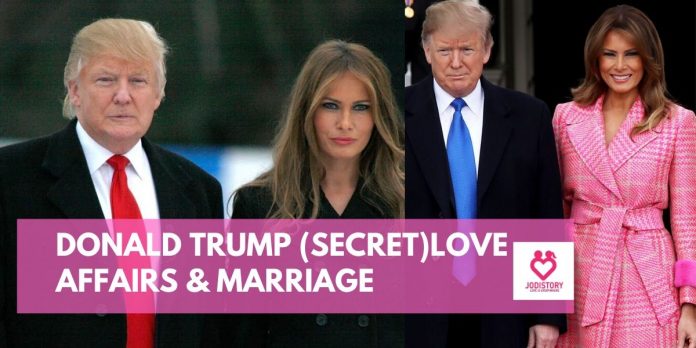 Donald John Trump is the 45th and the current President of the United States. Many of y'all would be shocked to know that before entering into politics, Trump was a businessman and a television personality.
I started my career with a small loan of one million dollars taken from my father."
Kara Young
One of Trump's old flames is said to be an American supermodel Kara Young.

He would never go out with her because he found out she was half-black." Victoria Zdrok
The stunning model eventually broke up with Trump and settled marrying another man.
Also Read: Niki Lauda Love Story-A love Tale so Inspiring
Kylie Bax
Kylie, also a model was seen dating Trump in 1995.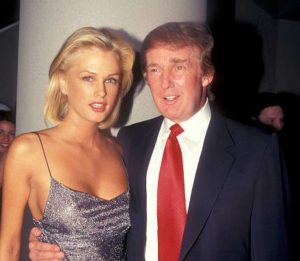 As for the sake of friendship , she also defended him against claims of sexual harrassment.
Rowanne Brewer Lane
These two met at a pool party, where Trump after seeing her in a swimsuit confessed, "Now that's a Trump girl! "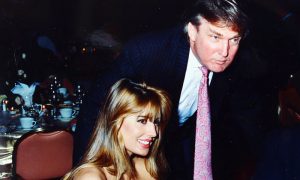 He took me into a room and opened drawers and asked me to put on a swimsuit.
However, their relationship was short lived.
Allison Giannini
Allison was said to be the culprit behind breaking Trump's second marriage with Marla.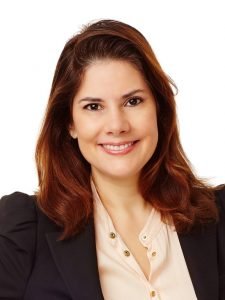 Though Trump always spoke about his wife in the dates, Allison still liked him.
I know a lot of things are said about him, but to me he's a great, great guy. We got along great".
Apart from these women,it has also been allegedly reported that Trump had been in relationships with Gabriela Sabatini, Candice Bergen, Anna Nicole Smith and Carla Bruni.
Ivana Trump
The President's first wife – Ivana Trump, a native of the old Czechoslovakia, met Trump when she had been visiting New York for a fashion show.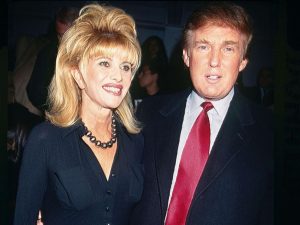 It was just when she was looking for a table with her friends to have lunch, Donald Trump approached to help her.
Back then, she thought that after the lunch he would just vanish.
But to her surprise, there he was waiting for her outside in the driver's seat of a limousine.
The soon started dating and in a year, tied the knot.
They both share three children Donald Trump Jr., Ivanka, and Eric.
But later it was domestic tension that ultimately caused their breakup.
The reason is not exactly a shocker: Trump was having an affair with Marla Maples.
I have a happy marriage. I'm very happy. Stay away from him! Stay away from us!" – Ivana Trump.
But That "happy marriage" officially came to an end in 1992.
Marla Maples
Marla Maples, a blond model-actress from Georgia who was then 26, was the main reason behind the splitting up of Trump and Ivana.
Immediately a year, after the divorce Trump and Maples would have a daughter, Tiffany, and they married two months after her birth.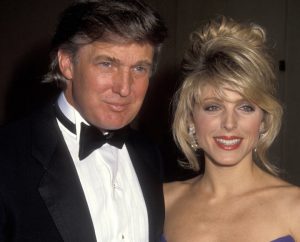 But after four years, Maples said that her marriage was "built on an illusion," and expressed that she and Trump were never a good match.
After a long relationship and a three-and-a-half-year marriage, we have decided to separate, as friends." – Donald Trump.
I'm so happy to be away from Donald, and I'm just trying to move as far away as I can." – Marla Maples.
The following year, Trump met a Slovenian model named Melania Knauss, during New York Fashion Week.

About the show, Trump confessed that,
"I went crazy. I was actually supposed to meet somebody else. There was this great supermodel sitting next to Melania. I was supposed to meet this supermodel. They said: Look, there's so and so. I said: Forget about her. Who is the one on the left? And it was Melania."
Melania felt negative about it.
He came to the party with a date! I had heard he was a ladies' man, and so I said, 'I'm not one of the ladies,'
She hesitated a lot to give her phone number. She was afraid that if she gives her phone number,even she would be like 'those ladies'.
Instead she told Trump that he should give her his number.
To her surprise, he gave her all the numbers he carried and owned.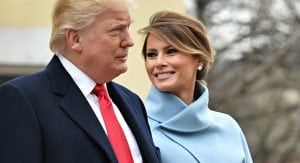 It is reported Melania waited an entire week before making the first phone call.
"I'm not starstruck. We had a great connection, we had great chemistry, but I was not starstruck. And maybe he noticed that," she said.
A month after meeting her, they soon started dating.
After two years of dating, Trump asked Melania to move in with him at Trump Tower.
After a six-year courtship, the president 24 years older to her, proposed to Melania in 2004 and the couple was married.
Also Read: Love Story Of Scarlett Johansson: not a one man woman?
He presented her with a 12-carat diamond ring worth $2 million.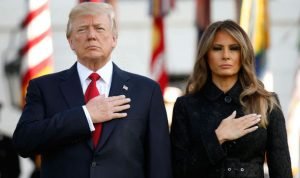 Melania and Donald have been married for 12 years.
She doesn't like nagging her husband and feels proud that she's not the one to continuously nag her partner.
When asked what is their secret to a long happy marriage, Melania says that even though they're married they have different views on topics, separate choices and own freedom of choice.