Andreas Nikolaus "Niki" Lauda, is an Austrian former Formula One driver and a three-time F1 World Drivers' Champion.Lauda was seriously injured in a crash at the 1976 German Grand Prix at the Nürburgring, during which his Ferrari burst into flames and he came close to death, by severe burns. But today you are going to read Niki Lauda love story.
Marriage is a beautiful feeling when the love between the two blossoms into a new level of commitment.
Many try to prove and succeed in love.
But many fail to do so..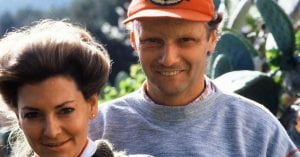 Marlene Knaus and Niki Lauda tied the knot in 1976.
Marlene was considered the fashion icon in her days whereas Niki was one of the top racers in F1.
Marlene was surely a gorgeous soul as Niki had ended things with his 8 year ex-girlfriend to be with Marlene.
However this wonderful pair just lasted for 15 years.
The reason of their split is still unknown to the public.
But a great relationship had reached its peak and had ended,with two beautiful children – Lucas and Mathias.
Also Read: Steve Jobs Love Life: An Apple a Day keeps the lovers together!
Niki had then made a pact with himself that he won't ever engage in matrimony.
Marlene is still part of my new life and often we have a get together with the new and old family"
Back then, Niki's kidney transplant from his brother had failed severely.
And it was Birgit Wetzinger, his girlfriend, who stepped forward to donate her kidney to her boyfriend of just 8 months!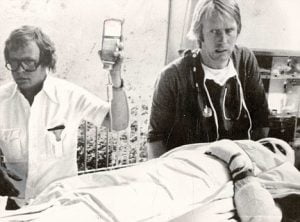 Niki was surprised at this gesture of hers.
She did the test, and she was perfect for the transplant.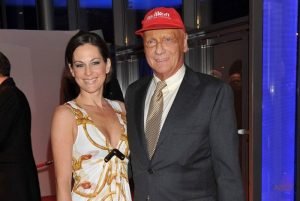 For about three months she gave me always the same impression, 'I do it for you because I love you'. She was never frightened or asked any questions, it was just a pure approach 'I will do it'.
After a long time of negotiating, they went to the hospital,where she was taken into the hands of the surgeons and Niki prayed that nothing happened to her during the course.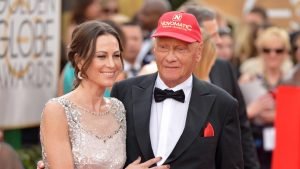 She is a hero.To show affection to someone is one thing, but to donate an organ is something else entirely.
Niki Lauda marriage with girlfriend Birgit
Niki, who had always stressed the thought of marriage, came to a conclusion to marry his girlfriend, Brigit.
Also Read: Gal Gadot Love Story: Wonder woman's wonderful love!
He finally broke his pact with himself and accepted to settle down with the former flight attendant – Birgit in 2008, and even extend his family.
This F1 superstar aged 59 married his girlfriend – Birgit aged 29 after 4 years of dating.
I married her, not because of the kidney donation, but because she was the right woman to marry. And then we got twins, Max and Mia. I was really lucky to have all these things happen."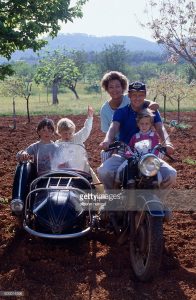 Now, I have more time, and no risk at all. Now I enjoy my two little kids, they keep me young I have to say and it's fantastic what my life is today.
But I don't regret the past, because I had no choice. It was different times. Today I have a fantastic relationship with Lucas and Mathias, so everything in the end worked out very well."
Isn't this love so pure?
*No conditions applied* and just a simple love, with sacrifices.
This is true love.
Risking your own life for the betterment of your other half.
And if you don't believe in this theory, you haven't loved each other like Niki and Birgit!! Is not Niki Lauda love story so inspiring?