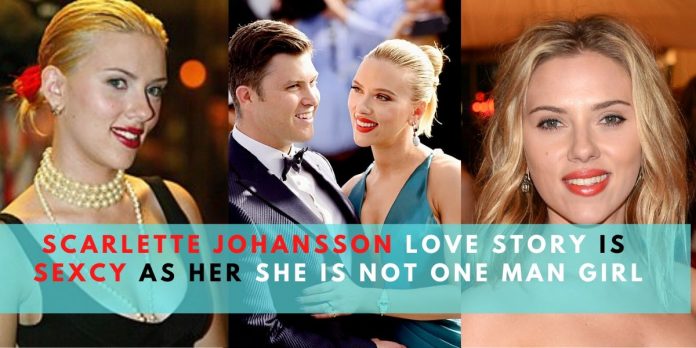 The Lost in Translation and Avengers actress- Scarlett Johansson is one of the hottest actresses in the world.Being known publicly, Johansson is considered a Hollywood sex symbol. She is a prominent celebrity brand endorser, and also supports various charities and causes. But today you will read Scarlett Johansson love story. Her love life is spicy and hot more than her.
Scarlett has had tons of relationships just as Leonardo DiCaprio, actually even more than him, thus making her a big Hollywood player.
Scarlett Johansson has a 15-year-old trail of famous broken hearts behind her.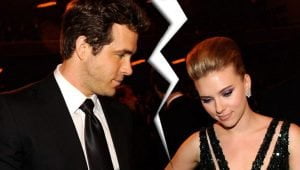 This gorgeous actress was married to Ryan Reynolds (now husband of Blake Lively) in 2008, but soon got divorced in 2011.
They announced their split in a joint statement, saying, "We entered into our relationship with love, and it's with love and kindness we leave it."
They normally had kept their relationship low-key itself.
Scarlett Johansson love story is colorful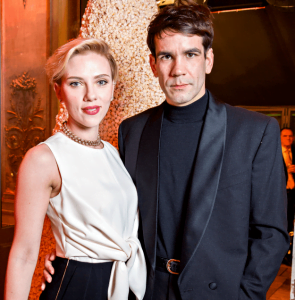 Scarlett Johansson then started dating the french journalist, Romain Dauriac in 2012.
Also Read: Leonardo DiCaprio Love Story: Leonardo DiCaprio still in search of his Lady Love!
They even got married,share a child together, and later got divorced.

Scarlett was also rumoured to have been dating Justin Timberlake for a while.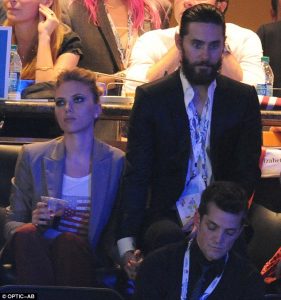 Though Scarlett and Jared Leto never confessed about their dating, they were spotted hands in hands and were seen getting cozy all over Los Angeles from 2004 – 2005.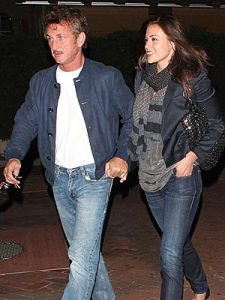 Johansson had a headlong romantic relationship with Sean Penn in the spring of 2011.
The actress, then 26, was spotted with the then- 50-year-old Penn on a series of dates around L.A.

She's also been linked this year to her "Avengers" co-star Chris Evans.

Scarlett even shared a relationship with Josh Hartnett from 2005 to 2007.
Apart from dating the aforementioned, Scarlett had more such uncountable flings and dates.
They included, Nate Naylor, Patrick Wilson, Benecio del Toro, James Holzier, Jude Law, Jack Antonoff and many more!
Yes, she has a complicated love life, but today she is known for her acting and beauty worldwide.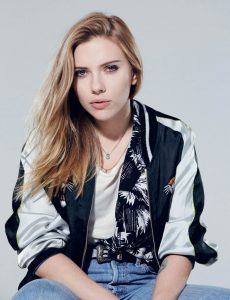 An actress close to Scarlett once said, She's a bit bad in real life, too. Scarlett just does what she wants."
In 2005, Johansson also also became a global ambassador for the aid and development agency Oxfam.
Also Read: Stephen Hawking Love Story: The Warrior Love
She's, independent and loyal towards her goals.
And the best- She is satisfied.