Leonardo DiCaprio, was born in Los Angeles,California, in the year 1974.
His mother claims that while watching at the painting of Leonardo Da Vinci, she felt a slight kick in the womb, and that's how the name got entitled to him.
This Oscar winning American actor has certainly bagged the hearts of all the women!
Well, it isn't tough for him. Is it?
Leonardo back then, had his eyes fixed on the models.
He dated the model and Vogue cover girl Bridget Hall, in 1994.
His rumored girlfriend, Naomi Campbell, in 1996.
Also Read: Adolf Hitler and Eva Braun- A Dangerous Love Story
Well he did have a serious relationship with Gisele Bündchen, which lasted for 5 long years.
His second longest relationship involved dating Bar Rafaeli.
After a decade, due to ennui, Leonardo stared dating the actress Blake Lively, for a short romantic span.
Well this ain't it. There were more such relationships!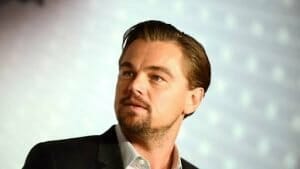 I think Acting is enough for now. More than anything I want to travel. And I know I want to really fall in love eventually.
Well he did stay committed to some girlfriends for a long period.
In an interview when asked about what qualities he would require in his better half, he answered, " I want a woman with humility, a sense of humor, and not a lot of drama"
Leonardo's best friend for years, and the Titanic female superstar, Kate Winslet, is pushing Leonardo to get married and start a family soon.
Also Read : Fragrance Of Romance on Silver Screen: Romantic Movies For Love Birds
So there's a hope for all the single, humorous ladies out there!
Leonardo's love story is not a story any person would opt for!
Maybe it's much more than that!
He thinks that slowly and steadily things will fall in place and he'll meet his Lady Love.
Leonardo doesn't want to rush into things such as committment or marriage, as he believes that for a marriage to be successful, Love has to be true.
And that's the best thing about love! Being Trust worthy, Loyal and Faithful!
Real Love doesn't demand such things. Real Love eventually receives such things.