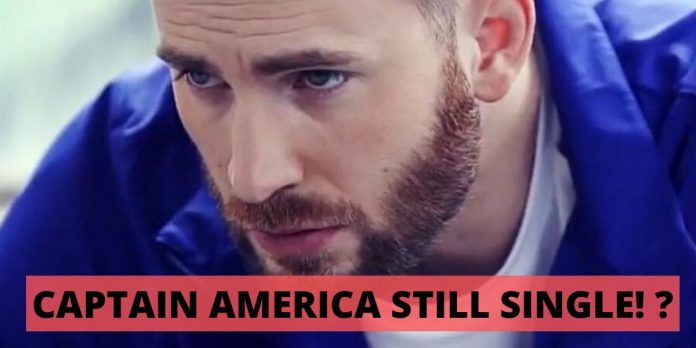 Christopher Robert Evans is known for his superhero roles as the Marvel Comics characters Captain America in the Marvel Cinematic Universe and Human Torch. He moved to New York City from Boston and took classes at the Lee Strasberg Theatre and Film Institute. After getting fame Robert Evans (Captain America) love story is still looking for lady luck.
Undoubtedly, he has proved himself to be a great actor! Isn't it?
Must-read love story
Robert Evans (Captain America) love story is very confusing
Well, a charming man as he is, many women have surely flocked around him endlessly!
His personality and looks are adored and attracted to all the women including the young too!
Elizabeth Olsen
In 2016 it was rumored that Chris and Elizabeth were hooking up
On The Ellen DeGeneres Show, both of them were invited as guests where they even joked around about dating each other.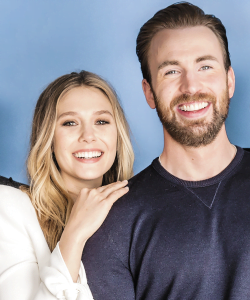 Well we've been dating for, like, secretly for the last three years," We're actually engaged."
Lily Collins
This British beauty was reportedly known to be dating Chris Evans soon after they met at Vanity Fair Oscars Party.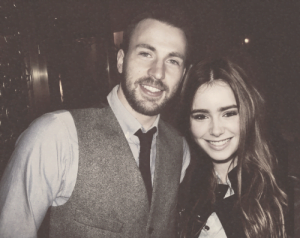 But their relationship turned out to be short lived as Lily was allegedly involved in dating her ex-boyfriend.
Poor Captain America, though strong, couldn't bear this betrayal!
Well, Who would!?
Kristin Cavallari
It was reported that Chris and Kristin hooked-up in 2008. But Kristin denied it and claimed they were just friends.

When asked about their relationship,
"I hear that too! No, we're just friends," Kristin said. I've known Chris for a while, just through mutual friends. I've known him for a few years, actually."
Vida Guerra
Vida, a Cuban-born model/actress was surely dating Chris.
They even posed for some photos looking very cozy outside of restaurants.
They were dating for only a little while though, before their entanglement ended.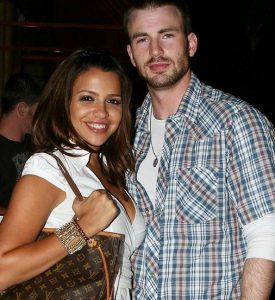 However,Vida Guerra has remained secretive about her dating life after Chris Evans.
Minka Kelly
Minka and Chris had an on and off relationship together.
Having dated in 2007,they broke up soon and again dated in 2012 and broke up in 2013.


Again, they were spotted on a cute stroll together over Labor Day weekend in September 2015.
Emmy Rossum
Emmy Rossum and Chris Evans were engaged in a very public makeout session in March 2007 at a bar.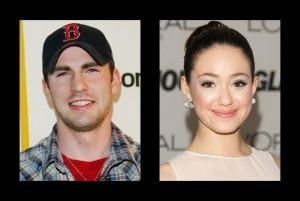 It is said that they kind of had a fling going on, but nothing big or serious.
Jenny Slate
Rumours have it that Chris Evans and Jenny Slate were a major item and they first met while filming their movie – Gifted.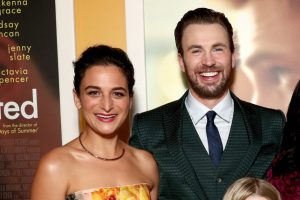 Sometimes you just meet the same animal," the actor said. "And that's just [what it's like] with Jenny."
As for Jenny,she was quite nervous around this giant muscle man, which a chivalrous personality.
They soon hit it off.
But even theirs was a relationship with an on and off base.
They did have plans of moving in together but Jenny had made it clear that she wanted a ring on her finger first.
While they were in the same industry, they came from very different backgrounds — Slate, comedy, and Evans, action movies.
I'm considered some sort of alternative option, even though I know I'm a majorly vibrant sexual being.",she said.
Slate is more of a free, careless environment and Evan is much on tje reserved side.
Maybe that's what things didn't work out for them.
There were also rumours of them getting engaged and married soon, but they soon broke up.
To be honest I didn't think I was his actual type"
Well it's a boon for all the single ladies out there to hit it off with this hunk!
We all just have swept our feet off him! Haven't we!?
Evans said in March 2014 that once his contract with Marvel is up, he might consider doing less acting so he could work more on directing.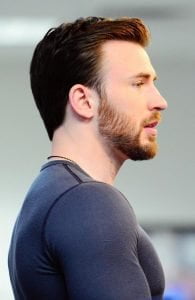 Well we're sure it would go perfect!