Most people fall in love at some point or the other in their lives. Love makes us all walk around like giant goof balls. You start to see yourself through someone's else eyes. I think you will agree to the fact that love changes person. Don't you? In some way or another, love changes us each and everytime. The statement sounds more convincing when you put an eye on the love story of Robert Downey Jr.
I am pretty much sure that the name, Robert Downey Jr. is not new to you. Robert Downey Jr., an American actor and a famous singer. A man with the highest paid salary among all the actors of Hollywood.
Since childhood, the man has always surprise the crowd through his talents and amazing acting. A man who had made his first acting debut at the age of five.
Must-Read Love Story
What motivated notorious Hollywood bad boy Robert Downey Jr. to finally come clean? Well you will get to know this in the story. Have a glance on the story to know everything about the love of one of the cutest couple.
Robert Downey Dark Childhood
When you look at some stars, which came from really rich families, you can't stop envy them. Because they were born with a silver spoon in their mouth.
But very often the childhood of celebrities kids is awful. It is full of disasters, loneliness and bad habits. Robert was the son of a famous filmmaker Robert Downey, Sr.
His father was drug addicted and had never started his day without smoking marijuana.
When Robert was 6, his father offered marijuana to the boy which he now regrets. Robert later stated that drug use became an emotional bond between him and his father.
Eventually the boy began spending every night abusing alcohol and making a thousands of calls in pursuit of drugs.
Robert Downey Jr.'s Wife, Deborah Falconer
Robert and Deborah, an actress and singer were married on May 29, 1992. The two were married just 42 days after dating and against all odds they managed to stay married for 12 years.
The couple was blessed with a son, Indio born on September 7, 1993.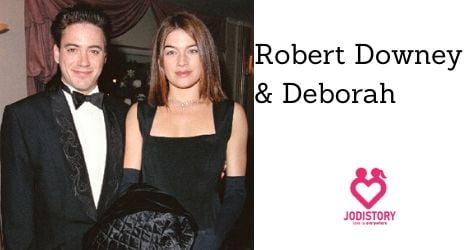 It's certainly not a mystery why the relationship did not work knowing that Robert had a dark history.
The couple separated due to Robert's drug addiction. Robert and Deborah finalized their divorce on April 26, 2004 and that was the end of the road for the couple.
Robert Downey second wife
Did you know, Robert had married twice?? Yes, its true.Meeting Susan Levin, A New Turn
A charismatic and interesting chapter opened in Robert's life. Robert Downey Jr., an American actor born on April 4, 1965 in Manhattan, New York.
Susan Nicole Levin, an American film producer born on November 6, 1973 in Schaumburg, U.S. It all started in 2003, when Downey met producer Susan Levin, an Executive Vice President of Production at Silver Pictures.
When the couple first met, Susan was not interested in Robert Downey Jr. She did not find him devastatingly sexy or fascinating in a tragic brilliant-bad-boy sort of way.
Instead he found him weird. They first met in the set of Gothika. Soon after that meeting, Robert tracked the young, cheerful Susan down on the set of Gothika.
The couple's relationship continued after production wrapped on Gothika. Robert and Susan quietly struck up a romance during production, though Susan turned down his romantic advances twice.
Robert Proposed Susan
Most times life gives you a do over, you just have to make a choice to use it wisely and that is what Robert did. After three months of their togetherness.
Robert proposed his sweetheart Susan, the night before her 30th birthday. The couple went public with their relationship the same year. The romance between the two bloomed as the time passed.
Susan finally accepted the proposal.
Robert And Susan Wedding
On the 27th of August, 2005 Robert made the best decision in his life. He married his lady love Susan. The wedding was arranged in New York and the ceremony was held in jewish style.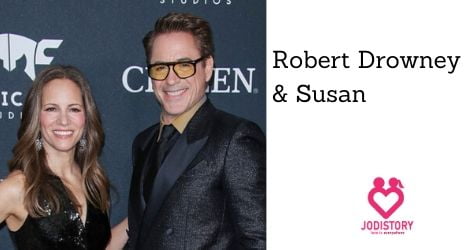 The two were finally became one and they have been providing us with the cute relationship goals since then.
Married Life Of The Couple
The love making couple is blessed with two great children. A son, Exton born on February 7, 2012 and a baby daughter, Arvi born on November 4, 2014.
Susan has always being the support system of Robert. Robert credits his wife for helping him kicking out his drug and alcohol habits.
The couple love is the greatest illustration of a symbiotic marriage. Falling in love with Susan is the best thing that had ever happened to Robert.
Must-Read love story
Unconditional Love
A true love is rarer than the pink star diamond. Robert bears a tattoo on one of his biceps which reads, "Suzie Q" as a tribute to his lady love. Susan has erase his dark side, making him involve in his life completely.
It's amazing how Robert gets a second chance on all counts, a second chance with his career, his love life and a second chance to be there for his kids.
It is rightly said "Destiny is not a matter of chance, it is a matter of choice. It is not a thing to be waited for, it is thing to be achieved."