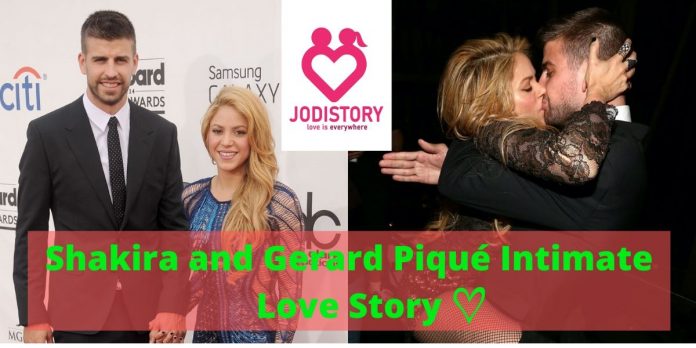 Have you ever listened to the Waka Waka song? The voice behind that melodious song is of Shakira. Well, playing soccer is just enjoyable. And the combination of games and songs is just awesome. Shakira the world-famous singer and Gerard Piqué's pro soccer player had an intimate love story. Both are amongst the most famous couples on the planet, and their bond has huge media attention since they came together. Their bond began with one of the music videos of Shakira. Are you Excited to know more about Shakira and Gerard Piqué Intimate Love Story? Eager to know how they met? Join us to know more about Gerard and Shakira Love Story.
The couple had a connection for ten years. They both are blessed with two children together. Scroll Down, and explore their decade-long relationship.
How Shakira and Gerard Piqué's Met?
The story of Spanish footballer Gerard Pique and Shakira is one such great example of true love.
Yes, it is true that they met on the set of Shakira music video. It was June of 2010.
must read love story of –
Shakira the waka-waka girl met a professional Spanish soccer player, Gerard Piqué when she was shooting for the music video. This video is for 2010 FIFA World Cup anthem, "Waka Waka [This Time for Africa]."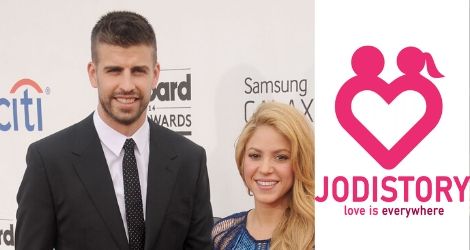 Gerard reveals up about how he met the superstar Shakira during an interview with TV3.
He also opened, "It all started when they were in South Africa and I wrote to her". She was already there just because she sang in the opening ceremony of the world cup. And I asked her about the weather. It is a simple stupid question. But it got to the point when I told her they would have to get to the final of World Cup to see her again— as shakira was singing at the final."
Shakira and Gerard Piqué made their relationship official
In Jan 2011, the couple was seen many times together. While leaving a restaurant in Barcelona they were flirty. They were also spotted arriving at the airport together.
In the year 2011, Piqué's and Shakira made their relationship official. This was confirm when the Spanish soccer player connects the singer Shakira on stage at her awesome concert held in Spain in May 2011.
Shakira Pregnant with her first child
At the beginning of 2012, the couple had the first red carpet, at the FIFA world cup Ballon d'Or Gala in Switzerland.
In Sept, the singer Shakira shares pics of her pregnancy on social media. She shared a sweet photo of herself and Piqué which was showing her pregnancy. Shakira also wrote on her website-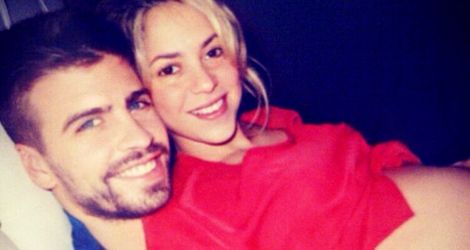 "As some of you may know, Gerard and I are very happy awaiting the arrival of our first baby! At the time we have decided to give priority to this unique moment in our lives".
Their first baby child, Milan Piqué Mebarak, was born on 22 Jan 2013. Singer also eagerly shared adorable pics of her newborn baby on Instagram.
Shakira has no plans to marry
In the year 2014, When Shakira was asked by Glamour. If she and Gerard Piqué had a chance of marriage. Shakira's reply was
"We already have what's essential, you know? We have a union, a love for each other, and a baby. I think that those aspects of our relationship are already established, and marriage is not going to change them. But if I'm ever going to get married, he's the one."
Shakira and Pique second child
In Jan 2015, the pair confirmed on Instagram and on Cosmopolitan Mexico that they are expecting a second baby boy.
Must Read the following:
While sharing a series of cute pics on Instagram. The couple's second son was born on January 29, 2015. And the son was named as on Sasha Piqué Mebarak.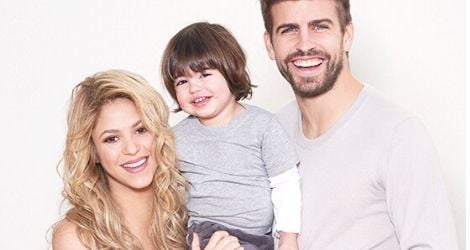 Shakira revealed on Instagram that-
"The name Sasha is of Russian and Greek descent and means 'warrior and defender of mankind'."
Conclusion
The story which started with the video song is now converted into a family. The couple now are blessed with two kids.And both are happy in every bit of their family life. Their bond is unbreakable and the love story is full of romance and engrossing events.
 We wish them both a lot of love and happiness together for the coming many years. I hope you all liked the Shakira and Gerard Piqué Intimate Love Story Comment down your view…..