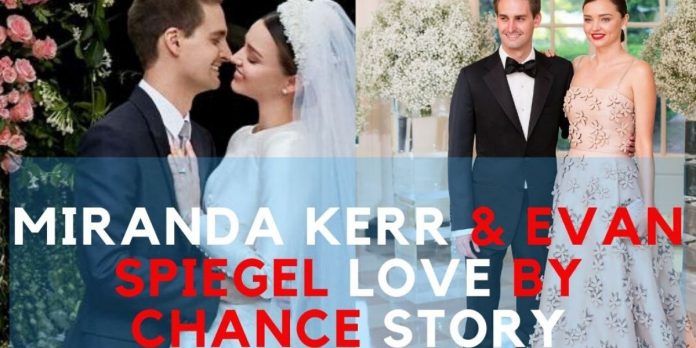 Beauty with the brain is a synonym for Miranda Kerr. With sweet dimple on cheeks, a pretty smile on face her beauty kills us. Her romantic life attracts you. And you wish to know how did she get TRUE LOVE? Fine, I am telling you Miranda Kerr & Evan Spiegal's love story.
You will read Miranda Kerr & Evan Spiegel's first meeting by chance. They bought the house at the same place. And house became the reason of love between Snapchat CEO Evan Spiegal and top model Miranda Kerr.
Must-Read Love Stories
Miranda met Evan Spiegel at Louis Vuitton gala dinner
Miranda Kerr would never forget Louis Vuitton's gala dinner in 2014. Although Miranda was going through a bitter married life at that time from his first husband. But she was not looking for another life partner on the same moment.
It was destiny plan for Miranda she noticed Evan Spiegel Co-founder, CEO of Snapchat. But nothing was on her mind for Evan at the dinner table.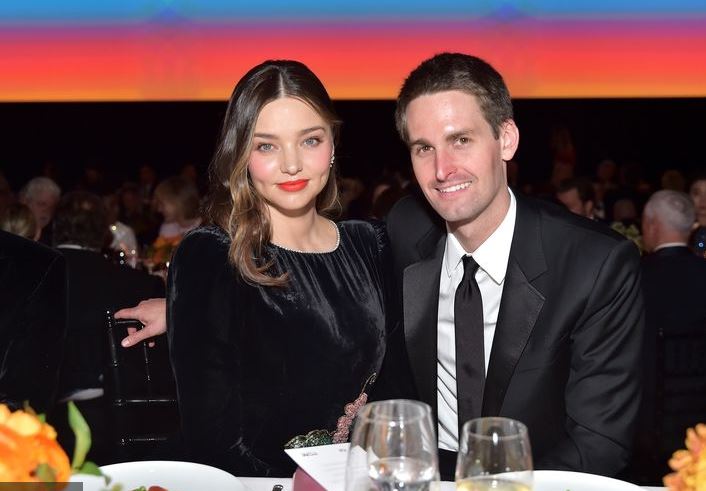 Actually Evan Spiegel sat next to Miranda Kerr for Dinner. And Miranda liked his sweet look. Bailey the editor-in-cheif of Harper's Bazar was a friend of Miranda.
When Miranda praised Evan's look with Bailey. Bailey jokingly forecasted to Miranda that "you are going to marry soon". Neither Miranda nor Evan Spiegel talked to each other. But destiny decided it in a romantic way.
Los Angeles became a romantic bridge for the couple
Fortunately, Evan and Miranda were looking for a new house individually. And both settled at LA. Miranda bought home at Malibu, whereas Evan Spiegel bought in Los Angeles.
Then the pair exchanged mobile numbers. After one year of calling, chatting and dating happy couple decided to take a romantic step.
After 2 years of dating, Miranda & Evan exchanged ring
Time passes by both were happy with each other's company. Miranda got a billionaire, romantic, & loyal lover. And Evan Spiegel blessed with World's top beautiful model and actress Miranda Kerr.
So they thought to partly became each other. Evan Spiegel & Miranda did engagement. In fact, Miranda announced the engagement news on her Instagram account by flaunting engagement ring.
They married in 2017 and Love life began
Oh my god! finally, the day arrived for Miranda & Evan Spiegel. The pair married in May 2017 after three years of dating. Miranda has a son from her first husband. But now she has one more son from Evan Spiegel. In this way, Miranda Kerr & Evan love story got a new turn.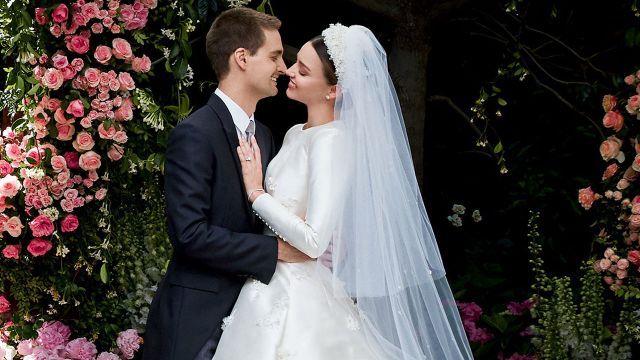 Although Miranda never shared pictures of her children. Maybe because of security purposes or else.
Miranda Kerr got religious & loyal husband
By the way, Miranda Kerr is 8years older than husband Evan Spiegel. After marriage in an interview, Miranda shared some secrets of husband Evan. According to Miranda, his husband Evan is an extremely religious person.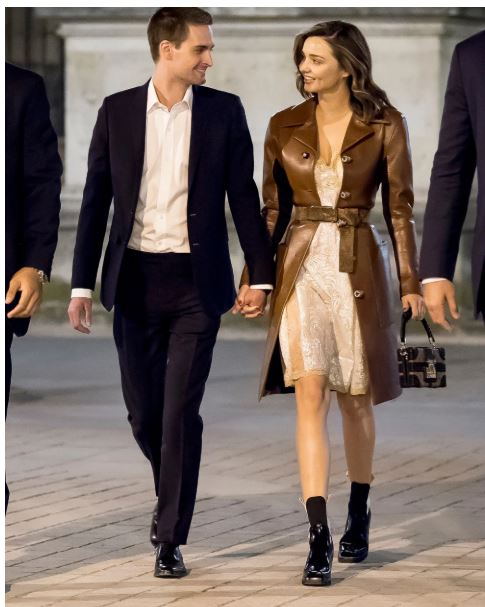 She had to wait three years for sex. Because for Evan sex before marriage is something unreligious. Wow, Miranda is quite lucky to have such a loyal man.
CONCLUSION OF MIRANDA KERR & EVAN SPIEGEL LOVE STORY
I think Miranda and Evan's love story decided in heaven. No controversy, drama, break up, patch up only love in their relationship. A billionaire and a supermodel appear elegant and passionate with each other. For them, love means to love through the deep heart. No place of cheating, hatred, and negativity.