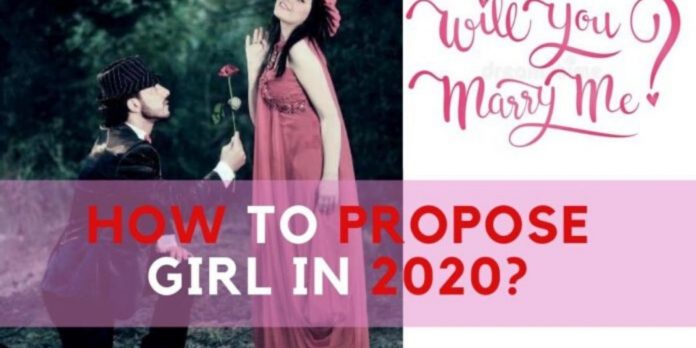 Finally, GOD blessed you with the princess. Whom you have been waiting for so long. And now you are waiting to rule on her heart and mind. Am I not right? Of course, you are searching for a super romantic moment to express your feelings. But confused? How to propose? When to propose? And so on. Okay, let me share with you 10 SECRET style. How to propose a girl in 2020?
Propose your girl on her birthday, some special occasion like Eid, Diwali, Christmas, new year. Visit where you met the first time. Proposing during a long drive is super romantic. The candlelight dinner table is also the best place to express feelings.
Must-Read Love Tips
So boys come with me and read some romantic and bold proposing ideas. Always keep one thing in mind girl love bold boys. This means if you have GUTS to win her heart in an amazing way. Then never afraid to give it a try.
10 SECRET IDEAS HOW TO PROPOSE GIRL IN 2020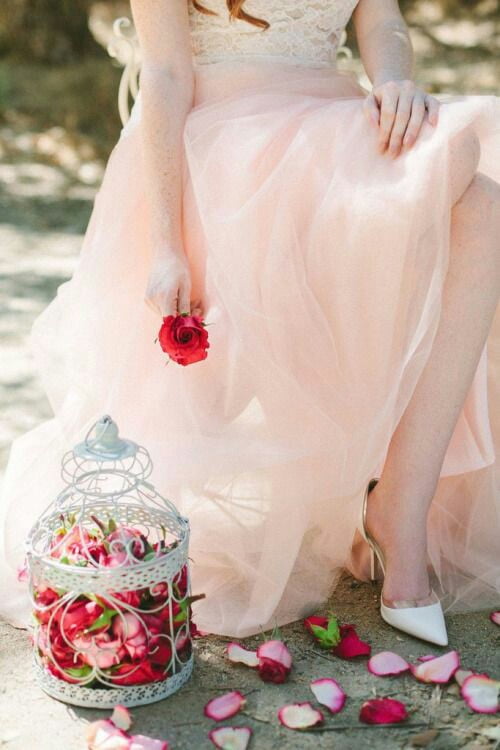 1. Propose girl during the long drive in 2020
Mostly girls love long drives. Imagine you are going on a long drive with romantic music, a beautiful valley and a girl is sitting next to your driving seat. Is not it sound romantic? Of course, it is dear.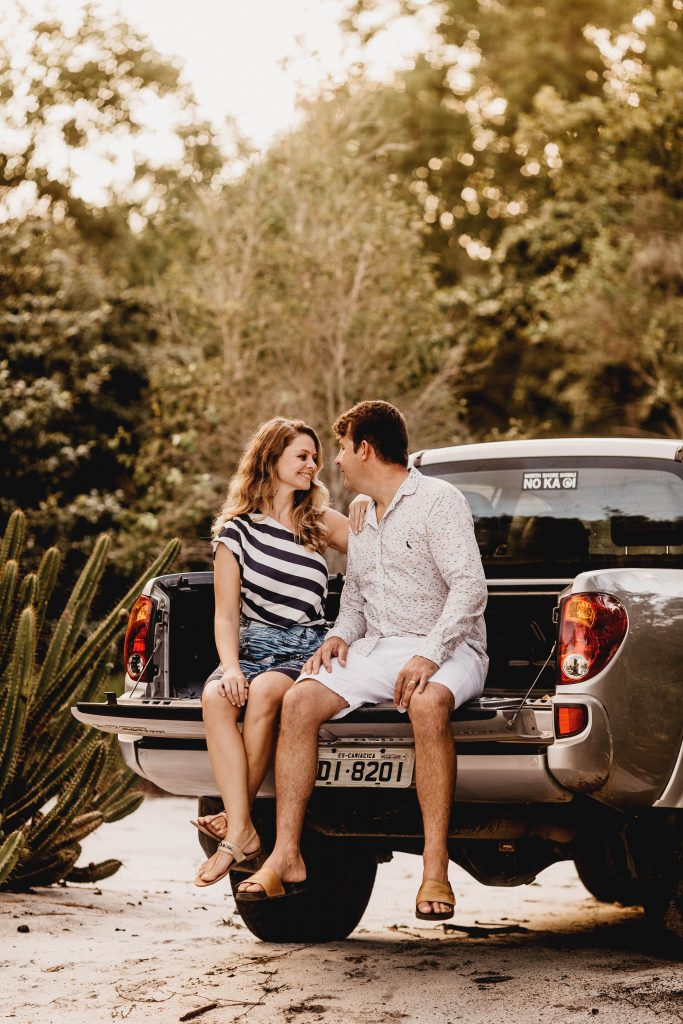 Make this romantic moment memorable. Stop the car, take out the ring and propose her. She would absolutely say YES to you. Make sure to create an unforgettable moment. And the lovely girl is yours forever.
2. Be the real man, she will be yours
Before expressing your feeling to her. Try to know her perception & thinking for you. A girl does not like a fake man. Be the real you. Your iPhone, Audi, branded dress would not attract her towards you.
Polish your behavior, change your attitude, dump your show off. Try to become a man she dreamt of. Then plan some very creative way of proposal.
Your princess would be extremely happy if you express feeling in a different way. Because every girl has some desires regarding love, prince charming, proposing.
So what are you waiting for? Get up, hold her hand, look into her eyes. And say I LOVE YOU then kiss her forehead, and hug her. I bet she will never say no to your caring & romantic proposal.
3. Propose girl in 2020 over candle night dinner table
Romantic evening, well-furnished restaurant, candlelight dinner, pleasant aromatic smell, and sweet music. Wow, superb valentine's day feeling. Am I not right? Create this type of love moment.
And tell your feelings. This is one of the best classic ideas ever to propose a girl. Make your candlelight dinner table a memorable dating table.
OR you can arrange a candlelight dinner at home. Basically girls love those boys who can cook. So try to cook dessert, custard or your favorite dish. Then serve her she would be delighted. And no doubt she will say I LOVE YOU TOO.
4. Propose girl where you met the first time
Old is Gold. The classic phrase is also true in love life. Memories are great to feel if it is love. So without hesitation take her to the place where you first time. Try to recreate the moment of the first meeting.
It would definitely take her to the past and remind the first meeting. Feeling nostalgia is really great feeling. Remind her of your first meeting, first message, first call, and first.
Then express secret romantic feelings for her. Of course, this gesture would make her emotional and she will accept your proposal. I think this is the most creative style to propose a girl in 2020.
More ideas on how to propose a girl in 2020
5. Propose on a special day & make it more special
Special day? To propose a girl? What? Do not get confused. I know for you Valentine's Day is a special day to propose a girl. But for women festivals, birthdays are a special day.
Already festival is a moment of joy. Select any of her favorite festival like EID, DIWALI, CHRISTMAS, NEW YEAR, etc. And nothing is a bigger gift than your saying I LOVE YOU, WILL YOU MARRY ME, etc.
You have nothing to do much buy Cadbury Dairy Milk Celebration, a rose and express your dream feelings.
6. Propose girl in filmy style Propose like Shahrukh Khan
Wondering? Shahrukh Khan style? Let me tell you. Plan a romantic movie date with her. Visit nearby furnished multiplex. Watch a movie together. Between the movie or on the romantic scenes.
First, try to know her opinion on love & romance. Then let her know your view on love.
At the time of the romantic song hold her hand slowly and put a ring in her finger. I know she would never say know.
7. Propose girl in chocolaty manner
Chocolaty proposal? How is it possible? Listen dear boys chocolate is the most favorite gift of girls. Actually chocolate lives in the heart, mind, and blood of a girl hehehe.
Yes, gift her customized chocolate with written I LOVE YOU on it. Along with chocolate never forget to add a bunch of roses and a perfume.
Is not it a sweet and romantic proposal idea? Of course, it is dear. Go to her close her eyes and say your feelings with these classical romantic gifts ever.
8. She would love handwritten proposal
It this instant messaging era somewhere mobile message has lost its real emotion. Cut, copy, paste-type message could not reach to the core of heart.
So plan something ethnic, vintage and retro style. Buy a sweet diary write your feelings for her with a colorful pen, add a sticker. It would show your TRUE LOVE.
One more idea I have for you. Write a letter, do not worry she would love it. Your letter will remind her of your true feeling. Spray aromatic scent. Give a letter or diary with a small teddy bear.
9. Try extraordinary style
Do not you think extraordinary means larger than life? So why not to try extraordinary in love life also? Be a creative lover for her. Girls like creative guys always.
So gift your girl romantic plant-like rose, lily, orchid. As the plan grows in her balcony so the love for you also grows in her heart. The flower will remind her of you.
If she is a pet lover gift her dog, beautiful cat, rabbit or parrot. And express your feelings. I am damn sure she would care plant or animal more than herself. Because of her favorite gift, means you respect her choice.
Must-Read Love Tips
10. Go live on radio, fb, instagram for her. Propose girl in amazing way
Every girl has a dream regarding the proposal. The girl expects dream boy who says I LOVE YOU or WILL YOU MARRY ME in an unforgettable way.
In the live era propose her in front of the world. This shows that you love her deeply and can do anything for her. Girl loves a bold man. So be bold not arrogant.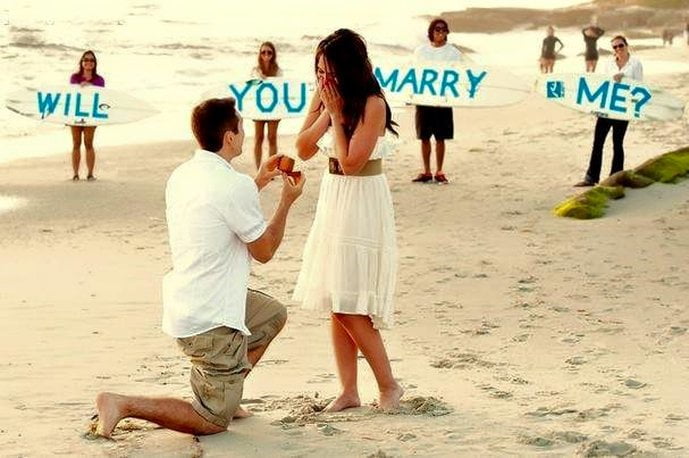 Contact a local radio station, most girls listen to love shows. Make sure she uses to listen to that channel & particular show. And express your feelings on the air. Wow, it sounds so romantic.
Go live at midnight on Instagram and Facebook only for her. Propose her, ask her to join your live session and accept your proposal.
Do not afraid, give it a try. She is going to be yours. I think you got answer for queries on how to propose girl in 2020.
Conclusion on how to propose a girl in 2020?
Falling in love is easy. But proposing a girl is a challenging task for men. In the above-mentioned ideas choose any one proposing tips. Go to girls and accept your love for her. Always try to be humble, real, and true she will accept your true love.
First, know her, learn to respect her, try to make her realize your love. Every girl's desire is to have the best proposal from his man. So choose a very different and memorable proposing style.