Suresh Raina is hardly a name that requires an introduction! The Indian star cricketer has won the heart of the nation with his exemplary batting skills. Priyanka Chaudhary, his wife, hails from Baraut, Uttar-Pradesh. She worked as a banker in the Netherlands. But only a few people that Suresh Raina-Priyanka Chaudhary's love story was a planned affair.
How, When, What, Where it was all planned? Let's scroll down and have a look!
Must Read the following love stories:
Suresh and Priyanka knew each other since childhood
The pair have known each other like forever. They've been childhood friends. After Priyanka's family shifted to Punjab, they lost contact with each other.
Priyanka's father was Suresh Raina's coach during his school days. Apparently, the families too bonded with each other easily.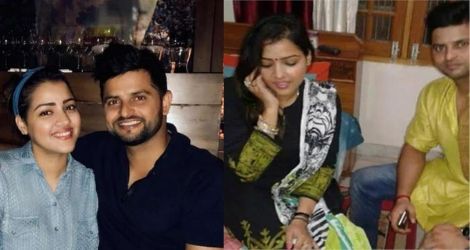 Suresh Meets Priyanka at the airport
Raina did not have time to be in touch with her. But in 2008 they met at the airport. Raina was playing IPL whereas Priyanka was flying to Holland.
Prior to that, Raina remembered meeting her in his childhood. They chatted for 5 minutes and then parted ways. Little did they know that destiny will bring them together again!
Suresh Raina-Priyanka Chaudhary's love story sealed with match-fixing
When a star cricketer rises to fame, he is expected to have a love marriage. But Suresh Raina proved different. His mother played an important role in his love story.
Since their families were close, Suresh's mom fixed his engagement with Priyanka. Raina was in Australia for four months when his Mom called.
She informed him that his engagement was fixed with his childhood friend. Raina inquired about the girl. To which his mother told him about Priyanka.
Hence, Suresh Raina's engagement came as a surprise to him!
Suresh Raina and Priyanka Chaudhary's engagement
The pre-wedding ceremonies started on April 1, 2015. He got engaged to his lady-love in a low key affair at Ghaziabad.
The star looked stunning in white kurta complemented with a red jacket. Only close friends and family attended the event.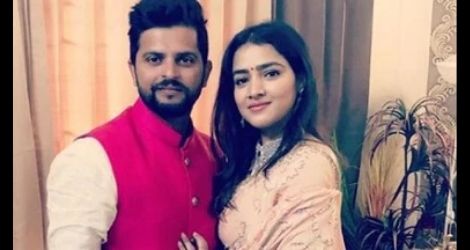 Suresh Raina's Bachelor Party
The star-Indian player hosted a bachelor party in New Delhi on April 2, 2015. Bollywood actor Arjun Rampal and Raina's friend and a model by profession, Zulfi Syed had a gala time at the affair.
Suresh Raina-Priyanka Chaudhary's marriage
The couple tied the pious knot on April 3, 2015. The couple held the wedding ceremony at The Leela, Delhi,
Raina donned on a golden sherwani whereas his bride looked gorgeous in a red bridal lehenga choli.
The gala wedding welcomed star Indian Cricketers like Mahendra Singh Dhoni, Virendra Sehwag, N Srinivasan, etc; political leaders such as Jyotiraditya Scindia and Akhilesh Yadav, B-town celebs like Anupam Kher, Zarine Khan, etc.
The guest had a lavish time at the lavish affair.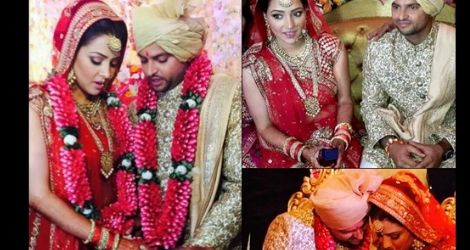 Suresh Raina-Priyanka Chaudhary's daughter
A year later, they welcomed their first child in the family. On 16 May 2016, Gracia Raina, Suresh Raina-Priyanka Chaudhary's daughter, arrived as a little bundle of joy for them.
The happy couple dotes on their daughter. Being a star-kid, Gracia receives the blessing and wishes of many Star-celebrities.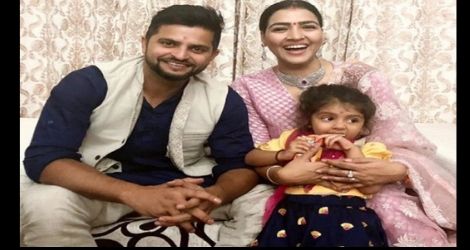 Must Read the following love stories:
Conclusion
No wonder, Suresh Raina-Priyanka Chaudhary's love story was a planned affair. However, the duo has managed it well. Their undying commitment to each other is obvious to all. They seem to have a perfect family and a perfect career. Hence, What more can a person ask for?