Harbhajan Singh aka Bhajji is an ex-Indian International cricketer. His reputation as legendary off-spinner surely precedes him. Geeta Basra is a Bollywood actress, now wife of the popular sportsperson, Bhajji. Well, this is not for the first time when Cricket and Bollywood merged together to find marital bliss and surely not the last. So, Harbhajan and Geeta's love story is all about a perfect match.
But how did the two of them meet, fell in love and end up married? Let's find out!
Harbhajan love at first sight with Geeta Basra
Bhajji saw Geeta in one of the posters. He was smitten with her at first sight. He asked his friend Yuvraj about her.
When Yuvi simply shrugged and claimed that he had no clue about her, Bhajji asked him to find out about Geeta.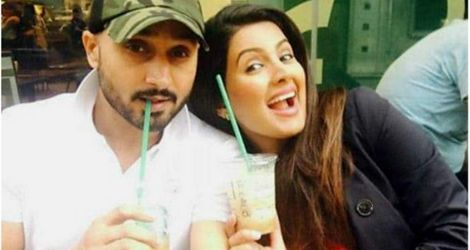 Must read the following:
Harbhajan obtains Geeta's number
A common friend of Bhajji and Geeta called Suved Lohia helped Bhajji to obtain Geeta's number. During the World Cup 2011, Bhajji texted Geeta and requested for a meeting.
But to Bhajji's dismay, Geeta did not reply to him for three or four days. After they won the World Cup, Geeta conveyed her congratulations on text to him
Harbhajan meets Geeta Basra for the first time
When the IPL season took over, Geeta requested Bhajji to arrange match tickets for her driver. Bhajji, Punjabi Munda, leapt at the opportunity.
In return of the favour, Bhajji asked her to meet. Much to Bhajji's delight, Geeta agreed.
They met over coffee and instantly became friends.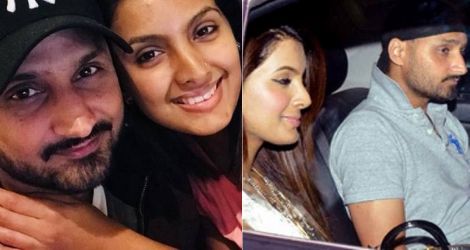 Harbhajan and Geeta's love story has its ups and downs
They kept meeting each other for long. But Geeta was also wary of him. She wanted to focus on her career and did not want a relationship.
Bhajji too wanted to focus on his career but did not want to give up on her. He kept relentlessly pursuing her for 8-9 months and eventually, they started dating. They were snapped together at a lot of events, though they kept their dating low-profile.
Harbhajan and Geeta's marriage
They dated for 5 years and sealed their love story with marriage on October 29,2015. The ceremony took place in Hotel Club Cabana, Punjab.
On November 1, the newly-weds hosted a reception for close friends and family at Delhi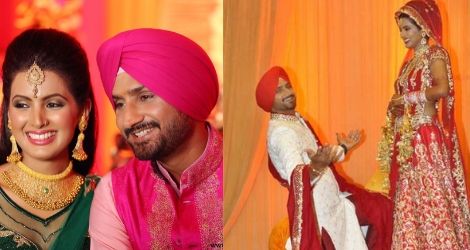 Harbhajan and Geeta Basra daughter
The pair is blessed with a beautiful daughter, Hinaya Heer. They welcomed their little bundle of joy on 28 July 2017.
Apparently, the couple dotes on their daughter and are happy with the perfect family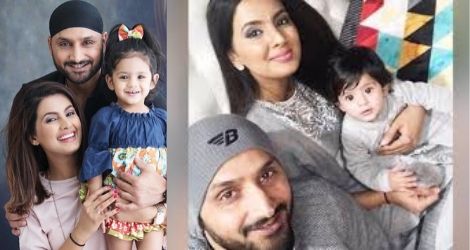 Must read the following:
Conclusion
No wonder, Harbhajan and Geeta's love story is a perfect match. Despite being in a media-frenzy world, the couple is grounded and humble. They have a perfect family and a perfect balance between professional and personal lives.
Hope you enjoyed reading this adorable love story.