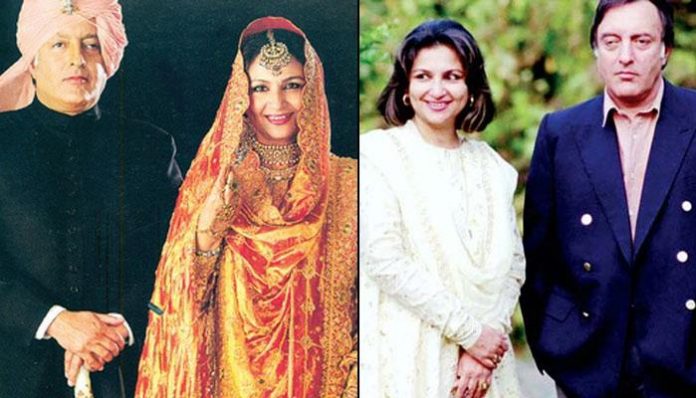 Just like a coin has two sides which go parallel in the same way Cricket and Bollywood always walk together. These two genres have a wide audience. These two industries received more fame when Sharmila Tagore and Mansoor Ali Khan Pataudi married each other. He was the youngest Indian Cricket team Captain and she was the bold Bollywood diva. Sharmila was the first Indian actress to have a bikini photoshoot done, breaking all the social stereotypes. These two people taught us that fairy-tale love stories do exist. Let's break into their inter-religion love affair that reached to marriage.
THROUGH A MUTUAL FRIEND
The Bollywood diva met the charming Cricketer through a mutual friend. This was the time when both had come to Delhi. Sharmila Tagore was a huge Cricket fan whereas on the other side Mansoor had no clue about Bollywood.
Share Your Love Story
Also Read: LOVE STORY OF DIGVIJAY SINGH AND AMRITA RAI: LOVE BEYOND POLITICS
This dashing Cricketer won many matches but lost his heart to this glamorous lady. Sharmila was attracted towards his great sense of humor. But yes, their love story didn't build up in one night.
IMPRESSION DONE RIGHT
This Nawab of Pataudi family went through many trials but didn't come to an end. He started impressing the Bengali beauty which took him so much time. He gifted her a refrigerator, imagine his hardships. Finally, something that actually worked out was the letters and roses which brought a yes after four long years.
Also Read: LOVE STORY OF LEGENDARY: SRIDEVI & BONEY KAPOOR
They were deeply and madly in love with each other and used to do crazy things. Once Sharmila went all the way to Ahmedabad just to bid him goodbye. He finally proposed to her in Paris.
CROSSING THE RELIGION BARRIER
Both film and cricket industry was not considered to be stable to settle any relationship. And one of the biggest barriers was their religion, Sharmila was a Bengali whereas Mansoor was a Muslim. They both decided to live together forever so nothing could stop them.
Also Read: LOVE STORY OF DEV ANAND: THE UNFINISHED YET TIMELESS STORY
Sharmila converted herself to Islam and became Ayesha Sultana. She left Bollywood for a short period and joined back. On 1969 they both got married and it was a true royal ceremony. It was an elite and elegant wedding.
SUPPORTED ALWAYS
Mansoor and Sharmila being from different industries always supported and respected each other's priority. They both being from different religion tells us that nothing can be a barrier if the love is true and pure. They both respected each other's profession and gave ample space to take their decisions.
Also Read: RITESH AND GENELIA LOVE STORY: A FAIRY TALE LOVE STORY
Even after marriage, she wanted to pursue her career where Mansoor Khan supported her and always encouraged her by appreciating her work. Many rumors against Sharmila was heard of dating other actors but they stood strong and always accepted each other the way they actually are.