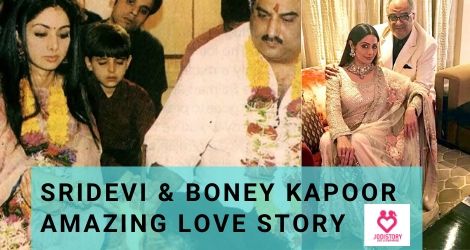 Sridevi is known for her exotic beauty in Bolywood. No one can beat her in acting and beauty. Her personal life and relationship is more beautiful than her.The legendary veteran actress,Shree Amma Yanger Ayyapan known as Sridevi passed away due to cardiac arrest. Come with me to read Sridevi love story & relationship.
Boney kapoor love at first sight for Sridevi
Boney admitted that he fell in love with Sridevi after watching her Tamil films during late 1970's.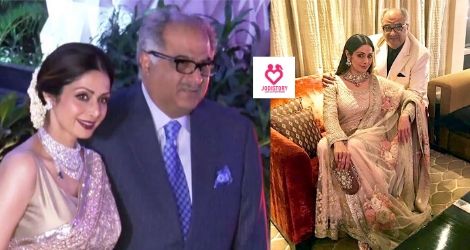 He said-
I even flew to Chennai to meet her but she was shooting in Singapore and so I had to return disheartened.A few days later,I watched Sridevi's debut Hindi film Solva Sawan(1979) and remained I desperately wanted her to work with me.One day,I went to meet her on the sets of movie but being an introvert she talked to me in half-broken hindi and english and said that her mother took care of her projects.
Sridevi-Boney Kapoor friendship began
Slowly ,Sridevi was getting to know Boney. Boney made all the possible efforts to make her feel comfortable.
He says-
There were no vanity vans at that time but I arranged separate makeup room for her.Gradually,she felt comfortable with me.
Sridevi & Boney separation
Sridevi allegedly started dating Mithun Chakraborty at which Boney decided not to go behind her and opted for arrange marriage with Mona.
Also Read: Love Story Of Dev Aanand: The Unfinished Yet Timeless Story
Mithun cheated Sridevi and Boney helped her to heal
Mithun apparently got secretly married to Sridevi but he did not want to leave his wife Yogita Bali. He refused to accept Sridevi and this hurt Sridevi. At this point,Boney took care of Sridevi and she found a good friend in him.
Sridevi love story began with Boney Kapoor
Sridevi says
I fell in love Boney when I got to know the real him.
Boney expressed his feelings about his love at first sight for Sridevi.
Struggles in love life
Boney was already married to Mona Shouri Kapoor and father to two children Arjun and Anjula. He expressed his feelings for Sridevi in front of his wife.
Mona said-
My marriage was over.Respect, for me, is foremost. Love follows that. As we evolve, we sometimes need change. Boney too needed somebody else, not me. There was nothing left in the relationship to give it a chance because Sridevi was already with a child. That itself was a big statement for me to opt out.
Sridevi's journey to love wasn't easy. She was then seen as homebreaker. In an interview,Sridevi revealed that it was difficult, traumatic for her to realise that Boney was the man she was destined to be with.
Sridevi & Boney Kapoor marriage
After expressing his live to Sridevi,Boney took a few years to style things before finally proposing Sridevi in 1993.
The couple tied the knot in 1996 after working with his brother,Anil Kapoor in Lamhe.
Must-read love story
Family of Sridevi
In spite of all the ups and downs and controversies,they lived a happily married life with two daughter Jahanvi and Khushi.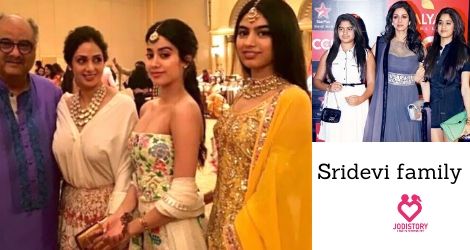 Love,at the end has to rule.Despite the trauma and struggles made by duo they made it to marriage and more in love.Sridevi and Boney were meant to be together,so even Boney's marrige couldn't keep them apart.How cute Sridevi love story & relationship is.