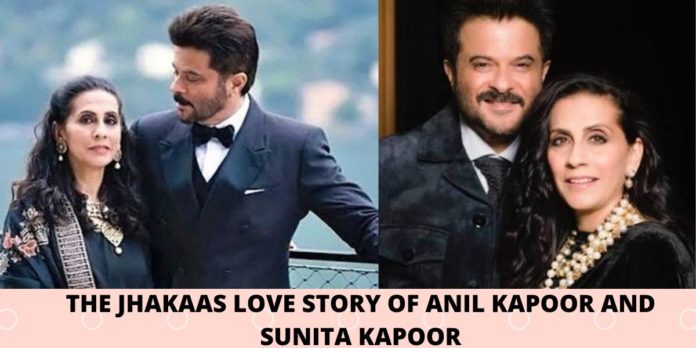 From prank calls as strangers to discussing relationship as friends, from broke days to a luxurious lifestyle and from a celebrity couple to celebrity parents of three; this couple has witnessed it all. Ever witnessed a love story that went through all this yet still gives us major couple goals? Want to know who's this mystery couple? Here is Anil Kapoor love story, wife, family, daughter detail information.
This mystery couple is Anil Kapoor and Sunita Kapoor who have proved again and again that, "Love conquers it all."
So, guys come along with me to witness the Jhakaas love story of Jhakaas actor Anil Kapoor and Sunita Kapoor.
ANIL KAPOOR LOVE STORY WIFE FAMILY DAUGHTER DETAILS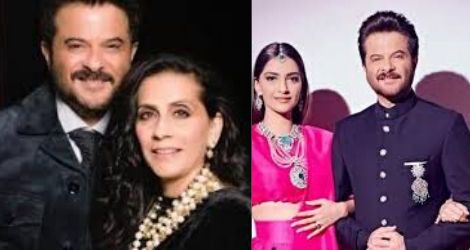 Anil Kapoor love story started with a Prank Call
It has been 45 years since the couple first fell in love yet their love is growing strong with each passing day. However, only a few know that their masala love story started with a prank call.
Back then, Sunita had an unabashed modeling career. Her father was a highly positioned officer in SBI.
No wonder that she came from a liberal family; on the contrary, our successful actor today was a struggling actor back then, merely living a life of hand to mouth.
A friend of Anil's gave the actor's number to Sunita. When he first spoke to her, he fell in love with her voice!
A few weeks later, they decided to meet together for the first time.
Must read the following:
Anil and Sunita's First Meeting
He met her for the first time at a party. He remembered being smitten with her
Soon their friendship blossomed. Anil was dating somebody else at that time yet he continued discussing his relationship with Sunita. She likes me or she likes me not? – he would ask Sunita. Fortunately, fate took the matter in her hands, and the girl vanished, leaving our hero heartbroken. This incident actually strengthened the bond between Sunita and Anil.
Anil-Sunita from friends to couple
Despite both belonging to the film industry, Anil Kapoor never asked Sunita to be his girlfriend. When they started spending a lot of time together, they both just knew and apparently started dating.
Unlike any other girl, Sunita never bothered about Anil's career. She would lend her unconditional support and stick through thick and thin.
The early years of dating for Anil and Sunita
It was common knowledge that Anil was a struggling actor and never had enough money. So, Sunita would pay for his travelling fares.
She would insist on her boyfriend then to take a taxi instead of a bus. Sunita would also cancel her shoots so that she could spend some more time with her spouse now.
Anil's realization to take charge of his dreams
Anil knew that before offering for marriage to his lady-love, he needed to become something first.
Anil tired of giving auditions did not give up. But even after that, no luck came his way. He also signed up for some side roles in Tollywood. But he still knew that it wasn't enough.
At last years and years of diligent hard-work, consistent effort and limitless patience paid off.
When Anil Kapoor got his first breakthrough with Meri Jung, he became an overnight sensation.
Industry's objection towards the Anil Kapoor's Marriage
After overcoming his career struggle, Anil Kapoor struggled to get the road cleared for his marriage.
Unfortunately, there were many, who believed back then that an actor would be successful as long as he remained a bachelor.
So, people advised the legendary actor to focus on his career and stay clear of the marriage mart.
Anil's proposal on the phone
The advice left him in a state of turmoil. Anil realized that the ball was in his court now. He could either choose his career, for which he had burnt the midnight oil for years or he could choose his lady-love, who had never left his side through the highs and lows of life?
So, guess what, our hero ranked marriage and love above everything else. These two things were of paramount for him at that time.
"So I called her and said that let's get married tomorrow- its tomorrow or never and the very next day in the presence of 10 people we were married." – said the veteran actor.
Anil and Sunita's Wedding
Finally, after 11 years of dating, the couple decided to get married.
They exchanged the sacred vows on May 19, 1984.
It was followed by a ceremony being witnessed by a handful of 10 people.
The Nayak actor also reminisced that it was Sunita's independence that attracted him the most.
Hence, she would not ask her parents for money.
When she got married, she declared that she would come in just one outfit. There will not be one single ornament or jewellery but just one Salwar Kameez or Sari, that's it. Rest they will build themselves."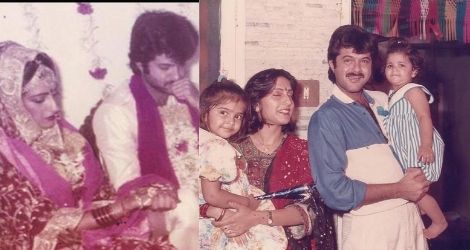 Anil-Sunita builds a family, career and home.
While he climbed the ladder of success, his wife was busy building and nourishing home for his husband and their 3 children.
Sometimes, there were rumours circulating about the actor dating his co-stars but the rock-solid foundation of trust within their marriage never deterred.
After all these years, their marriage is as new as that of newly-weds, comprising of love, trust and support.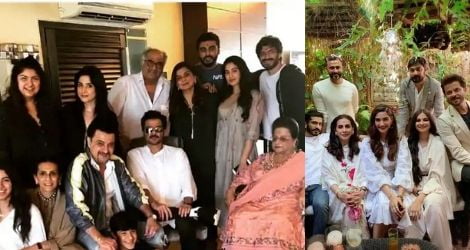 The Kapoor's Love Story: An inspiration to all
"A man's loyalty is tested when he has everything whereas a woman's loyalty is tested when he has nothing."
After all, this couple's undaunted devotion towards each other is remarkable and something very rare yet precious.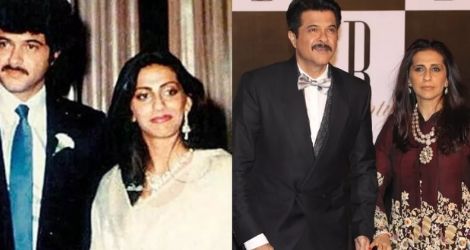 Hence, this was the Jhakkkas love story of the Jhakkaas actor of Bollywood. I hope you liked the Anil Kapoor love story, wife, family, daughter details.