"Hot and Charming", well those are the adjectives that would pop up in your head, when you hear the name of AKSHAY KUMAR! He is a perfect actor, producer, martial artist, stunt man and a television personality! Akshay has won several awards including the National Film Award for Best Actor for his performance in Rustom and two Filmfare Awards. But we will not talk about his biography any more. Now you are going to read Akshay Kumar & Twinkle Khanna love story.
Akshay Kumar and Twinkle Khanna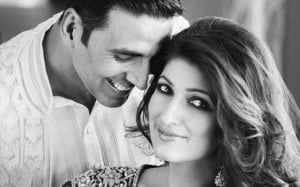 Back then, Akshay would cater to tables, in hotels, and his superwoman Twinkle Khanna was already a part of the Bollywood industry, who then debuted in Barsaat. For Akshay it was an immediate crush when he met Twinkle at a shoot for Filmfare Magazine.
"I met Twinkle for the first time during a photo session with Jayesh Seth for Filmfare. I still have that photograph. Thank you Filmfare!"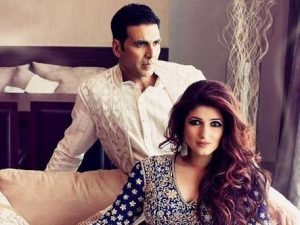 And it was during the shoot of International Khiladi, when the two fell for each other real strong.
Well, some go for beauty and some for brains. But as for Akshay, he fell in love with her qualities. Looks were just an additional quality. Initially, it started off as a fling and Twinkle thought it would only last till the shoot, but who knew that it would be a marriage of a lifetime!?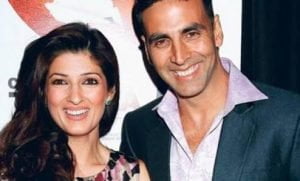 It was back then during the shoot of Mela when she was very confident about the movie scoring a hit in the box office . And it is stated that she was so confident about it that she promised Akshay that if it was a fail, she would marry him immediately. And the irony is that, luckily, it was a fail, and poor Twinkle had no choice but to marry Akshay! (But oh well, she was too lucky to have him as a husband!)
They had invited just about 50 guests for their wedding, and the wedding lasted just for a couple of two hours! Well, true love doesn't require such major show offs, right!?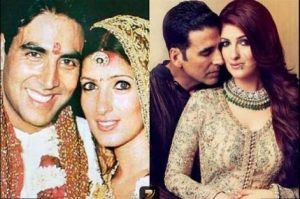 "Twinkle has not only added to my wardrobe but also to my bank balance. I was a scattered person; she is the one who has put me together. After marriage, she has kind of raised me (Laughs). On a serious note, whenever I've broken down she's given me emotional support."
"The one idea that changed my life was the day I decided to get married to my wife.''
We all know, what a great writer, Twinkle is! But do you know that behind these chilling columns, Akshay is the one who proof-reads them! Cute, isn't it?
"He really believes in my capabilities as a person and that gave me a lot of confidence to switch jobs. Even today, if I do something new, he ensures he is a part of it. For instance, I have been writing a weekly column in a newspaper since a year now (the interview was conducted in September 2014), but he still reads all my pieces before I submit them."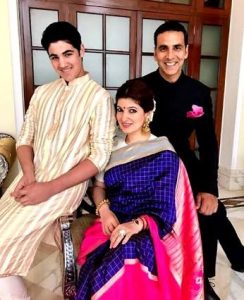 The couple have a son named Aarav and a daughter named Nitara. Though he is a busy man, he makes sure that he provides quality time to his family by being a doting, inspirational, funny and a loving husband and father! And that's what a responsible man is! Perfect, right!? How sweet Akshay Kumar & Twinkle Khanna love story is.