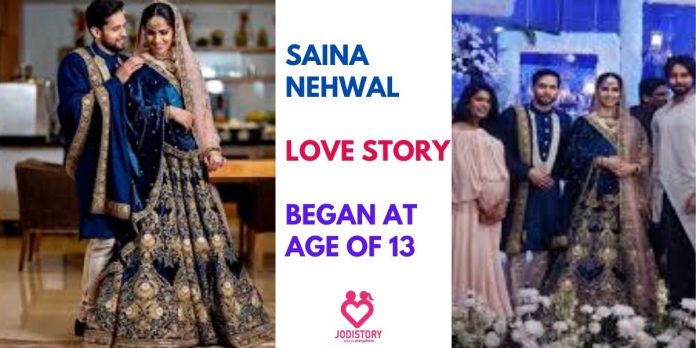 Last Updated on March 1st, 2020
Who does not know Saina Nehwal the best shuttler of India and Olympic Bronze medal winner. Her life partner Parupalli Kashyap is also a Arjun award winner. Not every love story is a fairy tale. But Saina Nehwal & Parupalli Kashyap love story is not less than fairy tale.
From childhood to love for ever. Saina And Parupali Kashyap are childhood buddies. Unaware of roamtic life they began friendhip during teenage.
And sellted at their thirtees. Come with me to read detail Saina Nehwal love story.It's about their friendship on the court that turned to being a marital bliss for the two.
What else would anyone need when your old friend and the friendship took the vow of being your better half. For lifelong.
Must-Read Biopic of 2020
Saina Nehwal met Parupalli Kashyap in 1999
Pullela Gopichand Badminton Academy is the luckiest place for Saina Nehwal. The academy gave her name, fame, money, success and TRUE LOVE.
When Saina Nehwal & Parupalli Kashyap were in early 10 years old. They joinded the badminton academy in Hyderabad.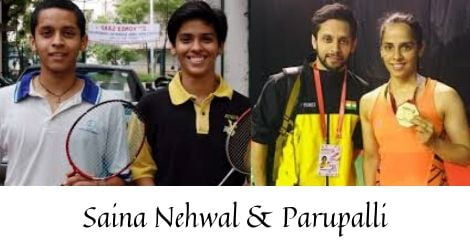 Saina Nehwal met Parupalli Kashyap during practise session. In the beginnig of sports training they became sweet friends.
Parupalli was there to solve every issue in Saina;s life during training.
There were frequent meets and performances together. Trainings , was the beginning of being the backbone of each other.
Saina Nehwal & Parupalli kashyap love story began in 2004
There were frequent meets and performances together. Trainings , was the beginning of being the backbone of each other.
Every event brought the two more and even closer to each other. Saina once mentioned in her interview about Kashyap being a backbone for her from 2000.
The training period was the centre source where it all started for the two. Right from their primary days, the two has been playing along each other's side. They started traveling and playing with each other.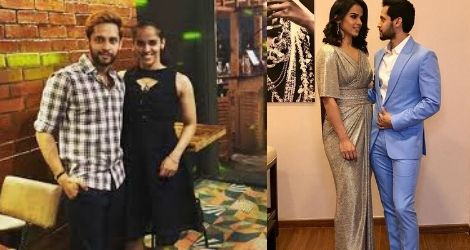 The game dragged them towards each other. They provided more attention to one another's matches and later to their feelings.
Saina & Parupalli  always loved the company of each other. Even between the busy world which grew their feelings.
The two were together during varied occasions and events. Even though they were along with the others throughout all these years.
There are many photos of them posted on social media accounts on various occasions as well. All the photos of couple speak a thousand words.
Due to Intercast love affairs Saina afraid to confess relationship
No matter how many awards you won. Or how much money you earn. When it comes to accept love in front of Indian society. There is a fear of intercast marriage started popping up in mind.
Same situation took place with Saina Nehwal and Parupalli Kashyap. Parupalli belongs to Hyderabad & Saina belongs to Haryana. There was a great religion and traditional differences between them.
Because of intercast love partner.
Saina Nehwal
did not confess her love in front of family.
Even she hide her love life from media also. But after winning Olympic medal. Saina gather courage to tell about her love life. Then guess what had happened?
Of course, family accept the love partner of Saina Nehwal.
Must-Read Love Story
Saina Nehwal & Parupalli kashyap marriage
Saina and Kashyap tied knot in a private ceremony on 14th December 2018. The two looked gorgeous at their best in their wedding attire.
"The Best Match Of Life,". Saina mentioned it on the Instagram account announcing the happiness of their marriage.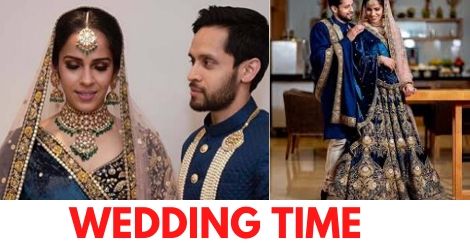 Saina Nehwal biopic
15 March is the releasing date of Saina Nehwal biopic. The movie is directed by Amol Gupte and produced by Bhushan kmar.  Parineeti chopra is playing the lead rone in the biopic. Sharaddha Kapoor has finalised for the movie. But later Parineeti is playing the character of Saina Nehwal.