Imagine having your childhood friend as your love partner and life partner forever! Wow, right?
A very few of us are lucky to have such a bond, and one such person is our 'Captain Cool'. Yes, our very own M.S. Dhoni.
Dhoni and Sakshi are said to be one of the perfect celebrity couples and there have been many talks and rumours about their love life.
Are they childhood friends? Or not? Did they love each other from beginning? Or was this arranged? Let us find out Dhoni Sakshi love story.
Dhoni and Sakshi Chilhood Story
A bond that dates back to 1980's. From childhood, Dhoni and Sakshi knew each other quite
well, both their fathers worked together in MECON, Ranchi.
They were family friends, but their love did not start then. During their teen age, Sakshi's family shifted to Dehradun, thus leaving a pause in their friendship.
Must-Read Love Story
They were not in contact since then.
Dhoni Meet Sakshi Again
After almost a decade, destiny decided to deliver a googly. Team India was visiting Kolkata
for a match in November, 2007. They were staying at the Taj Bengal, where Sakshi happened to be interning.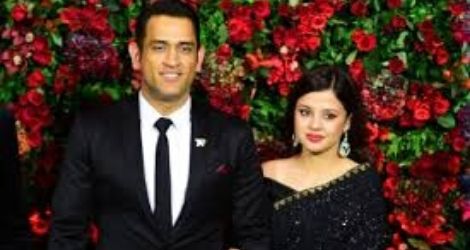 Yes, their love story is going to begin, but who was the cupid for them? Their common friend Yudhajit Dutta! He called Sakshi and fixed a date with Dhoni, they spoke for a while but Sakshi had to leave, as it was her last day of internship.
Dhoni Find Sakshi Number Via Friend
But our captain cool didn't let her go this time: he scored her number from Yudhajit and texted her. Sakshi was shocked for a bit and thought this was a prank, but soon realised it was Dhoni himself. As they say, win a girl's heart to conquer her.
Dhoni was in constant touch with her and did everything to win her over, but Sakshi was not so easy to woo. It took him months to convince her -March 2008, when she finally agreed and they starting seeing each other. From 2008 to 2010, this cute couple managed to keep their relationship a secret.
Dhoni Sakshi Marriage 
On July 4,2010, the couple got married in a simple way with only close friends and family. The rest is a story well known to all.
Also Read: A Cupid's Match: Love Story of Mukesh Ambani and Nita Ambani
It is said that, Our Captain cool's performance as a player has improved post his marriage with Sakshi, she is his lucky charm and continues to be so.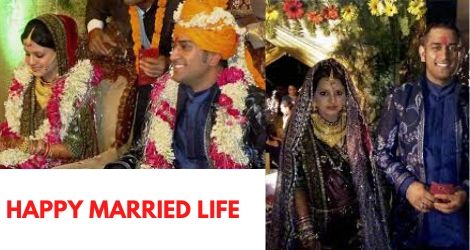 The cute love, the ultimate chemistry and the support for each other is something every couple has to learn from this
Jodi.
Nothing beats the feeling of being in LOVE and being LOVED. Dhoni and Sakshi have already it there. Dhoni-Sakshi love story is great.
Did you like Dhoni Sakshi's love story? Share it with friends