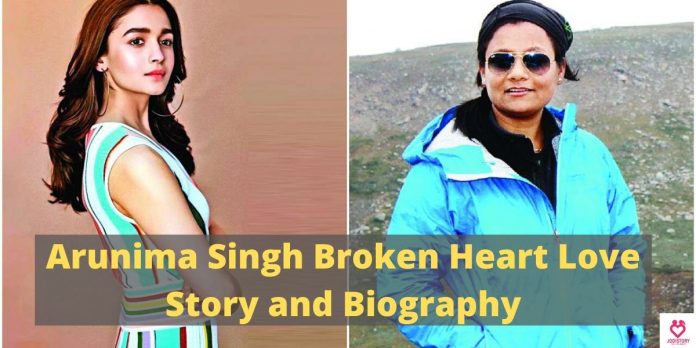 Many of us might be unaware of the inspiring life story of Arunima Singh. How she manages her tragic love Life? After suffering from ample problems. How she becomes World's first female to climb Mount Everest? Come with us to know Arunima Singh Love Story & biography an Extraordinaire Girl.
Arunima's life has been very tragic. From love life to career. She faced many complexions and issues. She went through a tough situation in her personal life.
Before direct landing on her broken heart love story. Let us first read her brave career and achievement.
Well, she has been a former National level Volleyball and Football player. Her circumstances didn't make her stop.
When Arunima was traveling for the CISF examination in Padmavati Express train. She was thrown out of a running train.
This accident crushed her leg below the knees by another train. And the accident brought TRUE LOVE in Arunima's life.
Arunima's Early Life
Arunima was born on 20 July 1988 in Ambedkar Nagar.
She had a habit of cycling and playing football. She has been a national level volleyball player.
must read Love story of-
Arunima was Sonu in her childhood. And did her schooling in a Government Girls Inter College.
Although, she was an enthusiastic girl. But she never thought of a sporting career.
Arunima's Family
Her family was full of sportspersons. Meanwhile, Arunima also wanted to join the paramilitary Force. Unfortunately, she couldn't get it.
She grew up in a small district near Lucknow. Her father was in the Indian Army as an engineer.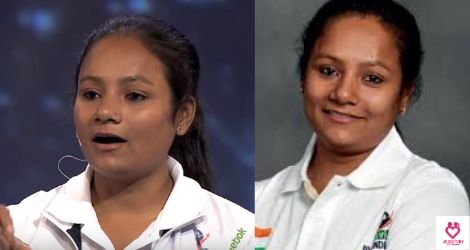 Arunimas's father passed away when she was 3 years old.
And mother was a supervisor of the health department.
Arunima has an elder sister and a little brother. In Addition, she has an elder brother Omprakash who is ex-CISF personnel.
Arunima Singh's Train Accident
Arunima a former national volleyball and football player.
On 12 April 2011, she was traveling from Lucknow to Delhi through Padmavati Express train to give CISF.
While traveling Arunima was thrown out from a general coach of a train by robbers.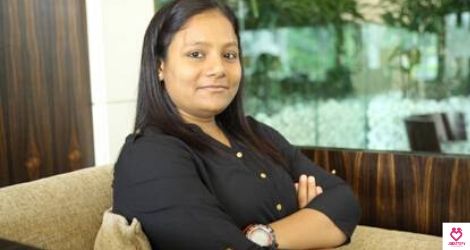 Robbers snatched her bag and gold chain. Remembering the incident, Arunima said:
"
I resisted and they pushed me out of the train. I was not able to move.
She also remembers seeing a train coming towards her. She tried getting up. But till then the train runs over her leg.
"
In 2011, Arunima was referred to AIIMS for further treatment. Where she spends four months. She was Gifted a prosthetic by a private company.
And after the accident, the journey of TRUE LOVE begins.
Arunima Singh Extra-Ordinary Career
Arunima aim was to climb each of the highest peaks of the respected continents and hoisting national flag of India there.
She has already done seven Everest in Asia, Elbrus in Europe, Kilimanjaro in Africa Aconcagua in Argentina, Kosciuszko in Australia and Carstensz Pyramid Indonesia. On 21st May 2013 she conquered Everest.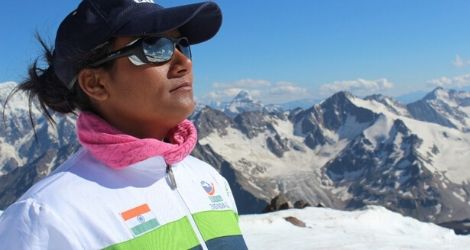 On 1 January 2019, Arunima Singh finished her last summit of Mount Vinson in Antarctica.
Arunima Singh Inspired By Yuvraj Singh
Being Motivated by cricketer Yuvi. Arunima became the first Indian female Mount Everest winner, In place of going home when releasing from the hospital.
Bachendri Pal helped her very much and gave the advice to take action for victory on Mount Everest.
Under coach Bachendri Pal she started taking the training. In the year 2013, Arunima Singh finally reached the final summit of Mount Everest. Sponsored by the Tata Group.
Arunima Singh Marriage's and Divorce
Arunima's first marriage is not known. But her second marriage was with Gaurav Singh. When Arunima went through a major accident. And she lost her legs.
At that time her first husband left her forever. Because he did not want to spend life with a physically disabled girl.
Arunima Singh true love Gaurav Singh
After losing her leg. Arunima met Gaurav Singh. He is also a Paralympian as Arunima.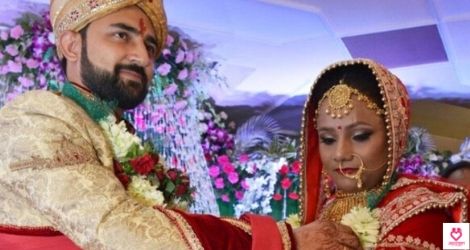 must read Love story of-
Gaurav Singh and Arunima Singh are perfect. Their love story is mesmerizing.
Arunima Singh an Extraordinaire Girl: Awards and Academic work
In 2015, Singh was awarded the fourth highest civilian award. Though her achievements are not limited to only one, others are.
Tenzing Norgay Highest Mountaineering Award
In 2015, Padma Shri.
In 2016, First Lady Award
Arjuna Award
Limca Book of Records (People of the Year).
In addition, she wrote a book named, "Born again in the mountains". Given by Narendra Modi in December 2014.
Alia Bhatt as Arunima Singh biopic
According to reports, Alia Bhatt will be featuring as Arunima Singh.
The film will highlight the incidents of Arunima Singh, the first woman to have ever scaled Mount Everest.
Moreover, Alia has replaced Kangana Ranaut in the role. As she was initially assumed for the film. Now Alia is finally done for Arunima Singh biopic.
I hope you all liked the Arunima Singh love story & Biography: A Story of an Extraordinaire Girl.