I know butterfly is flying in your stomach after hearing the releasing date of Shakeela. Well good enough. But before the movie, you are willing to know every single detail of Shakeela's life? Am I not right? What is the secret love life of Shakeela? Who is Shakeela? Why is Shakeela famous in the South movie industry etc? I have the answer to all your questions. Come with me to explore more about Shakeela love life, biography & movie.
Shakeela is a south Indian film actress and former hot model. She is known as a soft porn star. Shakeela had a love story since teenage. Her mother tried to push Shakeela for prostitution.
In this blog, we will highlight all about Shakeela. Her childhood, teenage, career, and controversies.
By the way, Shakeela was famous for producing a B-Grade adult movie in other words "Soft Porn". Shakeela ruled the Southern film industry for over 2 decades.
According to the reports, the Fukrey girl Richa Chadha is ready for the role of Shakeela. The director is very excited about this fascinating biopic.
Must-Read Love Story
Who is Shakeela?
Shakeela is an Indian film actress and former hot model. She was born in a conservative poor Muslim family at Kodambakkam, Chennai, India.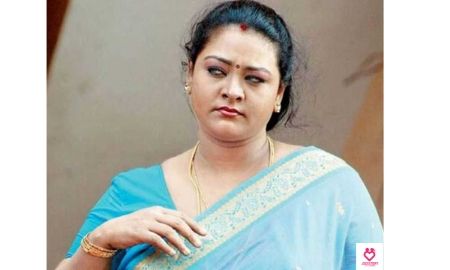 She spends her childhood and schooling with her six siblings. But she had to change six schools for education. Because she was not a bright student.
Shakeela was raised with poverty. Before the final entry in the movie, she working as a child artist until 1990. As a result, she started final acting at her 20. Her life changed totally after entering in the film industry.
Shakeel as Soft Porn star
Firstly she acted in the Southern Cinema (Cinema of South India). Shakeela started her career with the film Playgirls (1995) at the age of 18 as a supporting actress.
She worked within about 250 films, most of them were softcore B-grade, which made her a major sex symbol in the late 1990s and early 2000s.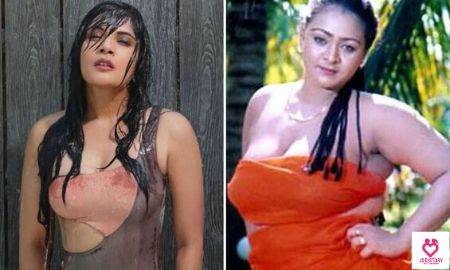 One of her super hit film was Kinnarathumbikal in Malayalam, which highlights her in front of the audience. And resulted in her with an unabashed image.
Shakeel's B-Grade movies were dubbed in almost all Indian languages.As a result, she gained wide popularity among folks. Her films were seen by non-Indians also.
Her films were dubbed even into foreign languages like Nepalese, Chinese. Many a time Shakeela was shooted as body double. And after releasing of she came to the truth.
That she is not playing a lead role. It was her body which the director used for the lead heroine.
Shakeel's AutoBiography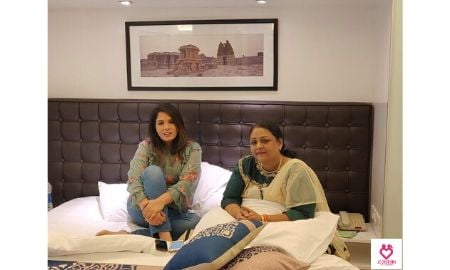 After working in ample adult films. Shakeel expressed her feeling with everybody by writing her autobiography. Furthermore, she added that she will no longer act in B grade movies.
She mentioned her bitter and sweet journey of life.
She was 23years when her father died.
Because of poverty, Shakeela did not say no to soft porn movies.
Her mother did not let her loose a chance of acting even in a vulgar type of movie.
Because of family Shakeela did not marry and decided to spend life alone.
She never saw her movie in a theatre.
Shakeela had a boyfriend
Everyone in the world needs love and a life partner. Shakeela also wanted to marry, to have kids and family. But her mother did not want to start a happy married life.
Because Shakeela was the only source of income for parents and siblings. Her mother rejected many boys for Shakeela.
Being a soft porn girl Shakeela had a boyfriend also. Who loved her, trust her, and wanted to spend a life together.
But Shakeel's mother did not accept her boyfriend. By the way, Shakeela was in a live-in relationship since her teenage.
But at some point in her life. She discarded the idea of a happy married life. Now she is alone and single.
Shakeela love life, biography, movie are waiting for you.
Shakeel's Top 5 Controversies
Being in the limelight and controversies for an adult B-grade actor is very common and hectic.
Accordingly tag by an Islamic group towards the end of the career, for making an image of bad shameless Muslim girls.
Along with media but her own colleagues also used to call her fat. Only because of her dusky skin color.
Some reports also add that it was also a strategy to assassinate her. That's why the line murmured in Hindi, "Ek Khan Hokar Aaisa Kaam?".
That there were some Tamil phrases on the walls that refers to the 'F' word. While the Malayalam word translates as 'prostitute'.
According to Shakeela, she also tries to send a love letter's to Maniyanpilla Raju. But in never got hear full reply.
About Cast and Crew of Biopic Shakeela
This Biopic enlightens the whole life of superstar Shakeela .film stars Richa Chadha as the main lead role under the direction of Indrajit Lankesh.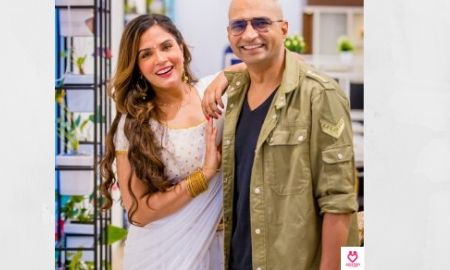 Moreover, along with Richa the cast also includes Kannada actress Esther Noronha and Malayalam actor Rajeev Pillai.
The rising star of Hindi cinema Pankaj Tripathi plays one of Shakeela's co-stars in the movie.
Hot Poster Richa Wearing only Gold
Shakeela biopic's first post look was out a few days ago. The quotes used in itself were quite wild. To clarify, it was like 'Not a porn star'.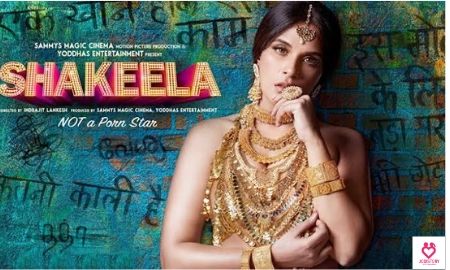 Only a few days back, the released poster that took Richa Chadha against a wall, covered in nothing but gold.