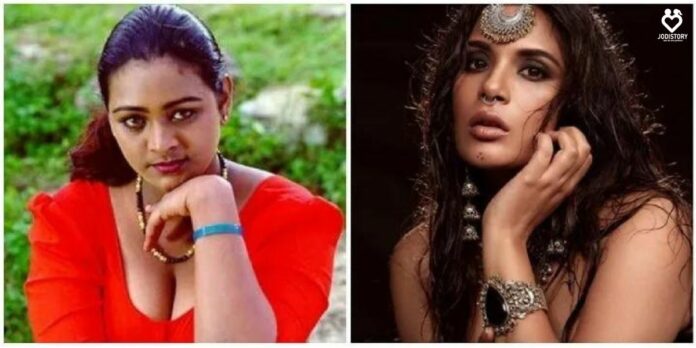 I know Butterfly is flying in your stomach everyone is curious to know about Shakeela. Even a biography has been released on her. But before the movie, you are willing to know every single detail of Shakeela's life? Am I not right? Shakeela love life biography movie.
What is the secret love life of Shakeela? Who is Shakeela? Why is Shakeela famous in the South movie industry etc?
Sometimes love is in front of us but we cannot live our life with them due to some worse circumstances. Shakeela the "Soft Porns Star" also fell in love with someone in her life. She was even in a live-in relationship but couldn't marry him because of her profession.
Let us read in detail about Shakeela's career and love life journey!
Who is Shakeela?
Shakeela was born on 19th November 1973 in Nellore. Shakeela is a South Indian film actress and former hot model. She is known as a soft porn star. Shakeela has a love story since teenager. Her mother tried to push Shakeela into prostitution.
Shakeela is an Indian film actress and former hot model. She was born in a conservative poor Muslim family in Kodambakkam, Chennai, India.
Shakeela was raised in poverty. Before the final entry in the movie, she worked as a child artist until 1990. As a result, she started final acting at 20. Her life changed totally after entering the film industry.
By the way, Shakeela was famous for producing a B-Grade adult movie in other words "Soft Porn". Shakeela ruled the Southern film industry for over 2 decades.
MUST-READ LOVE STORIES
Shakeela's journey as a B-grade, Soft Porn Star in the film industry!
Firstly she acted in the Southern Cinema (Cinema of South India). Shakeela started her career with the film Playgirls (1995) at the age of 18 as a supporting actress.
She worked on about 250 films, most of which were softcore B-grade, which made her a major sex symbol in the late 1990s and early 2000s.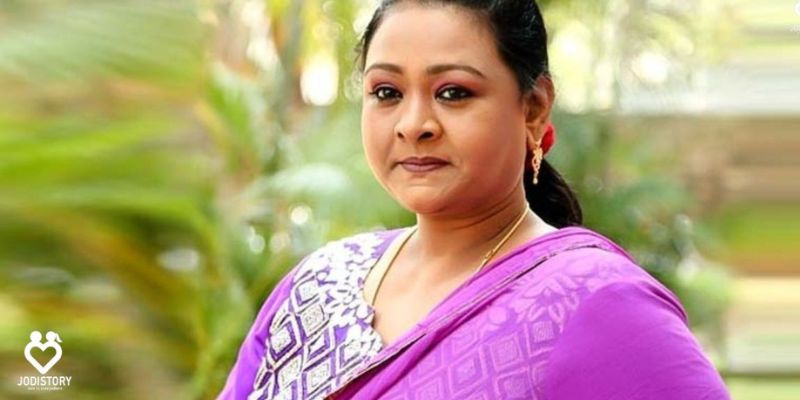 One of her super hit films was Kinnarathumbikal in Malayalam, which highlights her in front of the audience. And resulted in her with an unabashed image.
Shakeel's B-Grade movies were dubbed in almost all Indian languages. As a result, she gained wide popularity among folks. Her films were seen by non-Indians also.
Her films were dubbed even into foreign languages like Nepalese, and Chinese. Many a time Shakeela was shooted as a body double. And after releasing she came to the truth that she is not playing a lead role. It was her body that the director used for the lead heroine.
Shakeela's autobiography, starring Richa Chaddha & directed by Indrajit Lankesh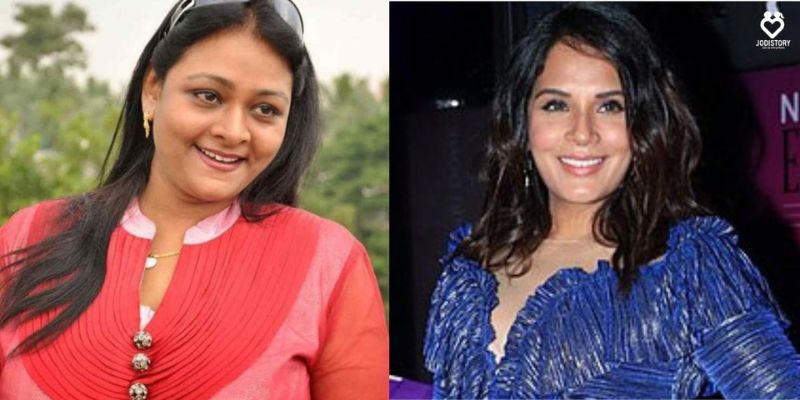 After working in ample adult films. Shakeel expressed her feeling to everybody by writing her autobiography. Furthermore, she added that she will no longer act in B-grade movies.
She mentioned her bitter and sweet journey in life. She was 23 years when her father died. Because of poverty, Shakeela did not say no to soft porn movies.
Her mother did not let her lose a chance of acting even in a vulgar type of movie. Because of family Shakeela did not marry and decided to spend life alone. She never saw her movie in a theatre.
All of these life struggles were invisible to everybody due to her profession. No one knew how much she has gone through in her life that eventually made her choose this profession!
The autobiography "Shakeela" starring Richa Chaddha shows all her real-life stories and struggles since her childhood! It is an inspiring movie for everybody!
Shakeela fell in love with a secret boy in her teenage, but couldn't marry him
Everyone in the world needs love and a life partner. Shakeela also wanted to marry, have kids and have a family. But her mother did not want to start a happy married life.
Because Shakeela was the only source of income for parents and siblings. Her mother rejected many boys for Shakeela.
Being a soft porn girl Shakeela had a boyfriend also. Who loved her, trusted her, and wanted to spend a life together. But Shakeela's mother did not accept her boyfriend. By the way, Shakeela was in a live-in relationship since her teenage.
Shakeela had so many responsibilities due to her poor family background. That made her realize that love and a happy marriage are not for her! So, she took a step back.
Shakeela also fell in love with a producer, Maniyanpilla Raju during her film shooting
Shakeela was in the cast of a film, "Chotta Mumbai" and Maniyanpilla Raju was the producer of that movie. She fell in love with the producer of the film due to his helping nature!
Actually, Shakeela's mother was sick during her film shoot. So, she requested Maniyanpilla Raju to pay her salary beforehand so that she can do the treatment of her mother.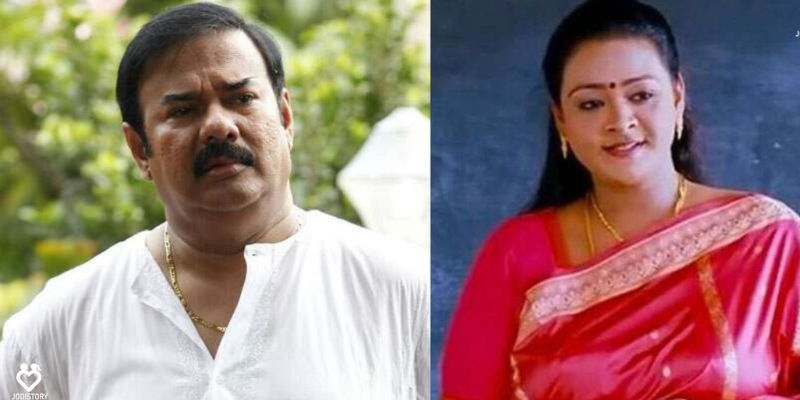 Maniyanpilla Raju agreed without even completing the film shoot. This made her fall in love with him. She gave a love letter to Maniyanpilla Raju. This news was the talk of the town everywhere. The whole of the media and social media was full of this news.
But, Maniyanpilla Raju refused and said that he did not receive any love letter from Shakeela. He just helped her as a sign of Humanity!
About the Cast and Crew of the Biopic Shakeela, directed by Indrajit Lankesh
This Biopic enlightens the whole life of superstar Shakeela. The film has "Richa Chadha" as the main lead role under the direction of "Indrajit Lankesh". Shakeela love life biography movie will be full of real-life struggles and real-life lessons!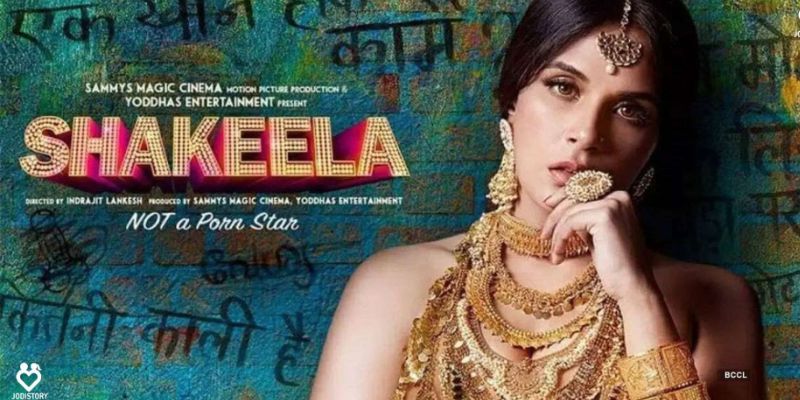 Moreover, along with Richa the cast also includes Kannada actress Esther Noronha and Malayalam actor Rajeev Pillai. The rising star of Hindi cinema Pankaj Tripathi plays one of Shakeela's co-stars in the movie.
The movie is going to be a banger as everybody wants to know about Shakeela's true life. Why she chose this profession? and Did she have true love in her life? I think you also must be curious to know all this about her!
Shakeela's biopic's first post-look was out a few days ago. The quotes used in themselves were quite wild. To clarify, it was like 'Not a porn star'. Only a few days back, the released poster that took Richa Chadha against a wall, covered in nothing but gold.
MUST-READ LOVE STORIES
FAQs
Shakeela was married to someone in her life?
No. Shakeela wasn't married to anyone. Though she fell in love with a boy in her teenage her mother didn't want her to have a married life. As she had family responsibilities on her.
What was the relationship between Maniyanpilla Raju and Shakeela?
ManiyanPilla Raju and Shakeela were working together on films as a producer and an actress. Shakeela fell in love with Maniyanpilla Raju due to his kind nature and she gave him a love letter.
Is Maniyanpilla Raju also in love with Shakeela?
Shakeela gave him a love letter as she was in love with him due to his helping nature. Maniyanpilla Raju didn't confirm receiving any love letter in an interview.
Conclusion of Shakeela love life biography movie
Shakeela symbolizes a strong and unbreakable woman. She had a very poor and hard life since her childhood. But, she didn't give up! Though she had to take up a different profession to have a good status life.
Still, she went through a lot of trolling and bad points of view regarding her! Shakeela was "The Man" of her house. She took all the responsibilities and completed them. Her first priority was her family and her mother. She did so many things for them.
The autobiography of Shakeela will definitely teach us so many good values of life. What are your views on Shakeela love life biography movie? Let us know in the comments section about Shakeela's Love Story!