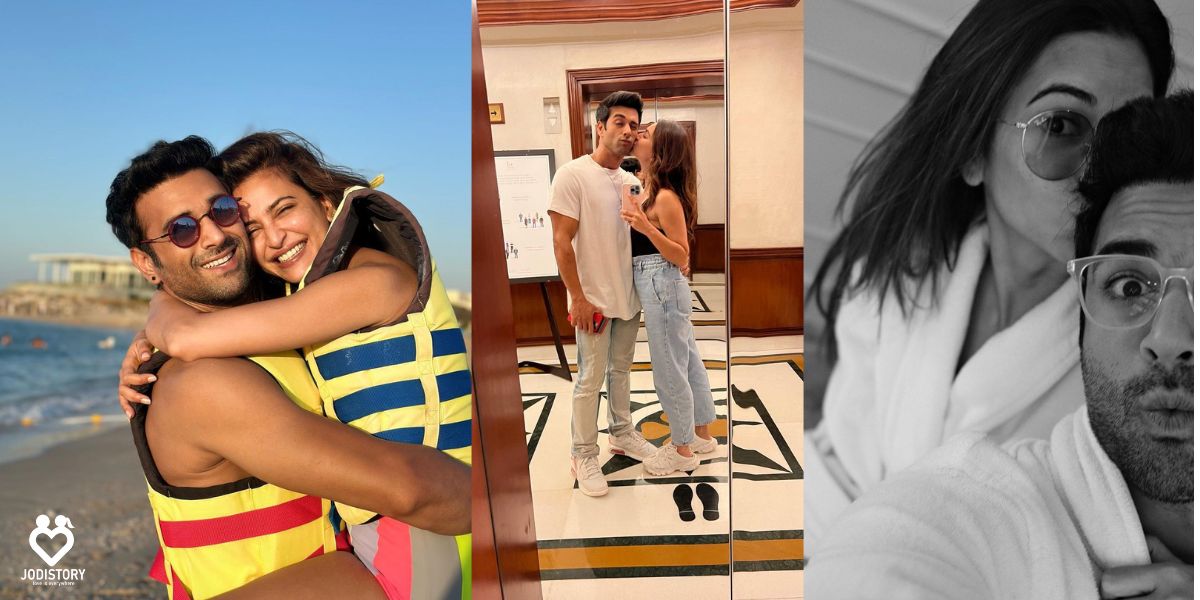 Kriti Kharbanda and Pulkit Samrat are two popular actors in the Indian film industry who have made a name for themselves. Kriti Kharbanda is a new rising star in Bollywood. Because of her acting and mind-blowing presence on screen, she is loved by many. Kriti Kharbanda & Pulkit Samrat's Love Story is a testament to the fact that true love can conquer all.
Significantly fewer people know about her love life. Kriti Kharbanda's love story started in Tollywood and ended in Bollywood. It must have happened with you also that you are not able to leave your first love completely and move on!
Something like this also happened with Kriti Kharbanda too! Her first love was a Tollywood actor-producer. But, though they got separated, she was still in a friendship with him!
Later on, she met Pulkit Samrat and both of them are finally in a deep, romantic, and very cute relationship! Their fans admire their bond and chemistry both on-screen and off-screen.
Curious to know about her love story journey from south to Bollywood?
Who is Kriti Kharbanda?
Kriti Kharbanda was born on 29th October 1990. She was born in a Punjabi family in New Delhi.
She is an Indian actress who appeared in Telugu, Hindi and Kannada films. Her debut was also in a Telugu movie. It became the starting point not only for her as an actress but also in her love life too!
Kriti Kharbanda made her debut in the Telugu film "Boni". She did her debut in the Hindi film "Raaz: Reebot". While shooting this movie she also dated her co-actor. Who was earlier the boyfriend of Kriti Sanon!
Kriti Kharbanda has got a huge fan following. People are mesmerized by her beauty and acting. She is getting more films in Bollywood. As her presence on-screen is splendid!
MUST-READ LOVE STORIES
Kriti Kharbanda dated her first boyfriend, a Tollywood actor Sumanth Kumar in 2012
When Kriti Kharbanda used to work in Tollywood films. She worked with an actor-producer, Sumanth Kumar. It was in the year 2012 when Kriti Kharbanda felt some spark with Sumanth Kumar while working with him!
Kriti Kharbanda while working with Sumanth fell in love with him. Sumanth Kumar was the nephew of the Telugu actor Akkineni Nagarjuna.
Kriti Kharbanda's relationship with Sumanth Kumar wasn't a stable one. She has been in an on-and-off kind of relationship with him.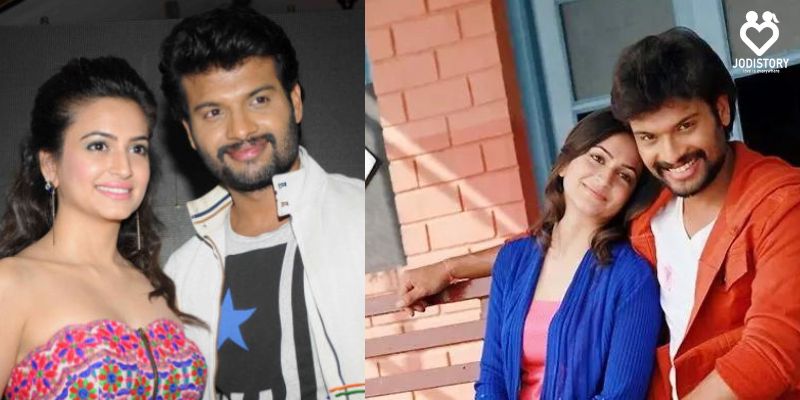 In 2012, Kriti Kharbanda bought a house in Hyderabad to spend some time with Sumanth Kumar. But, she always says that it is nice to talk to him for long hours and spend some quality time with him.
Kriti Kharbanda and Sumanth Kumar are just friends now.
Kriti Kharbanda dated Gaurav Arora, Kriti Sanon's ex-boyfriend in 2016.
She and Kriti Sanon's ex-boyfriend Gaurav Arora started dating each other on the sets of Raaz 4. It was in Romania in 2016 when they were shooting together for the film.
There were some instances that showed that both of them had something between them! It was the time when the whole cast and crew were traveling from Sinaia to Sibiu.
Though Kriti Kharbanda had her own car to travel. But, she went with Gaurav Arora in his car. In this way, Kriti Kharbanda was seen spending time with Gaurav Arora.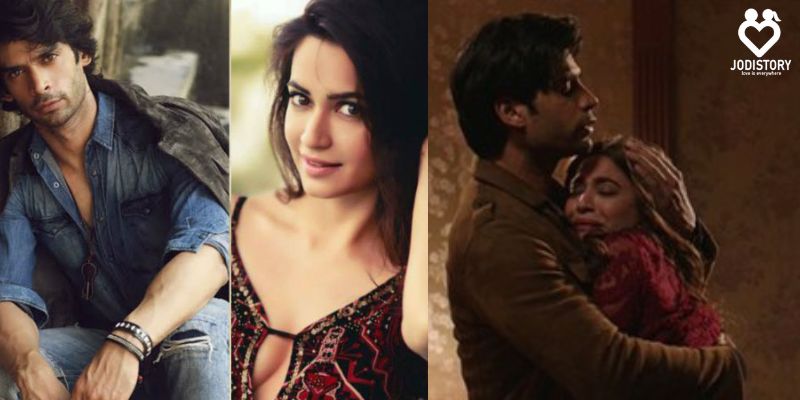 She used to have dinner with him, accompany him during the shots, and hang around on the sets with him.
Kriti Kharbanda never used to leave any chance of being with Gaurav Arora all the time.
Kriti Kharbanda is with her co-actor Pulkit Samrat in 2019
Their love story started with the shooting of their film, "Pagalpanti" in 2019. Both of them got close during the shooting of the films.
We can see their photographs on Instagram. Kriti Kharbanda and Pulkit Samrat share many lovey-dovey pictures on Instagram. After dating 2 boyfriends, now Kriti Kharbanda is sure about Pulkit Sharma.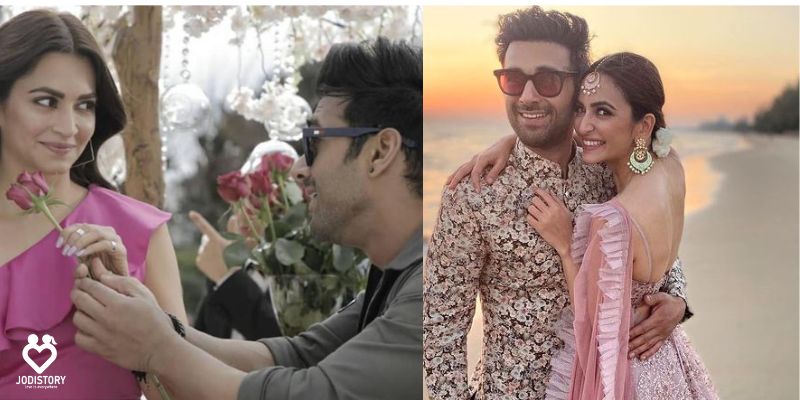 Kriti Kharbanda also said in many interviews that she finds her happy place whenever she is with Pulkit Samrat. Both of them met during the film shooting only. Before that, they only knew a little bit about each other.
While shooting the movie "Pagalpanti" they started feeling caring toward each other. It was the time when they not only got to know about each other's acting skills or professional life. But, also got to know about each other's personal life, likes, and dislikes.
This made them get closer and they felt that there is some magnet of love between them. Finally, both of them fell in love with each other and are together since then!
When we are in a relationship, we may feel that it is going to be forever may be in 5 years or maybe in 5 months. Kriti Kharbanda felt this within 5 months of dating Pulkit Samrat. She also told her about this her parents as both of them looking forward to getting married as soon as possible!
Pulkit Samrat and Kriti Kharbanda are seen together at many weddings. They always compliment each other in a very beautiful and sweet way.
They stand with each other in their tough times! Kriti Kharbanda & Pulkit Samrat's love story will soon bloom into a wedding. Fans are waiting for their marriage. As their togetherness gives a vibe that it is going to be forever!
MUST-READ LOVE STORIES
FAQ
Are Kriti Kharbanda and Pulkit Samrat Together?
Yes, Pulkit Samrat and Kriti Kharbanda are together since 2019 since their first film shooting "Pagalpanti".
When Kriti Kharbanda and Pulkit Samrat will marry?
Kriti Kharbanda and Pulkit Samrat did not claim anything till now regarding their marriage. But, they made their relationship announcement officially. Pulkit & Kriti are dating each other since 2019.
Have Pulkit Samrat and Kriti Kharbanda broken up?
No, Pulkit Samrat did not break up with Kriti Kharbanda till now. They are still together since 2019 and are looking forward to getting married.
Conclusion of Kriti kharbanda's Love Story
In conclusion, Kriti Kharbanda and Pulkit Samrat's love story is a tale of resilience, overcoming past heartbreaks, and triumphing in love.
But, things change according to situations! Kriti Kharbanda every time fell in love with her co-actors with whom she worked.
She must have taken the bond with her co-stars in a serious way that led her to attraction towards them!
Their journey is a reminder that love can sometimes be a rollercoaster ride, with its ups and downs, but if two people are meant to be together, they will find a way to make it work.
Kriti and Pulkit's love story is a beautiful example of how love can conquer all, and we wish them all the happiness in the world as they continue their journey together.
I hope you enjoyed reading Kriti Kharbanda & Pulkit Samrat Love Story. What are your comments on Kriti Kharbanda's Love Story?