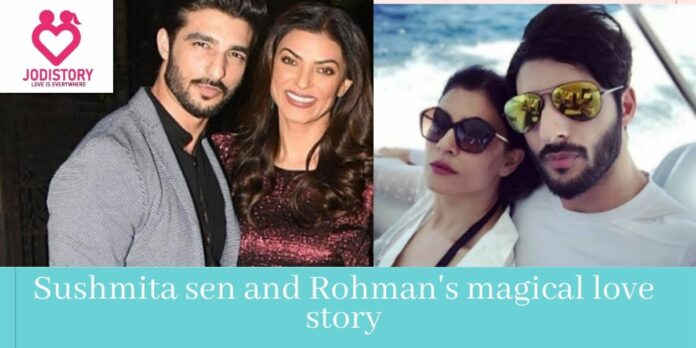 Sushmita Sen, the gorgeous and talented lady is an Indian actress and model. She is the first Indian who won the Miss Universe competition at the age of 18. In 1994 Sen had been crowned Femina Miss India and she also won the Miss Universe competition in the same year. She was born on November 19, 1975, in Hyderabad. Sushmita Sen is a strong and bold lady and has achieved everything in life on her own. By the way, we all know about her inspiring life story. But her love story is equally inspiring. Hence, let us just now dive deep into Sushmita Sen & Rohman's love story.
Although, Sushmita Sen has many link-ups and has been quite unfortunate in her love life. But she had not given up. Her bold and strong attitude has fetched her a great and loving boyfriend Rohman.
Rohman is an Indian Freelance Fashion model, born on January 4 1991 in an Islamic family. The love story of Sushmita Sen and Rohman is inspirational as their love knew no boundaries of age or religion. Although Sushmita is 15 years older than Rohman and both belong to a different caste. They still fought all odds to be together.
Must-Read Love Stories-
How Sushmita sen and Rohman met.
They have always shared their love on Instagram and have not hidden their relationship. Their Instagram is filled with all of their lovely pics, and they just look perfect with each other. But the beginning was not that easy.
Rohman has DM'ed Sushmita Sen and Sushmita was someone who never replies to her DM's. Mut she has mistakenly opened Rohman's DM and replied to him. Rohman could not believe this and was in seventh heaven. He was so much happy that he kept on jumping from one room to the other after Sushmita replied to him.
She later got to know him slowly and after they met. Rohman offered her to come and see him play football, but instead, Sen asked for coffee. And after their first date, Sushmita felt like she has known him for her entire life, and this is when everything started.
When did Sushmita Sen and Rohman get public attention?
The love story of Sushmita and Rohman came to the public's attention after Sushmita's Instagram post of a pic of her and Rohman in the gym together. She still keeps on posting such workout pics with Rohman and the pics are worth a look.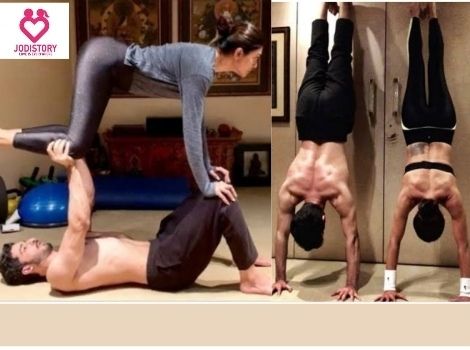 Just look how graceful and fit they look, aren't they just perfect for each other. Even their fans went crazy after seeing them together, and have showered them with love and best wishes. With lots of best wishes also came lots of rumors about them being tying knots with each other.
But the rumors have not affected the couple and they continued with their magical love. They even visited the Taj Mahal (which is the sign of love) and kept going on tours.
Sushmita sen and Rohman's beautiful family bond
The magic is not just about the beautiful bond of the couple, but also about the bond of their entire family. Just like the couple bonded well and look adorable together, Sushmita's daughters and Rohman also share a great bond too. Rohman even considers himself as their friend.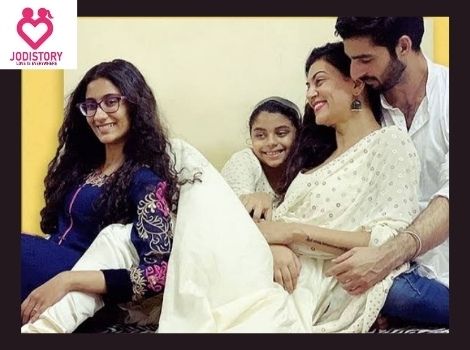 The couple is not just winning the hearts of millions with their cute and gorgeous pics but their family pics are just bliss to the eyes of their fans. Also, the pictures prove how happy Sushmita Sen's whole family is after Rohman came into her life.
Sushmita sen and Rohman's expected marriage rumors.
The adorable family pics have just made Sushmita Sen fans go head over heels. These pictures are proof that they are not just close to each other but also to each other's family. And have paved paths for more marriage rumors of the couple to get viral.
But Rohman has put an end to all such rumors by answering fans' questions regarding marriage. He answered by saying that they are pretty close and already feels like family and they have no such plan to get married.
Must read
Their Instagram uploads have always entertained their fans, although their decision to not get married had disappointed the fans.
They have never failed to impress the fans with their adorable pictures and have always amazed them. We hope they get lucky and stay this happy forever and keep impressing the fans with their Instagram posts.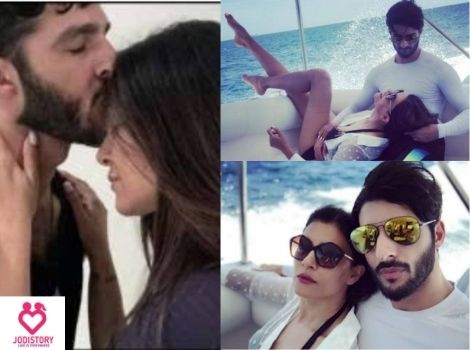 They were already destined to meet, and hence, their love story feels magical. From replying to dm by mistake to falling for each other over one coffee date and then sharing a great bond with each other's family. Their love story seems fully magical.
Conclusion
So, we can conclude that their love story is inspirational, magical, and super adorable. And we hope they keep on posting such magical and adorable pictures and keep their fans updating about their love life. We also hope that they stay this happy forever. Sushmita Sen & Rohman's love story inspired you or not? Let me know your thought in the comment box.