Can you guess an adorable couple, with spectacularly splendid chemistry and personalities that are poles apart? The man whose personality lights up the entire surroundings with his over-enthusiastic behavior. And the woman whose calm appearance and heartwarming smile, with a sensual dimple lights up the hearts of people. So, to end your arousing curiosity, the answer is Deepika Padukone and Ranveer Singh. Deepveer is one of the most enchanting couples of Bollywood, but very few know about their eventful journey of love. Ranveer and Deepika love story is more beautiful than the lovely couple.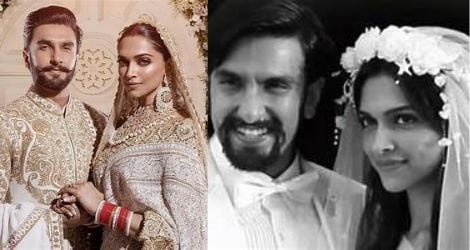 Hence, scroll down to experience the most charming love story of the decade.
Must read the following love stories:
Ranveer and Deepika love story began at Macau.
Ranveer Singh's first meeting with Deepika was no less than "Love at first sight." He saw her at an award function in Macau.
"I went flat," Ranveer said when he saw her dressed in a stunning silver dress.
Next, they met at Yashraj studio when Ranveer started flirting with her, though; he was dating somebody else at that point of time. However, Deepika found it amusing. She also claimed that Ranveer was not her type.
When Ranveer shared the screen with Deepika for the first time
Their electrifying chemistry was first captured by Sanjay Leela Bhansali in the film," Goliyon Ki Rasleela – Ramleela."
While the film was going on, the couple was seen together a lot of time and hence, rumours started circulating. The audience was particularly enthralled by the sizzling chemistry of the duo.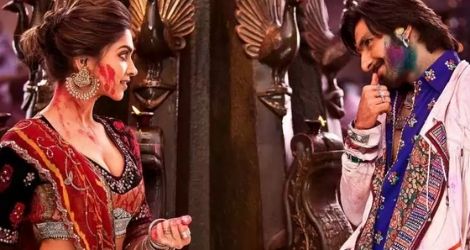 Visits to sets Ranveer-Deepika Relationships
The news spread like fire when Ranveer first visited Deepika on the sets of Happy New Year in 2013. Next, he was also spotted on the sets of Piku and Chennai Express.
Interestingly, when Deepika was shooting for The Return Of Xender Cage, the director of the film stated that Deepika's boyfriend Ranveer had paid her a visit on the sets.
Deepika did not lag behind in paying visits to her rumoured boyfriend back then, as she was spotted on the sets of Dil Dhadakne Do.
Ranveer proposed Deepika at the IIFA
In 2015, there was a proposal moment that stole the heart of millions. When Ranveer Singh sank to his knees with a large stuffy red heart in his hand and recited a shayari. However, some lines in the shayari were also contributed by actor Arjun Kapoor. Ranveer's accomplice who kept on playing the role of matchmaker throughout the event. It went like this:
"Subah Subah tumhari yaadon se mera chehra roshan hota h,
(Arjun ) Kyunki baba har motion se juda ek emotion hota h."
Much to the delight of the audience, the sizzling chemistry between the couple, kept their attention captured.
Despite such moments, there was no official announcement and the couple kept their affair private.
When Ranveer and Deepika sang praises for each other
Courtesy of the director Sanjay Leela Bhansali, who had let the audience witness the adorable couple on the screen not just once, but twice; one being in Bajirao Mastani and the other being Padmaavat.
Soon after the release of Bajirao Mastani, which had set the screens on fire, Ranveer shared his joy of working with Deepika for the second time. He can trust, connect and surrender to her immensely. He credited Deepika to be an incredible performer.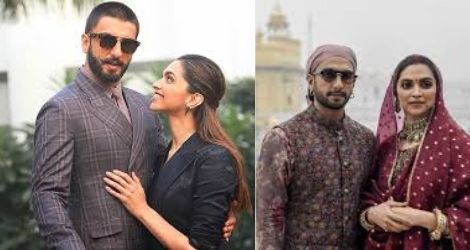 Shortly after Padmaavat's release, Deepika spoke of her equation with Ranveer. She feels comfortable in his presence and their conversation can range from childlike to intellectual in a blink of an eye.
"When we're with each other, we don't need anything or anyone else. We're comfortable in each other's presence. Sometimes it's an intelligent conversation, sometimes just silence, sometimes there's a childlike innocence. We keep each other grounded. We are good in that sense."
Social Media snared by the couple
The rumoured couple started commenting on each other pictures. Hence, their PDA on social media started to make headlines. When Ranveer would drop heart emojis on Deepika's post, Deepika would revert back with fire emoticons on Ranveer's post.
As time passed, the couple grew more candid and less shy from the media. Their public appearances became more frequent than before and the photos went viral, capturing the entire social media.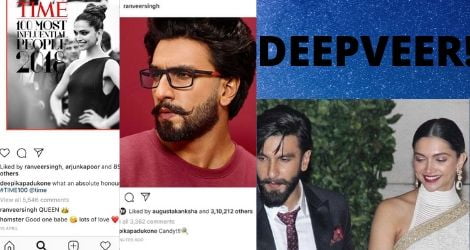 Hints towards Wedding
Later, the couple also started dropping hints of their upcoming marriage in Koffee with Karan.
When Deepika accompanied by Alia Bhatt, appeared in the show; Karan questioned that who amongst you two will get married first?
All eyes were on Deepika and later she confirmed it too.
In the same show, when Ranveer entered with Akshay Kumar, the former got candid and asked Akshay to get a suit tailored for himself (Aap suit silwa lo)
At that time, who knew the speculations would turn to reality this soon!
Ranveer and Deepika announce their Wedding Date
On October 21st, the couple created a sensation amongst the public, when they made a joint announcement of their wedding date via social media. Their Instagram caption stated –
With the blessings of our families, gives us immense joy in sharing that our wedding is set to take place on the 14th and 15th of November, 2018.
We thank you for all the love you have showered upon us over the years and seek your blessings as we embark on this incredible journey of love, loyalty, friendship and togetherness.
Lots of love,
Deepika and Ranveer."
Deepika and Ranveer's Wedding
The pious ceremony was held at Lake Combo, Italy. The couple hosted two wedding ceremonies, Konkani and Sindhi, which highlighted their immense faith towards their culture, traditions and their family as well.
On Nov 28, a grand wedding reception was hosted for the Bollywood family.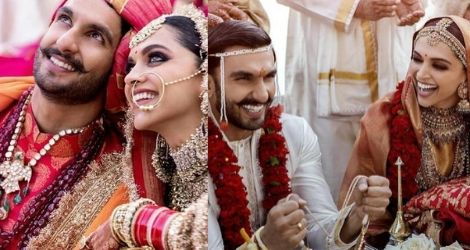 Hope you guys loved this tantalizing tale of Opposite's Attract Ranveer and Deepika love story.