Do you believe in love at first sight? Has it ever happened to you? Well you may believe in this or not but there is a couple who certainly believes in it. Yes, we are talking about the popular Bollywood couple- Shilpa Shetty and Raj Kundra love story.
Raj Kundra First Wife Kavita Kundra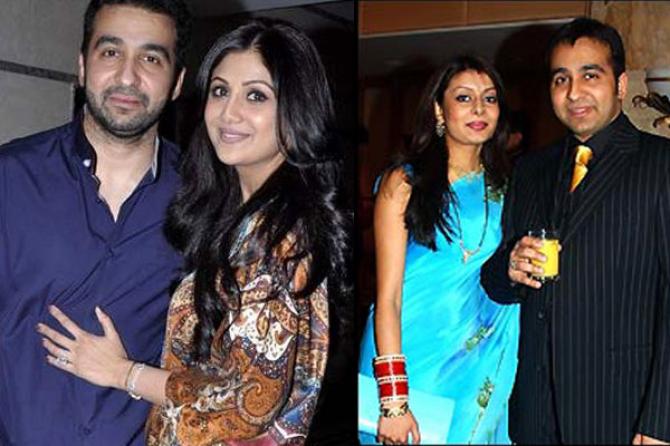 Raj Kundra first married with Kavita Kundra. Raj Kundra first wife Kavita stay with him for 3 years.
Share Your Love Story
Shilpa Shetty is a well known Bollywood star, and Raj Kundra is a London based business man. So how did they meet? Raj was his business acquaintance, whom she had met during a business meeting, and Raj was helping her with the promotion of her perfume brand.
Maybe the magic perfume played it's charm and the young couple instantly clicked. It was love at first sight. They were instantly attracted to each other. Although they had denied this fact initially, but as time passed by this couple began to grow closer and began to spend more and more time together.
They enjoyed each other's company. Even before they could know, they were in love. Shilpa casually dropped the bomb when she declared in an interview that she was dating someone, and she was hoping that he turns out to be "THE ONE". Although she was careful enough not to reveal his name, but everyone knew that she was talking about Raj.
Read More : When Bollywood meets Cricket : Love Story Of Virat And Anuskha
But like every love story, this couple had to cross a lot of hurdles to see their union. Raj was already married when he met Shilpa. On revelation of Raj and Shilpa's relationship, Shilpa was wrongly accused by Raj's former wife, Kavita, of allegedly damaging her relationship with her husband.
She said that because of Shilpa, Raj had left her and her new born daughter. But this couple stood by each other and proved Kavita's alligations to be false. Raj clarified that his marriage had already come to an end. Kavita had broken off the marriage and left Raj about 12 months earlier.
Read More : Love and it's Challenges: Love Story of Shikhar Dhawan and Ayesha Mukherjee
Finally the day came, November 22nd, 2009, which this couple was tied together in the holy bond of matrimony. Their immense love for each other finally got a name. It was a BIG FAT INDIAN WEDDING in true sense. And this is when their true journey actually began. This couple has been blessed by a baby boy- Viaan Raj Kundra.
This couple has had love at first sight, has faced controversies, but in the end they had a beautiful marriage. And that is what matters, their desire to stick together against all the odds, work on their relationships to make it work and give time to each other. Shilpa is fond of Raj as much as he admires her.
They are each others support. Having such a supportive and encouraging husband, what more can a woman ask for? Raj is a true gentleman and a family guy, as Shilpa describes him. She says that Raj is her hero. And maybe not all heroes wear a cape.