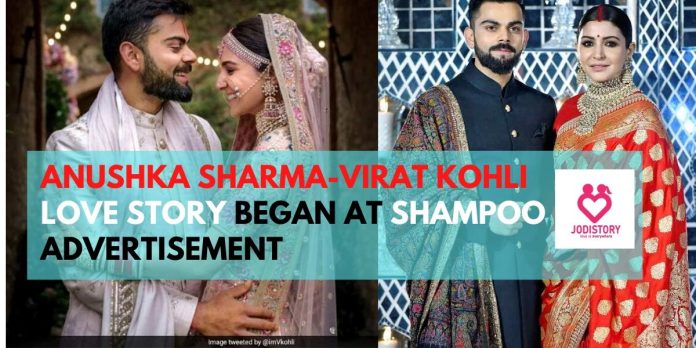 The title reveals it all, doesn't it? Yes you are right, we are talking about the hottest couple of all times, VIRAT KOHLI and ANUSHKA SHARMA. Anushka Sharma is recognized as one of the finest actresses in Bollywood. And Virat is popular for his outstanding performance on the cricket ground. So let's find out Virat Kohli & Anushka Sharma love Story.
T.V advertisement brought Ansushka-Virat close
Virat and Anushka first met each other on the set of a television commercial in the year 2013. The couple immediately hit it off and was often spotted alongside each other.
Must-Read Blog
In 2014 Virat-Anushka spotted together many times after making shampoo advertisement together.
Rumors began to flow, of them dating. Soon the couple came forward and accepted what they had in their hearts in front of the media.
Virat Kohli proposed Anushka Sharma on cricket ground
Although their acceptance had interesting way. After achieving a milestone in a match against Sri Lanka in November 2014.
Virat blew a flying kiss towards Anushka who was sitting among the spectators. This was the clear declaration of his love towards her.
Later that months Virat and Anushka confesses their love and said that, whatever was going on in between them was all open, they had nothing to hide.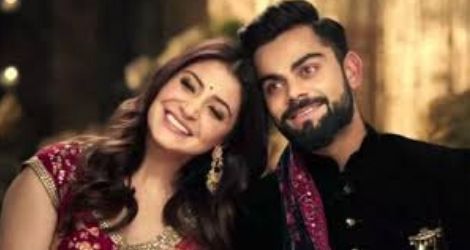 In 2015 the happy couple went to a trip of South Africa. Everything was like fairytale in life of Anushka Sharma.
In fact, Virat kohli went to London to meet Anushka. When she was busy in shooting of a movie "Ai Dil Hai Mushkil". Is not it sounds so romantic?
Although the couple was having a great time and was heading strong, it had to face many challenges and moments where there parted ways.
Anushka & Virat Kohli breakup
2016 was stressed year for the couple. Suddenly they unfollowed each other on the instagram.
They had their ups and downs, which are a part of a typical relationship. They landed on breakup. And shocked the fans.
Rumour speaks that Virat wanted to settle down with Anushka and work on their relationship. But Anushka wanted to stay focused on his work, because of which they split.
Their breakup was not received good by their fans. But this didn't last long. They were soon together and when questioned regarding this.
Anushka Sharm-Virat Kohli patchup
The pair said that they took some time off the relationship to figure out their differences.
Since then this couple has been together. They really adore each other and understand the importance of their presence in their partner's life.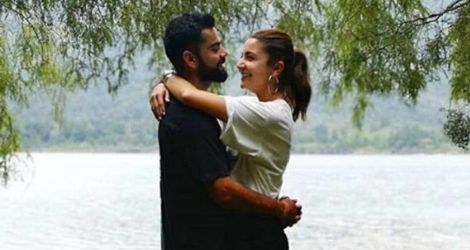 Their love for each other is so pure and deep that they can face all Their problems when they have each other's support.
Their relationship may have been a roller coaster in the beginning but it is stable now, and moving in a positive direction.
Anushka Sharma & Virat Kohli marriage
The happy couple married in 2017 very secretly in Italy. After many rumors, breakup and patchup. Anushka sharma and Virat Kohli finally decided to settle down.
They married in the presence of some selected family members and relatives. So this was the Virat Kohli & Anushka Sharma love Story.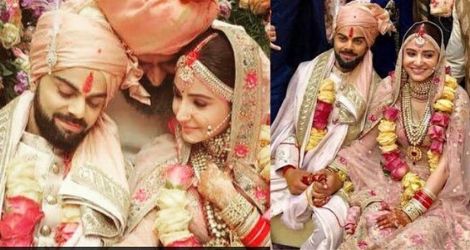 Anushka Sharma Karwa Chauth
Together Anushka Sharma and Virat Kohli shared photos from their Karwa Chauth celebrations in 2019 and disclosed that they fasted together for the day. "Those who fast laugh together," Virat Kohli tweeted beside a photo of himself and his wife Anushka Sharma.
Virat Kohli & Anushka Sharma daughter
The couple was blessed with a baby girl on January 11, 2021. They named her Vamika. Although they did not show the face of daughter Vamika. Fans are waiting.
Lockdown dairies of Virat Kohli & Anushka Sharma
Anushka Sharma and Virat Kohli kept their fans updated on their quarantine life this year by tweeting bits from their quarantine diaries. Which included hair styling, Monopoly games, and watching the Anushka-produced web series Patal Lok. The beautiful and lovely couple gives relationship goals to the young generation and helps them to know what real love is. Congrats to Anushka and Virat.