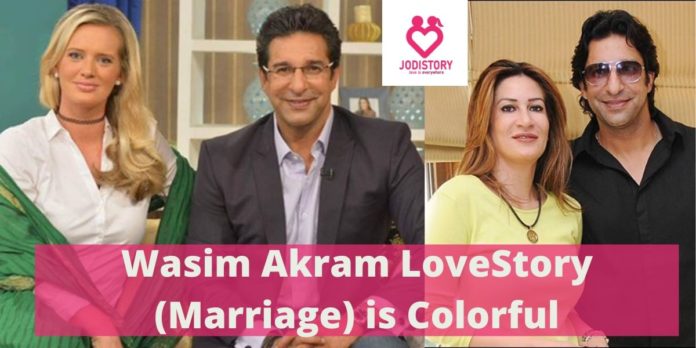 Well, Wasim Akram needs no introduction. He is one of the perfect and finest cricketer in the world. His popularity and fans are worldwide. The Pakistani cricketer, Wasim Akram made many records in bowling. Wasim is quite rightfully one of the most talented bowlers with great skill of the reverse swing bowling. Well, you might be knowing it all but are aware of his love life? Be it off-field or on-field, he is known for his soft and affable persona. We are here to have look at Wasim Akram LoveStory. Akram has been wedded not once but twice, with his first wedding ending due to the tragic death of his loving wife.
Are you excited to know all? If yes then stay with us and make your time memorable. Know how he fell in love with Shaniera Thompson how they met? When they married? Scroll down to have a look at Wasim Akram LoveStory.
Wasim Akram First Love
How Wasim met Huma?
Wasim firstly got married in 1995 to psychologist Huma Mufti in Lahore Pakistan. Huma mufti was working as the Pakistani team's psychological consultant from the year 1991 to 1994. And Wasim happened to meet her first time. Wasim adds that Huma was a great source of inspiration for him. The pair then been spotted together and decided to extend the friendship to a lifetime.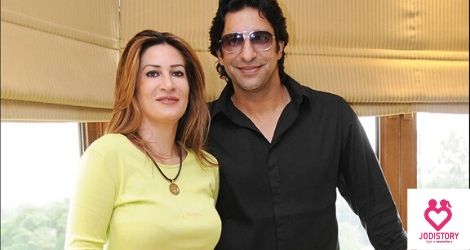 Must-Read love Story
Huma and Wasim Marriage
Huma and Wasim Akram's married with a typical Islamic nikaah in Lahore, in 1995. The duo was blessed with two sons, Tahmoor and Akbar. Both would often be seen together at social gatherings and public events. And they were both happily married but their togetherness ends in the year 2009.
Huma's sudden Heart Attack
In the year 2009, Huma was sick and having a high fever. She was then taken on an air ambulance. an ambulance was scheduled to fly from Lahore Pakistan to Singapore. Accidentally, Huma had a heart attack in Chennai as aircraft was there for refueling. She was taken to hospital in Chennai and in that hospital she breathed last time on Oct 25, 2009. Akram was shivered by this.
After the loss of his first wife, Wasim Akram was in a relationship with several women. But Wasim denied all these assertions and one priority was the welfare and future of his children.
Finding Forever love, Shaniera Thompson
Akram withdrew from international and Pakistan cricket in 2003. He then took up the role of a cricket coach and commentator. following his work he was having many tours, and in one of his tours to Australia Melbourne, he meets Shaniera Thompson, a public relations consultant.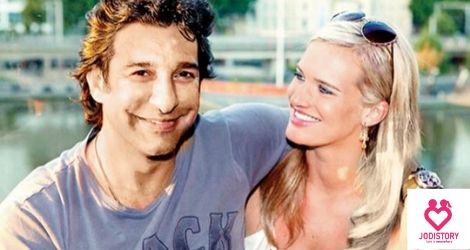 It is also said that they both met at a party, and fall for each other right away. Since then, Wasim was in touch with Shaniera. He usually meets her whenever he toured Australia. After some time, Wasim realized that he is in true love and he could connect with Thompson. But this was a quiet connection, and the media was unaware of Wasim Akram's second marriage to Shaniera Thompson.
Wasim's Proposal
After about two years of lovemaking, Wasim proposed to Shaniera in the year 2013. He gets down on his knees at a hotel lounge. Thompson had was delighted by his proposal and accepted it. After few days Akram with her parent's permission who gladly said 'yes.'
Their Engagement & Marriage
They both got engaged in July 2013, and the two decided to tie a knot next month. Shaniera Thompson and Wasim Akram's marriage was a close Islamic wedding in Lahore before which she espoused Islam and converted to it.
Must-Read Love Tips
In a talk show later, Akram shares that Shaniera had taken charge of being the mom to his two children right away. He also candidly shared that she is learning Urdu, and has started picking up the language. In 2014, They both are also blessed with a baby daughter in Melbourne, named as Aiyla.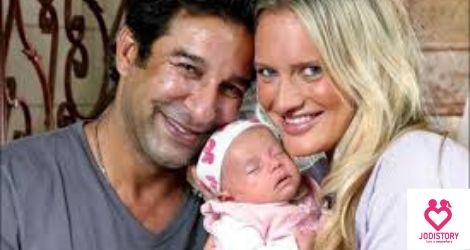 Conclusion
Wasim Akram LoveStory is as awesome as he is. His love story is full of adventure, togetherness, and romance. After losing his first wife, Wasim was very lucky to get his True Love. We wish Wasim Akram and Shaniera Thompson all the very best for the coming years. Hope you all loved it. Comment down your views.