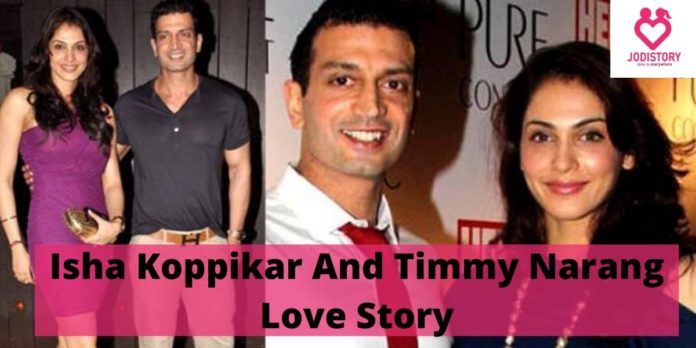 Isha Koppikar's debut film was the Chandralekha a Telugu in the year 1998. Well, she is generally best-remembered as item number, Khallas from 1999's Company. Koppikar dance made her so famous people starts calling her as Khallas Girl ever since. With the image of the "item girl,"  Isha has been highlighted in a number of successful films. Well, are you aware of her Love Life? How she married?. Today we are here to discuss Isha Koppikar And Timmy Narang Love Story. So are you excited to know all about it? If yes then don't go anywhere. We are here to make your time memorable.
In the year 2009, Isha married Timmy Narang. After Preity Zinta advocacy Isha thought a romantic twist to their affiliation. Scroll down to know more.
How they met?
Isha Koppikar met Timmy by luck. They both are fitness freak and had their workout session at the same place. In one of their workout schedule, they met each other for the first time. They met directly and exchanged numbers. Though the pair didn't meet a lot. Both became attracted to each other over their phones.
must read Love story of –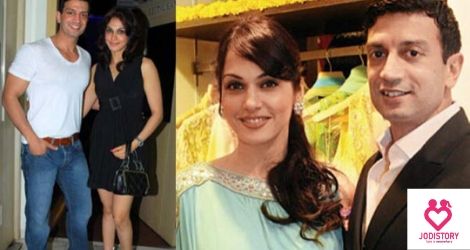 In Isha Koppikar and Timmy's relationship, the main turning point was Preity Zinta's meeting. As Preity said Isha she knew a good person who would be best for her. And the person was none other than Timmy Narang himself. And then Timmy and Isha realized that they may be more than just good friends.
How Friends became Lovers?
It is really hard for people who friends to become lovers. So how they Isha and Timmy became lovers? let's have a look.
Isha and Narang were feeling shy and a type of clumsiness was between them but it was, lot of fun. On the first date, Koppikar thought that Timmy may not be coming so she asked her friends for the party. But Timmy called her, and she came there with her 20 friends on the date.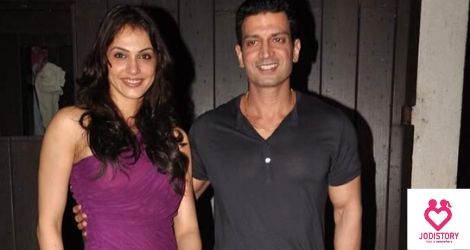 She remembers it:
"I never just got a call from him so I made plans with my colleagues. And when he eventually called, my date landed up being with 20 of my friends! In a situation like this, one would have lost his cool, but he was more than glad to spend the evening with my friends. He blended completely with everyone!"
Timmy Narang had many other surprises planned for Isha. One such surprise was in the US on Valentine's day.Isha was seeking a hospitality course in America and was living there alone. And then Timmy gave her an emotional surprise.
Their Marriage
Isha and Timmy Narang started dating in 2008. And then, Isha Kopikkar and Timmy opted for a normal Mumbai wedding on November 29, 2009. The Pair then had a reception for their close friends. Both the wedding and lavish reception saw the duo dressed in their best.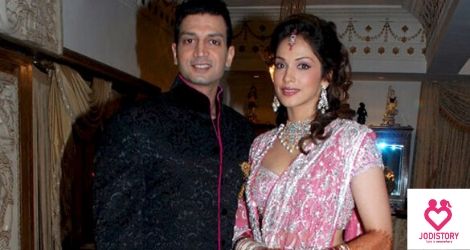 Isha was looking stunning in a pink lehenga designed by Neeta Lula. Timmy was decked up with a sharp black sherwani. Isha on her proposal adds that:
"He(Timmy) got down on his knees and proposes me for marriage. Coming from a guy who lives in a Mr Bean, Mickey Mouse world, it was so romantic. For him, candles and flowers is not a romantic setting, Disneyland is!"
Isha and Timmy Children
Isha and Timmy Narang gave birth to a little cute angel in 2014 whom they both named Rianna. Both give each other a lot of space to grow as individuals.
must read Love story of –
They both knew that their work is going to take them to many places but geography will never affect their bond.
Conclusion
Isha Koppikar And Timmy Narang Love Story is just like a Bollywood film script. Their journey from meeting in Gym to becoming friends and then life partner is mesmerizing. Their love story is full of happiness and surprises. We wish Isha Koppikar And Timmy Narang very best for coming year. Comment down your views.