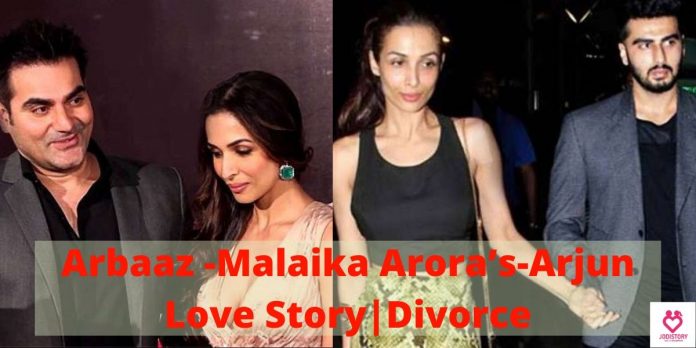 Bollywood celebrity love story is full of fascinating Dates, parties, and controversy. Some show their love Straight away while some pair always hide to the surrounding, We are here to have a discussion on the Love Life of much popular star of Bollywood. Yes, we are talking about Arbaaz -Malaika Arora's-Arjun love story and divorce. They both have been in the news recently. Are You all excited to know more about them? So don't go anywhere Scroll down to know the bewitching and cute love story of Malaika and Arbaaz.
Also, Know her new relationship after divorce. There is no doubt that Malaika Arora and Arjun Kapoor are the fittest couples of Bollywood. They are found flirting each other many times. As they are Bollywood's most-loved couples everyone is dying to Know cutest things about their relationship.
Arbaaz & Malaika Arora 1st Coffee Date
Eager to know how they met?
Both Arbaaz and Malaika were not too admired before they were into Dabangg and production.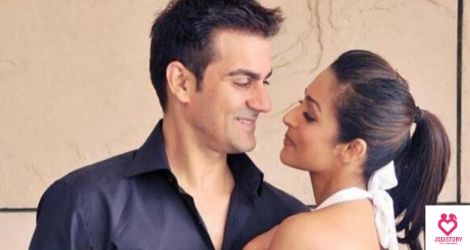 Mostly the first date for most pairs is a coffee date. In 1993, when Malaika and Arbaaz were asked for a bold commercial advertisement shoot for a coffee brand, Mr. Coffee.
must read love story of –
And it was the first time they fall for each other.
Before the Coffee Ad, they were private about their Love life and it was only after the movie production they were out in public.
How Love story of Arbaaz and Malaika began?
As discussed earlier Malaika on a Coffee date: "I met Arbaaz for the very first time when I was modeling for the MR coffee ad when I was 18 . At the end of the shoot, both of us were fully in love with each other."
Soon both were found dating each other. And their relationship was a far more strong affair for five years and wind up into a marriage.
Recollecting those days, Malaika Arora said:
"We both were in love at the same time. Though,I was the only one who said that we sholud be married. khan did not propose to me."
Malaika Arora and Arbaaz Khan Wedding
Arbaaz and Malaika come from two different casts, which lead to a dilemma in which culture to select to celebrate their wedding.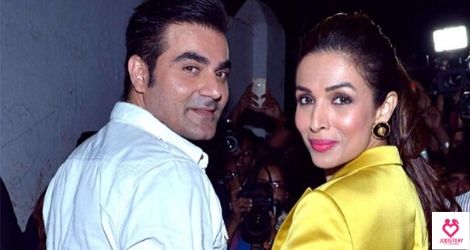 What they did was a bit different and interesting.
On 12 Dec 1998, after being in a relationship for five years. In the morning Arbaaz and Malaika tie a knot in front of family and friends in a church. Followed by a nikah in the evening, and a grand reception at night.
Although the wedding events were lavish, the invitation was kept pity short as they are very private people.
In the year 2002, Malaika and Arbaaz gave birth to a baby boy, Arhaan.
The third person in the life of Arbaaz and Malaika
Every love story is about trust. Somewhere between when Malaika Arora was linking to Arjun Kapoor son of Boney Kapoor. Arjun was previously dating Malaika's sister in law Arpita Khan.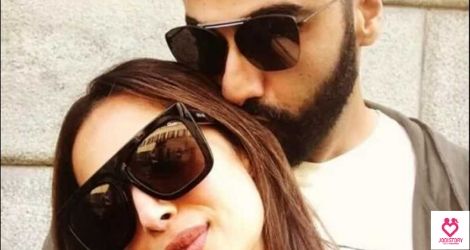 On this, she publicly said, "Arjun Kapoor is someone I have known for a long time. He's a good friend of mine. But, people misunderstand, then an awkwardness grows into the relationship."
Divorce of Malaika and Arbaaz
According to reports, both have applied for divorce despite.
Malaika Arora is still seen to be dating Arjun. But she wants the custody of her son.
Must read Love Story of-
Arbaaz to then also broke his silence with thoughts.
The pair officially got divorced on the 11th of May 2017 with mutual agreement.

Now Arjun And Malaika Arora are Dating each other
After separation of Arbaaz and Malaika, Arjun Kapoor was seen many times with Malaika. He also visits Malaika's place late at night.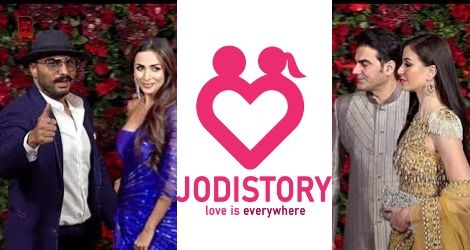 Recently both appeared on India's Got Talent show. Well, Malaika Arora is a judge on the show and Arjun was there to promote his upcoming film, Namaste England.
Both were spotted in Italy to celebrate Malaika's birthday.
After many controversies on the day of Arjun's birthday, the couple made their relationship Official.
I hope you all loved the Arbaaz -Malaika Arora's-Arjun love story.