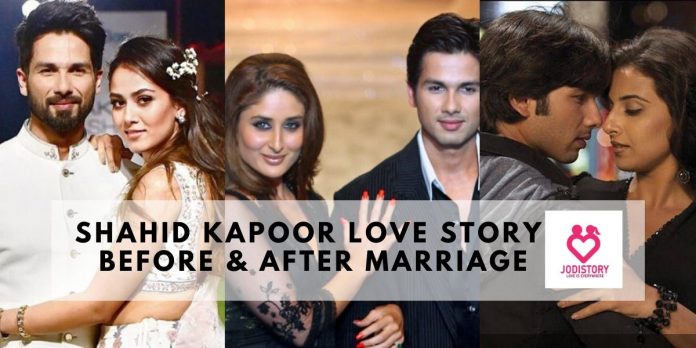 Shahid Kapoor,the magnectic hunk, is an Indian actor who is adored and loved by each and every women! To your surprise, he is also known as Shahid Khattar. Shahid Kapoor is favourite among girls. He had many romantic affairs, breakup, patchup. But finally he has settled in personal life. So today we will read Shahid Kapoor love story.
Shahid made his debut by grabbing the leading role in the romantic comedy Ishq Vishk,next to Amrita Rao.
This proficient and adroit actor has been the recipient of three Filmfare Awards.
He has acted in most of the well known films such as, Jab We met, Kaminey, Udta Punjab, Haider, Padmaavat and many more!
Shahid Kapoor dating with many heroines
As personable as he is, he is allegedly reported to have dated many beautiful ladies in his past years.
Amrita Rao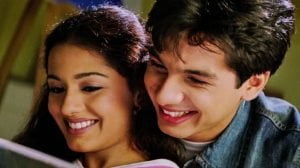 His first co-star, during the film Ishq-Vishk, Amrita Rao, was truly rumoured to have been dating Shahid.
Well it could be fake, but the cute bonding on-screen added more fuel to the rumour.
Hrishitaa Bhatt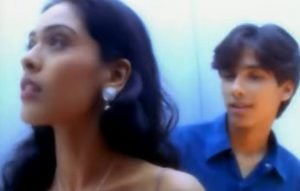 Aankhon me tera hee chehra? ,remember this music video?
Hrishitaa and Shahid were starred in this album, and since then, even before stepping in the Bollwood film industry, both of them had been dating.
Sania Mirza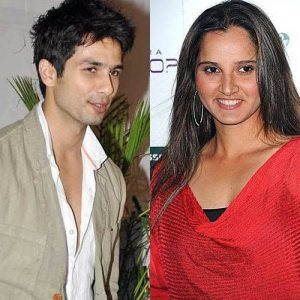 It was said that Bollywood did meet Cricket when Shahid was rumoured to be dating Sania.
Also Read: Sonam Kapoor – Knot tied soon!
They both had been spending too much time together back then, but Sania soon married Shoaib Malik, and the rumours were dissolved.
Vidya Balan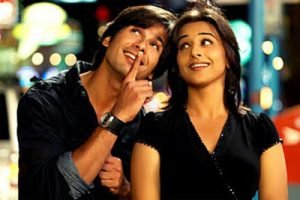 On the sets of Kismat Konnection, Shahid and Vidya seemed to have a strong and a cozy bonding.
For many months, they were the talk of the town, but none of them ever claimed the rumours to be true.
Priyanka Chopra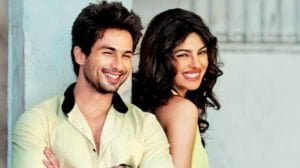 On the sets of Kaminey and an episode on Koffee with Karan, it can be vividly seen that these two surely had something going around.
Did you know, Shahid was the one who opened the door of Priyanka's apartment early in the morning during an Income Tax raid?
Well, actions speak louder than words!
Sonakshi Sinha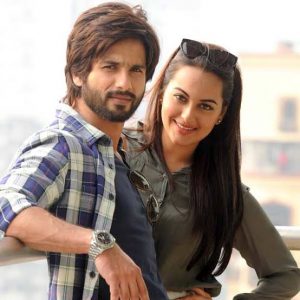 After the success of R Rajkumar, Sonakshi and Shahid still were very friendly.
They were said to be dating when he celebrated her birthday with a long drive after she finished partying with friends.
All of y'all know about Shahid dating the gorgeous Bebo- Kareena Kapoor.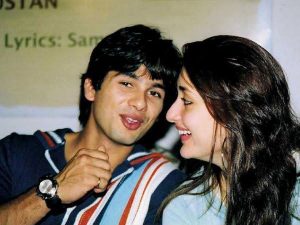 They had been dating for almost 5 years! Well, the queen surely loved Shahid and was head over heels for him but..
Apparently Kareena always admitted to have a secret crush on Saif Ali Khan and while shooting for Tashan the two hit it off and spent a great deal of time together.
Apart from this, they both even had different lifestyles and personalities which caused the breakup.
While Kareena married Saif and has a son Taimur, Shahid opted for an arrange marriage with Mira Rajput.
Apart from these, it has reported that Shahid had also been dating Bipasha Basu, Nargis Fakhri and Anushka Sharma.
Shahid Kapoor marriage with Mira Rajput
Mira Rajput was an English Honors student at Delhi's Lady Sriram College, when she was approached for her hand in marriage with Shahid Kapoor.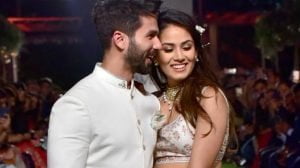 Shahid back then had decided to marry a non-actor, so as to reduce complications and lead a simple common life.
On several meetings, Shahid and Mira bonded real quick, but Mira was a bit unsure about this dazzling man, due to the fact that there was an age difference of 12 years!
But as smart as he is, he sorted out the doubts of Mira, and soon Mira was totally fine about marrying him.
"Mira and I communicate very well. That's one of the strongest qualities about us. They always say, 'Be with someone who helps you become a better person.' She makes me want to be a better person. And that shows that she is a really good person."
Shahid wanted to maintain this commitment to Mira a secret, but the paparazzi always found a way to catch hold of what had been cooking.
They soon hif it off and got married on 7 July, 2015.
We are very happy. Our daughter-in-law is very beautiful. It is a celebration time for our family," said the proud father.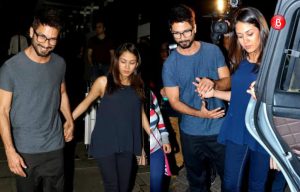 On 26 August 2016, Shahid broke the news of becoming a father to a cute baby girl.
They named their daughter Misha – (MI)ra of Mira and (SHA)hid of Shahid, which is indeed adorable.
Isn't it?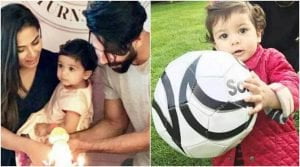 We can surely state that Shahid is a complete family man, as he didn't allow the media to capture even the slightest glimpse of his daughter.
He was very protective of his daughter as he wanted Misha to to enjoy life like a normal child.
I am in a very happy space. It's a new beginning. Everything changes after marriage. You become a man. You feel responsible. When you are on your own, you feel, "It's all good. Life's going on. – says Shahid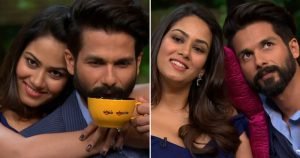 As for Mira, she's very lucky to have a husband like Shahid who loves her so so much!
Alos Read:
Well Mira,we sure are jealous!
Well though arranged, this marriage and this knot was surely made in heaven!
Their understanding, love and care for each other makes us believe that Love can be shared with anyone, unconditionally. How adorable Shahid Kapoor love story is