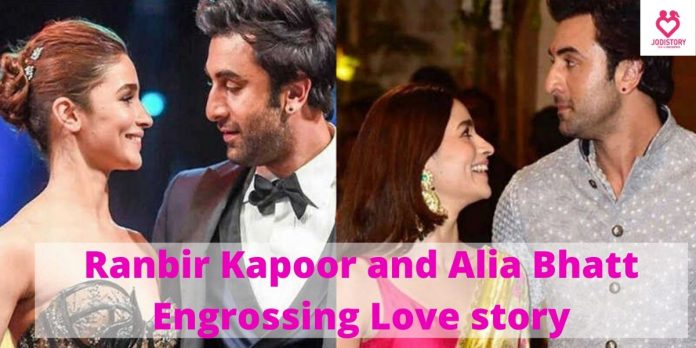 Ranbir Kapoor and Alia Bhatt, two big names of Bollywood. Alia Bhatt famous for her cuteness is in the limelight nowadays. According to reports Alia has been crushing on Ranbir Kapoor the Saawariya! boys since her teenage. This new Bollywood couple of romance can be seen on social media. Ranbir Alia made their relationship official also. And there are rumors about their marriage. Are you excited to listen about their relationship in detail? How Ranbir Kapoor and Alia Bhatt flavored, Love story started? Join us to all this, scroll down to make your time pleasurable.
How Ranbir Kapoor and Alia Bhatt Met?
Their cute love chemistry began back on Koffee With Karan in 2014. The actress Alia was also seen saying on Koffee couch,
"I remember the first time I spoke to Ranbir. You (Karan Johar) called him up when Rockstar just released and you said, 'Here, talk to Ranbir."
"Tell him how much you love him'. And I spoke so much rubbish. I was just talking non-stop, and he was like, 'Yeah, that's very nice, Alia'."
must read Love story of –
Though it was just the beginning of a cute love story. After some time both begin spending hours together.
Alia also went in saying "Obviously, I have hung out with him after that,".
"I still think he is really adorable. And I still want to marry him,"
Alia in a romantic way exclaimed that everyone except Ranbir was aware of her plans to marry him.
Dating Rumours of Ranbir and Alia
After the interview, ample things have changed. Alia Bhatt never accepted dating Ranbir. Though they both here shooting together for the film Brahmastra.
In addition after some time, Alia Bhatt began sharing pictures on social media (Instagram) and giving pic credits to Ranbir.
Alia Bhatt and Ranbir Kapoor Spotted together
The couple was spotted flirty in many places. Though, both made their first appearance in May 2018. Both were seen joining Sonam Kapoor's marriage together.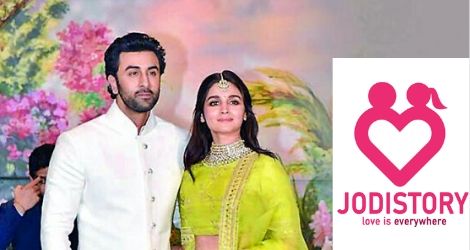 On the tweeter they tweeted-about #SonamKiShaadi. Alia and Ranbir together were looking stunning at Sonam's wedding.
After that, the rumors of dating were high. But the Ranbir Kapoor GQ interview at the last of the same month confirmed it.
Alia Bhatt claims Ranbir Kapoor makes her feel different
According to reports Alia Bhatt, claims that Ranbir makes her feels a little different. Alia says that Ranbir gives her a high level of postivity.
According to her, Ranbir is an amazing and enthusiastic soul. There's so much that she gets to know and learn from him.
She also added that He is not just as an artist but also as a perfect human being. With little shyness, she said that she is in happy space both personally and professionally.
Alia Bhatt and Ranbir Kapoor Made it Official.
Ranbir while talking to an interview about the relationship,
"It's really new right now, and I don't want to overspeak. It needs time to breathe and it needs space. But as an actor, as a person, Alia is – what's the right word? – flowing right now."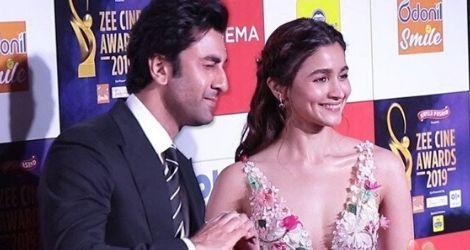 must read Love story of –
"When I see her work, when I see her act, even in life.How and what she gives is something that I'm aspiring to for me. It's new for both of us, so let it cook a bit," the actor had said at the time.
Alia Bhatt in Koffee With Karan
In Koffee With Karan show, in Oct 2018 where Alia Bhatt shared the couch with Ranbir's famous ex-girlfriend, Deepika Padukone.
Karan Johar was ready to hit some controversial questions. But Alia and Deepika showed maturity as an adult. Although, by this episode, all the things about Alia's relationship were clarified. And Alia Bhatt shared the news that she has been dating Ranbir Kapoor for almost a year.
Ranbir and Alia Bhatt to marry soon
Alia Bhatt and Ranbir Kapoor are now planning for a wedding, on December this year.
According to Rajeev Masand the film critic, the marriage might be held right after the release of their movie "Brahmastra".
The marriage preparation has begun and their family members are very excited about their wedding. Both Bhatts and Kapoors are asked for time to mark their presence and join the celebration.
So It was the end of the Ranbir Kapoor and Alia Bhatt flavored Love story. what are your views on their relationship? will both will be able to make it big? Comment down your views.