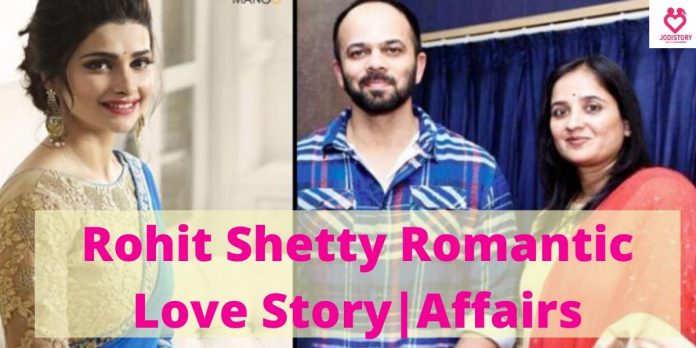 The Dashing and Bold Director of Bollywood is in the limelight nowadays. Yes, I am talking about one of the youngest director Rohit Shetty. Moreover, Rohit Shetty has made ample hit movies Chennai Express, Singham film series, Golmaal film series, Dilwale, etc. Below in this article, we will be covering Rohit Shetty the Film Director Love Story and Affairs.
Further, He is only the filmmaker who made movies with a complete package of comedy, action, with full entertainment. Scroll down to know the complete romantic and engrossing love story of Rohit Shetty. Below in this article, we will be covering all Affairs and Love Story of Rohit Shetty.
Explore with us about the Khatron k Khiladi host none other than Rohit Shetty. He has Lots of followers on Instagram over the world who loves him.
Rohit Shetty Early Life
Rohit was just 17 years old when he just started making movies. From the very beginning only, Rohit had a great passion for directing movies. This may be the reason for his success.
must read Love story of –
Rohit worked as an assistant director in film Phool Aur Kaante with Kuku Kohli featuring Ajay Devgan. Suhaag, Zulmi, Haqueeqat were also some films in which Rohit worked with Ajay Devgan.
At age of 29, his first debut movie was "Zameen" starring Ajay Devgan.
Then his movies were Sunday, Golmaal, Golmaal 3, All the Best: Fun Begins, Singham, Bol Bachchan, Chennai express. Among all these Golmaal 3, Singham was Blockbuster at the box office. And Chennai Express starring Deepika Padukone and Shah Rukh Khan was the highest grocer movie after Krrish 3 and Dhoom 3.
Rohit Shetty Love Life (Marriage)
Rohit is happily married to Maya Shetty since. His wedding took place on 27th May 2009 to Maya Rohit Shetty. It was a arrange marriage type.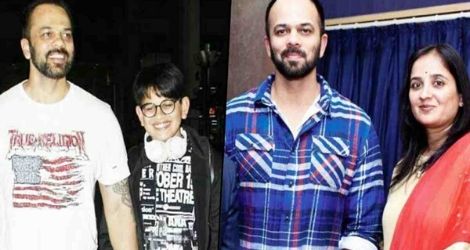 The cute pair have a beautiful and cute son named Ishaan Shetty.
According to reports, Rohit's love life is not going well. As everything was going smooth in his life. There's was news that he gets close to actress Prachi Desai during the shooting of Bol Bachchan.
Moreover, the rumor was also like that two of them even started living together. Well, after some time their relationship ceased and Shetty went back to his wife.
Rohit Shetty secretly dating Prachi Desai
A new and unknown love story is rumored in Bollywood. And it is between 'Bol Bachchan' director Rohit Shetty and upcoming star girl Prachi Desai. Prachi and Rohit were seen coming closer while making of 'Bol Bachchan'. And since then their relationship is becoming wide and strong.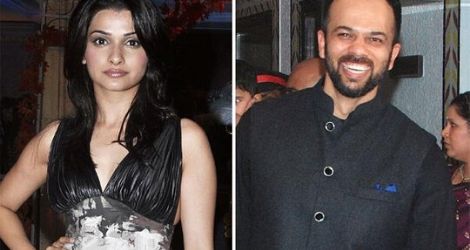 Much above then expectations, their bond is increasing day by day. According to some folks, they even started living together. Leaving behind his wife and children.
It all occurred on the set of 'Bol Bachchan'. After shooting, Rohit Shetty would spend time with Prachi.
must read Love story of –
During shooting in Jaipur, Rohit even took his actress for a romantic dinner.
Rohit Shetty and Prachi Desai Spending time together
After breaking up with Ekta Kapoor, Prachi chemistry with Rohit flourished. Prachi and Shetty started spending hours together off and on the set and their bond raised many eyebrows.
It is also believed that Rohit Shetty's married life is disturbed due to prachi arrival.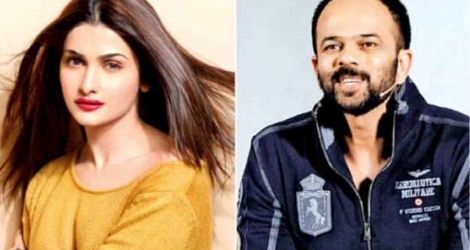 But according to Rohit, a problem with his wife is for many years. Prachi was taken into 'Bol Bachchan' as Genelia D'Souza stepped out.
Hope, You all liked Rohit Shetty the Film Director Love Story and Affairs.