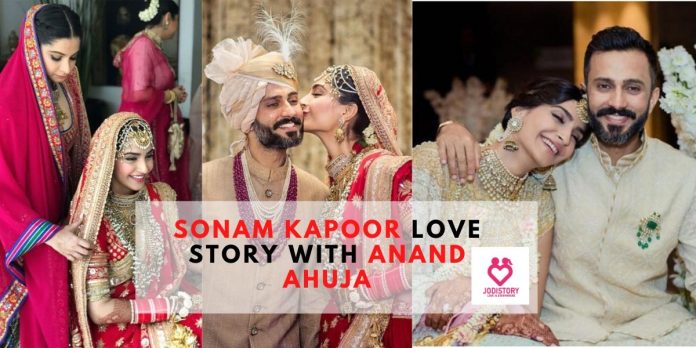 Sonam Kapoor, a well renowned actress, and daughter of Anil Kapoor is recognised, loved and adored by all. She is one of the highest paid actresses in Bollywood.She's undoubtedly a gorgeous woman,who has won several awards, including Filmfare and National FiLm Award. But in this blog you will read Sonam Kapoor love story.
When did Sonam meet Anand first time?
She received the National Film Award – Special Mention and Filmfare Critics Award for Best Actress for portraying the titular role in the biographical thriller Neerja (2016)
Also Read: Top 5 Bollywood's lesser known Affairs
Sonam not only possesses tremendous fashion sense, but also carries great acting abilities.
Well you all know her very well, but have a sneak of the non-celebrity who does not include in the film fraternity Anand Ahuja, who stole Sonams heart away!

He's a good-looking, successful and a rich Delhi-based businessman, who is the owner of fashion label 'Bhane', and co-owner of India's first sneaker store 'Veg Non Veg.'
His family owns 'Shahi Exports' — India's largest export house, where he works as the Managing Director.
Yes nothing common.
No films, no drama, but pure FASHION.
Yes, as we all know Sonam is the fashionista of Bollywood, Anand is also no less!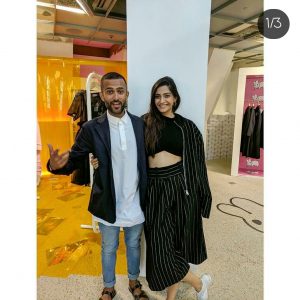 Anand initially had a fashion crush on Sonam.
And they first made appearances on each others Instagram posts.
Anand was the one who majorly shared majority of pictures as compared to Sonam, on this social site.
And as days progressed, so did their relationship.
From being strangers to being friends ,to being lovers.
Spending time together
Not slowly not steadily but hurriedly these two started sharing more pictures on Instagram.
And they hit it off soon by visiting and hanging out with each other not only in India but also abroad!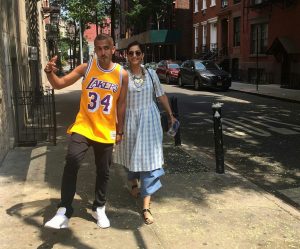 Their first foreign trip was to United Kingdom, where they both are seen shopping and roaming on the streets happily with no care of the world!
They were also spotted in New York and Los Angeles.
Sonam-Anand keep secret their relationship
Reports state that they both were quite tight lipped in the initial stages of their relationship and always denied the fact of currently dating each other.
Sonam also avoided being photographed together in a single frame.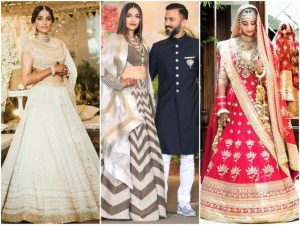 Anand as cute he is, also posts adorable pictures of Sonam on his Instagram account, to make her feel special!
On top, Sonam's surely a perfect daddy's girl as she shares all about her work life and even love life to her and flawless daddy!
Isn't that just adorable?
Also Read:
Though the couple never accepted their relationship in public, the couple continues to remain in their fun zone as their selfies speak for themselves.
Anand proposed Sonam Kapoor
To everyone's shock it is reported that Anand proposed to her just after a month of meeting her!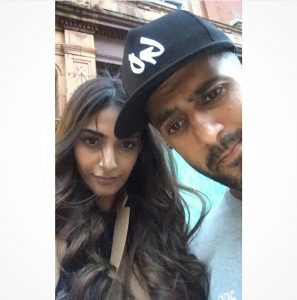 As unique as they are in their own way, Anand surprised Sonam with a gorgeous rock which she absolutely loved. And the rock was pretty big too!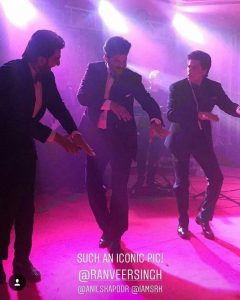 And so sooner than this rumoured couple had gained attention of the paparazzi, they got hitched!
And soon after dating for those secret 2 years, on 1st May, the Kapoors and the Ahuja's released a joint statement announcing Sonam and Anand's marriage which took place on 8th May.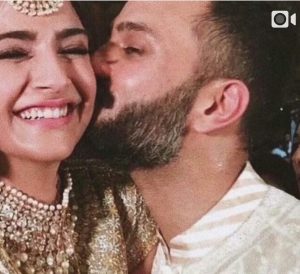 Alia Bhatt, Aishwarya Rai Bachchan, Salman Khan,Shahrukh Khan, Amitabh Bachchan , Varun Dhawan, Aamir Khan, Ranveer Singh and almost whole film fraternity joined in for the wedding to bless this gorgeous couple!
Sonam Kapoor & Anand Ahuja marriage
Infact,their affair didn't end here. It's just the beginning of their new life!
These two birds will surely go a long way! It's not the sparkles, but the simplicity and affection and love you find in your partner that makes y'all perfect for each other!