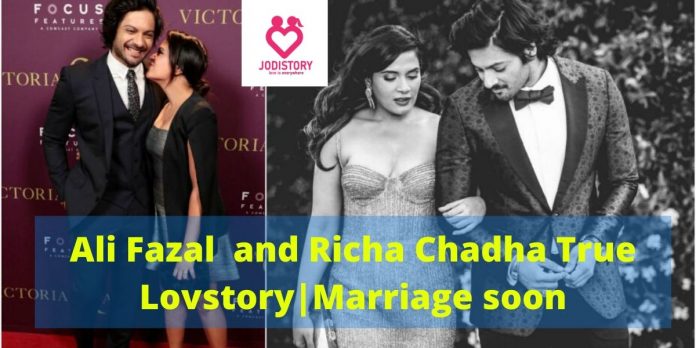 I think everybody might be knowing the "Guddu Bhaiya" of Mirzapur. Yes, I am talking about the hot Boy Ali Fazal. Accordingly, Richa Chadha and Ali Fazal are in an engrossing relationship. Yes, you read it right! Richa and Ali, have made it official about their relationship. Richa says her love story is "nothing short of a miracle". According to reports, They can tie a knot this year. So are you excited to know all about Ali Fazal and Richa Chadha True Love story? How did they meet? How it all started?
Stay tuned with us and make your time memorable.
On the question of marrying Ali, Richa Chadha told in an interview, that "Right now I don't really know if I believe, I mean only if you decide to have children, you should get married."
The First meeting of Ali and Richa
Richa Chadha and Ali Fazal first met on the set of Fukrey film in 2013. Then they became close to each other and their friendship increased suddenly. After that, they eventually started dating each other in the year 2016.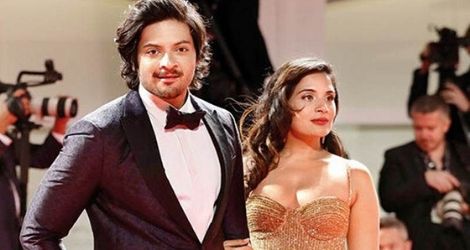 However, it was in the year 2017 that pair made their chemistry official. When Chadha joined Ali Fazal for the premiere of his Hollywood movie Victoria and Abdul during the Venice Film Festival.
must read Love story of –
Photographs from this event went viral on social media that is on Instagram.
The love story began
Richa on how they both fell in love with each other. Richa said,
"The thing is, it's nothing short of a miracle. That two-person who has many similar backgrounds, two simple, regular, normal people came from middle-class got together."
Further, she added, "Two-person with a similar value system got in this pool of showbiz. They found each other and are happy with each other. I think that itself is a great miracle. And when that happened, I think I couldn't deny it that we were very much…not just attracted to each other, but also understood each other feelings on a fundamental level. It's great you know."
Richa Chadha and Ali Fazal Spotted many times together
Richa's arrival at the premiere of Ali British movie, Victoria & Abdul, in 2017, was just a confirmation about their affair.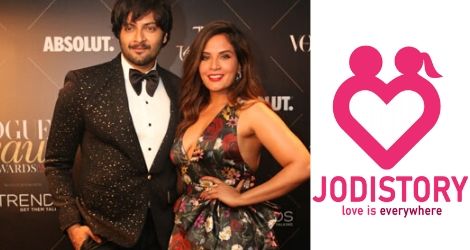 Well, the couple were also together on circa 2019, the pair were displaying their affection on Instagram. Ali and Richa Chadha have been often spotted together and involved in some PDAs.
After circa, In 2018 they were spotted at Vogue Beauty Awards. Richa and Ali were given the 'Most Beautiful Couple Award'.
Richa Chadha and Ali Fazal Marriage Date
Ali Fazal and Richa Chadha have officially declared about getting married. They both will get their wedding registered in the last week of April 2020.
In an official statement, they said, "Currently, only the date for the registration has been taken.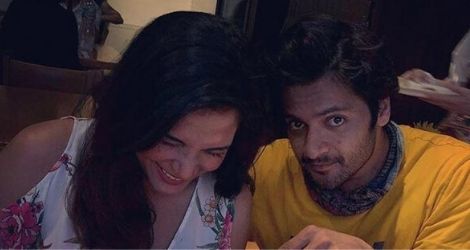 By process, the window that is valid is for 3 months from the date that has been allotted".
must read Love story of –
The lovebirds are focused on an official registration in the last week of April. They have also started their preparations. And both asked their Family to mark their presence in the celebrations.
Conclusion
At last, we can say at the true love story always turns from friendship to marriage. In their case both first became friends, came to know each other and are now inseparable. We wish all the best to both of them for the coming years.
I hope you all liked the Ali Fazal and Richa Chadha True Love story. Don't forget to comment down your views.