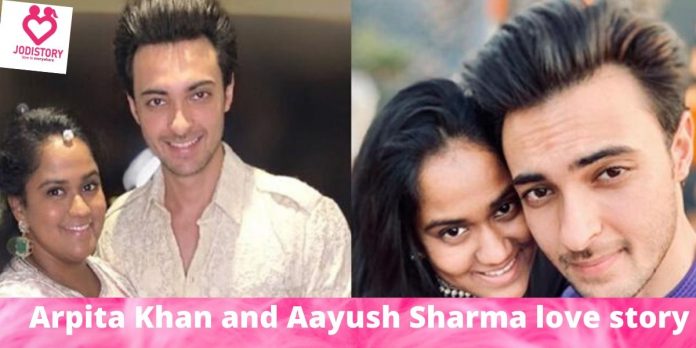 We all know about Salman Khan and his status as India's most eligible bachelor. But very few of us know about his little sister Arpita Khan and her eventful Loveyatri with her husband Aayush Sharma. Aayush Sharma is the son of Delhi-based politician Anil Sharma. He also happens to be an aspiring actor. So, Arpita Khan and Aayush Sharma's love story is worth reading.
Must Read the following:
Arpita and Aayush's first meeting
The duo first met in 2013 in Mumbai. They met via common friends at a party.
Soon they got along well like a house on fire. For Aayush, it was no less than "love at first sight."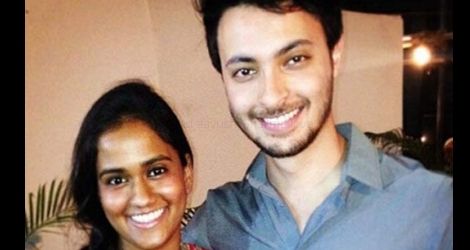 Aayush and Arpita start dating
After meeting for the first time, the couple lost their touch. But they met again and reconciled their friendship.
Aayush was bowled over Arpita's craziness and hence the two have been a couple ever since.
Arpita Khan and Aayush Sharma's love story seeks approval from their family
From social media P.D.A to their partner's names tattooed; the only thing that remained was their families approval. Hence, Arpita Khan and Aayush Sharma's love story sought the approval of their respective families.
Arpita brought Aayush to her home so that he could meet with her family. Arpita expressed her wish to marry Aayush. Much to their delight, their families gave the green signal.
Hilariously, Salman kept asking Aayush whether he was sure about marrying Arpita or not! Aayush's assurance led to his marriage with Arpita.
Arpita Khan and Aayush Sharma's marriage.
Their wedding news left social media to run riots. The rituals started with Haldi and Mehendi ceremony on November 16, 2014, at Galaxy Apartments in Mumbai.
The wedding took place in Hyderabad at Taj Falaknuma Palace on November 18, 2014. The ceremony took place with Hindu-Punjabi traditions. The bride looked gorgeous in a maroon bridal lehenga whereas the groom looked handsome in gold sherwani.
The reception was held on November 21 at The Taj Land's End in Mumbai. It was a star-studded affair with Brown celebs, political leaders and other influential people in attendance.
Arpita Khan and Aayush Sharma off to honeymoon
The couple took some time together for a honeymoon. they went to New Zealand, Australia and Bora-Bora. Social media kept buzzing with their viral honeymoon pictures.
Arpita Khan and Aayush Sharma's children
A year and a half later after their wedding, the duo welcomed their first child in the family. The baby-boy called Ahil Sharma born on March 30, 2016, became everyone's favourite especially, Salman's.
Surprisingly, their second child, Ayat Sharma shares the same birthday as her maternal uncle, Salman Khan. Their daughter was born on December 27, 2019. No wonder every family member dotes on these two cute little bundle of munchkins.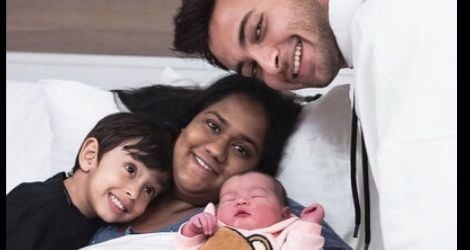 Must Read the following:
Conclusion
Amidst the media-frenzy world and hyped expectations, the duo has managed well so far. They seem to value family above everything else. Their humble nature and grounded behaviour, not to mention their bond towards each other keep their relationship afloat. This adorable couple and their cute munchkins has stolen the hearts of millions.
Hope you enjoyed reading their adorable love story!