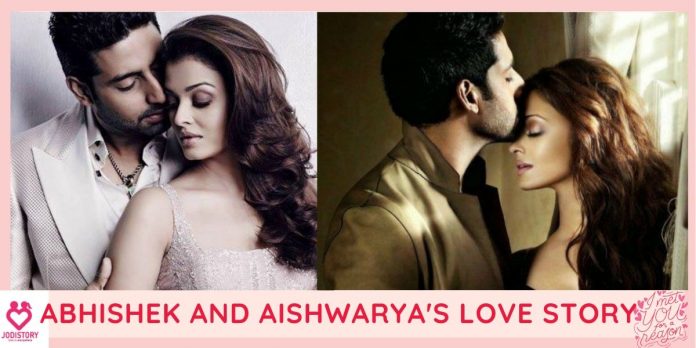 Their love story is all about a match made in heaven. They keep giving us major couple goals and inspire us with their love towards each other. The love story of The Manmarziyan Actor and The Queen of Bollywood i.e Abhishek and Aishwarya's love story is a cupid's match.
Why not engage ourselves in a heartwarming journey of love?
The professional first meeting
Their first meeting dates back to 1999 on the sets of Dhai Akshar Prem Ke. They worked together in the film.
Bachchan was a struggling actor back then, carrying the pressure of nepotism on his shoulder. Whereas Aishwarya was recently crowned as Miss World struggling to fit herself in big shoes of Bollywood.
Must read the following:
Aishwarya and Abhishek are friends
Their friendship blossomed on the film sets. They've been close friends since then.
Later, the duo shared the screen in Kuch Na Kaho (2003). Little did they know, their friendship would turn into something more than that.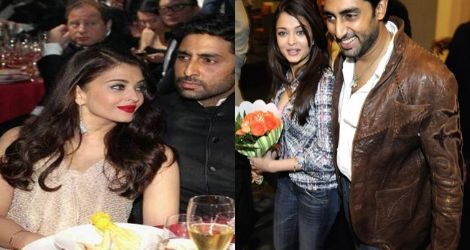 Their messed up dating life
Despite handling their professional life well, their respective personal life turned out in an upheaval.
Abhishek had dated Karishma Kapoor. With their engagement, the speculations for marriage turned riots. However, the couple soon called quits.
Aishwarya was doing no better. She had dated Salman and Vivek Oberoi. Both her relationship ended on bad terms.
Abhishek and Aishwarya's love story: It all started on the sets of Umrao Jaan
By the time they worked together in their third film, the couple was tired of their respective messed dating life. It was on the sets of Umrao Jaan that things got serious.
The film's shooting took place in Jaipur. Hence, away from the media-frenzy Mumbai, the duo got a chance to bond together.
They shared meals, offered advice and watched movies together. Soon friendship turned into a relationship.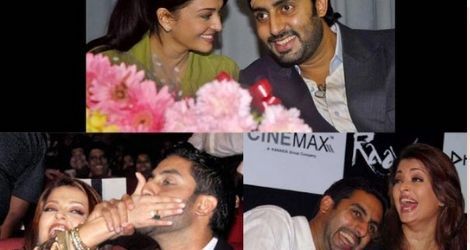 Abhishek's proposal to Aishwarya
While shooting for his film in New York, he would stand in the balcony of his hotel room and think wouldn't it be nice if they were together, married.
Little did he know, that his dream would turn into a reality.
Years later, he popped the question to her in New York, after the premiere of the movie Guru.
He took her to the same balcony and proposed her. Much to the delight of everybody, Aishwarya agreed.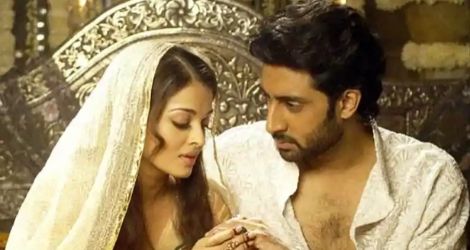 Aishwarya's hilarious Roka ceremony
She was a South India, hence, no surprise when she did not know what a Roka ceremony is. After the proposal, the couple flew back to Mumbai and announced the happy news to the families.
Later, Abhishek called her and informed that his family is coming to her house for the Roka ceremony. Her father was out of town and the entire ceremony happened with her dad on the phone.
After the ritual got over, Aishwarya exclaimed to her Mom whether it was an engagement and this just really happened!
The public relationship
Abhishek and Aishwarya's engagement ceremony took place at the Bachchan's residence on January 14, 2007. Media kept an eye on their every move. Apparently, the duo also became more open about their relationship.
Aishwarya was spotted at Bachchan's house more often. They would go to the movies together. Their public appearances would win the hearts of millions.
Abhishek and Aishwarya's marriage
Abhishek and Aishwarya's love story was sealed with the promise of forever. The couple had a lavish wedding affair on April 20, 2007. The baraat started from the Bachchan's residence, Jalso to their other residence, Prateeksha.
The wedding was a star-studded ceremony, with many businessmen, political celebrities and B-town stars in attendance.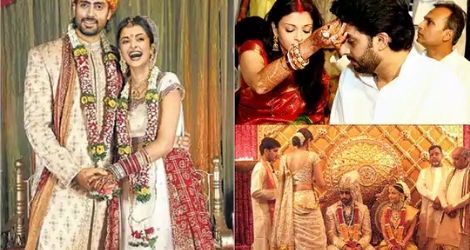 Abhishek and Aishwarya's daughter
On November 16, 2011, the couple welcomed their little bundle of joy, their daughter, Aaradhya Bachchan in the family.
Aishwarya took a break from her career to spend more time with her daughter. Aaradhya has her daddy wrapped around her little finger, who dotes on her.
The couple never fails to shower their blessings on their cute daughter.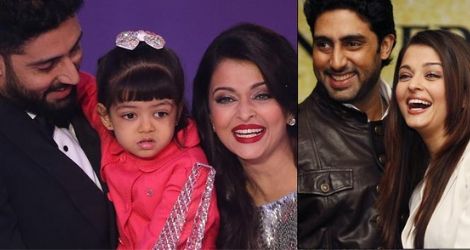 Must read the following:
Conclusion
While shooting in a neighbourhood, the husband asks his wife to send for some healthy food. When at a social event, he nods to her and signals to leave.
When feeling neglected in her career, she seeks her husband's help, When in need of some advice on professional endorsements, she borrows his business manager.
Moreover, for them, it is all about sharing responsibilities and happiness. Nonetheless, Abhishek and Aishwarya's love story is truly charismatic.