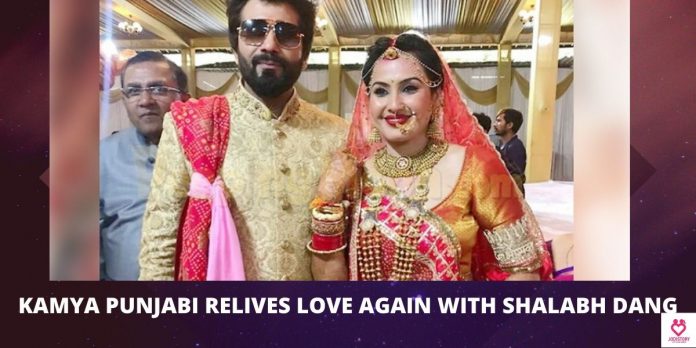 Kamya Punjabi is a popular TV actress. She is mostly famous for her negative roles and has a major fan following. On the other hand, Shalabh Dang is an Indian healthcare professional. So, Kamya Punjabi and Shalabh love story is worth to read. But there's one thing in common between them. Care to guess what? Both of them have been married and divorced before.
Kamya was married to Bunty Negi and had a daughter, Aara from her first marriage. Whereas, Shalabh was also married and father to a son, Ishaan. Eventually, it did not work for both of them and they ended up as divorcee.
So, with several heartbreaks and a failed marriage for each of them, how did the couple find love again? Scroll down to know a heartwarming tale of love that will inspire you that love does not necessarily happen once.
Kamya and Shalabh's first meeting
Their first meeting happened in February 2019. They spoke to each other on the phone first. Kamya needed some medical advice and called him.
Then due to some business, Shalabh came to Bombay. Their first meeting happened there, which was strictly professional rather than personal.
Must Read the following:
Kamya Punjabi and Shalabh love story began on chats
Soon, the couple began to chat. Kamya and Shalabh's love story started blossoming. Their so-called professional meeting started developing into a close friendship.
Shalabh took the initiative and kept pursuing her. Kamya found Shalabh a very caring man and seemed impressed.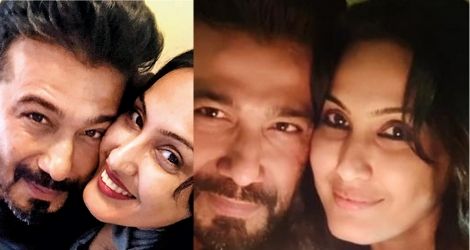 Shalabh Dang's proposal
No sooner the duo started chatting, Shalabh was head over heels in love with her.
After a month and a half of chatting, Shalabh proposed marriage. But Kamya had already been through a failed marriage and several heartbreaks so she bid her time before answering him.
Since Shalabh had experienced the same, he did not pressure her. Rather, the man did not give up, either.
Kamya accepts the love proposal
There was a time when Kamya vehemently opposed the idea of remarrying. But Shalabh accepted the challenge of changing her mind.
Shalabh had many qualities that restored her faith in marriage again. Accepting her strong woman character and devil may care attitude, bonding with Kamya's daughter, showing patience to her short-tempered personality, to name a few.
Hence, no wonder any girl would accept a man with such qualities. Eventually, Kamya said YES!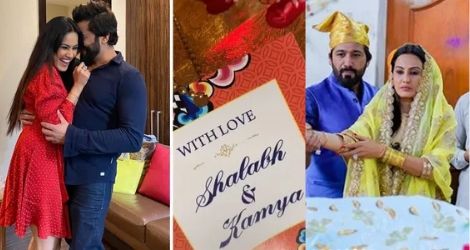 Kamya Punjabi and Shalabh announced marriage date
Apparently, Kamya took to social media to announce their wedding date.
She posted a picture of hers with Shalabh and wrote-
"So here I am with my fav pic with my fav man announcing my fav date #10Feb2020. Bless us for this New Journey New Beginnings."
Kamya Punjabi and Shalabh wedding
The couple had a conventional wedding ceremony at a Gurudwara. She picked gold and red shimmery lehenga for her big day.
Their wedding was an intimate affair, only with their families and close friends involved. Surprisingly, Aara and Ishaan looked the happiest. Kamya and Shalabh's love story was all over the papers.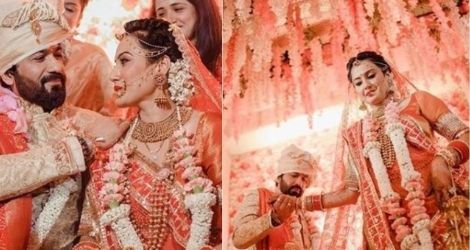 Kamya Punjabi and Shalabh's bonding with their families
It's not just the couple that bonds well but their families too. Shalabh is overwhelmed to not only have the love of his life but also a daughter who's like a little angel to him.
Aara always listens to him and the bond between father-daughter is worth appreciating. On the other hand, the actress from Shakti- Astitva Ke Ehsaas Ki also bonds with Ishaan well. They can set the house on fire.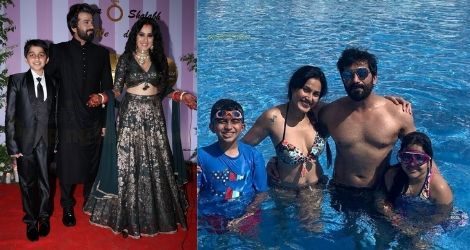 Must Read the following:
Conclusion
With marriage comes responsibility but with remarriage comes over-responsibility. They both understand the concept of family and swear undying devotion to it. This is the fairytale Kamya Punjabi and Shalabh love story.
Hence, the couple in their eventful journey has found love again! So, now have your opinions changed about love happening only once?