Justin Bieber is a famous Pop Singer. A super cute Canadian artist, he has won the heart of millions. There's no girl out there who hasn't crushed on him in her early days. Hailey Bieber is a lucky girl who resides in the heart of Justin. A model by profession, Hailey and Justin have known each other like forever. And surely, when we already know that they have finally settled, who isn't dying to hear Justin Bieber love story.
Almost everyone! The man who is reputed to have numerous on-off relationships has finally made the promise of forever.
So, why not scroll down and witness it!
Must Read the following:
Justin and Hailey met at a fan event
The now gorgeous couple first met at a fan event (for Justin) in 2009. Hailey's father, Stephan Baldwin went with her to the event.
It wasn't a "love at first sight", to be clear.
Hailey attended Justin's concert in 2011. At that time, Hailey didn't have any feelings for him. She just found him cute.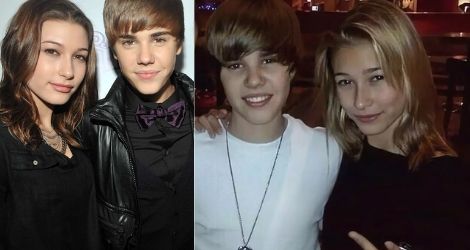 Speculations about Justin-Hailey dating
The dating rumours started in November 2014 when the couple went to church together.
After that, the duo was seen together a lot. In January 2015, the couple visited New Year's Party together. However, they clashed off such claims.
Moreover, much to the delight of the audience, in July 2015 Justin and Hailey got matching tattoos.
Hailey had also spent a vacation with Justin's family
Justin Bieber love story went official with Hailey
In 2016 at New Year's Party, Justin kissed Hailey and the picture went viral.
In an interview, he admitted that Hailey is someone whom he loves but didn't want to commit to anything.
Even Hailey confirmed Justin's statement.
Hailey and Justin called it Quits
Around August 2016, the couple started falling out. Clearly, things did not end on good terms between them.
In the meantime, Justin dated Sofia Richie. However, it didn't last long and they broke up. He had also unfollowed Hailey on Instagram.
Next, he reconnected the relationship with his ex-girlfriend, Selena Gomez around November 2017. But they too fell out for the very last time.
At Met Gala 2018, Hailey attended the event with Shawn Mendes. The statement sparked dating rumours between the two.
Justin-Hailey are back again
In June 2018 the couple attended a conference together in Miami.
The entire June-July, social media buzzed with the duo's PDA. They became the King and the Queen of PDA. The relationship was public yet unofficial.
They were snapped cuddling, kissing and attending church together.
Justin proposed Hailey
On a vacation at the Bahamas, Hailey was spotted wearing a ring. It sparked rumours of their engagement.
Later, the entire story was revealed when Justin confirmed it on Instagram. In the caption, he called Hailey as the love of his life.
He also credited God with the perfect timing, since he proposed her on the seventh day of the seventh month wherein number seven is also the number of spiritual perfection.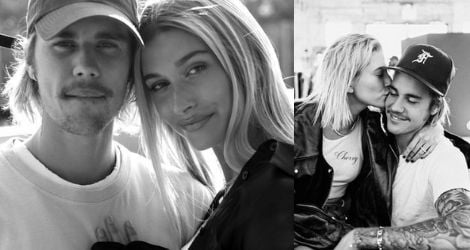 Hints towards impending marriage
When Justin was popped with a question concerning his career's future, he mistook as a personal one.
However, Justin responded," What's next? Getting married."
The duo met a pastor for a church service.
Justin and Hailey move in together.
Around September 2018, Hailey and Justin moved in together at Justin's home outside Toronto.
The couple also had a row over decorating decisions.
Justin and Hailey married
The couple emerged from Marriage Bureau in New York. The place issues marriage licenses.
Hence, the couple tied the knot on September 13, 2018, at the courthouse. It took place in a hush-hush manner. However, the couple denied it.
Bieber's Marital Bliss
The couple did not admit about their marriage at the courthouse. However, there were several instances that proved the same.
On Nov 15 Justin introduced Hailey as his wife on Instagram. He posted a picture and captioned," My wife is awesome."
Around the same time, Hailey changed her Instagram username from Hailey Baldwin to Hailey Bieber
On February 7, 2019, the man and the woman appeared on the covers of Vogue. In the same edition, they confirmed their marriage at the courthouse.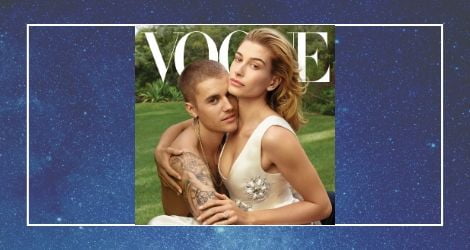 Justin and Hailey's wedding ceremony
The couple had an official ceremony on Sept 30, 2019. It took place in South Carolina.
Hence, the couple left all their fans surreal as pictures went buzzing on social media.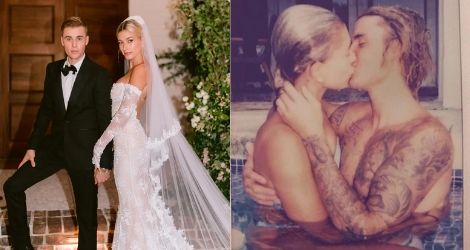 Must Read the following:
Conclusion
The adorable couple has a relationship that many people dream of. Nonetheless, the duo deeply respects, cares and obviously loves each other profoundly.
Despite on-off relationship, high-profile drama and eventful struggles they have kept their relationship afloat and are giving us major couple goals. Justin Bieber love story is an inspiration for lovers.