What do you wish to know? And why do you desire to know? I think you are willing to know the secret life of Astrid Menks. Because Astrid is the wife of Warren Buffett the richest man on the globe. And you are also wishing to enquire about Susan Buffet. Somewhere you may be thinking of Susan's decision. How can a wife handover her husband to a friend? Just to pursue her singing career. After researching lots of journals and the internet. Finally, I came up with many secrets of Astrid Menks-Warren Buffett & Susan love story. Go through my romantic cum news report blog. And try to find out the answer to your burning questions.
Astrid Menks-Warren Buffett, Susan Secret You Can't-Miss in 2020
Susan Buffett brought Astrid Menks in light. Susan's love for music is the reason for Astrid to marry Warren Buffett. Astrid continued affair for three decades with Warren. Susan Buffett signed a treaty with Astrid Menks to share Warren with her. But never expect cheating and breaking relationship with friendship till her death.
Must-Read Love Story
Who is Astrid Menks?
Just calm down your excitement. I know you are excited to know the journey and life of Astrid Menks. Astrid basically belongs to Russia. Her home town was Latvia a very small country in Russia.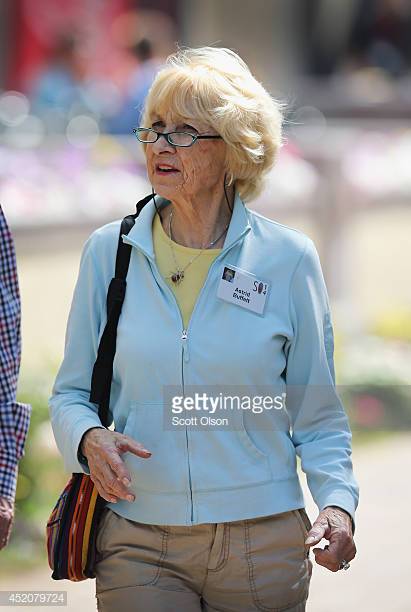 Then she migrated to America for her dream career. But was unaware of her great destiny. Astrid came to America and became a waitress in a night club "The French Cafe" in Omaha. And America became
Beginning of Astrid Menks-Susan Buffett friendship
Now the life-changing moment happened in Astrid Menks's life. And Susan Buffett the wife Warren Buffett entered in Astrid's life. Susan was a passionate music lover. She used to sing in The French Cafe as a hobby. But being so generous Susan was very friendly with the staff of the night club.
And then Susan saw Astrid Menks. It was an attraction at first sight for Susan. She started talking with Astrid. In this way, Astrid Menks-Susan Buffett's friendship came to the floor.
Why did Susan Buffett choose Music & ASTRID MENKS over Warren Buffett?
Although Susan Buffett had no complexities in her relationship. She was extremely happy with loving husband Warren Buffett. Susan had a happy family with a daughter and two sons and a loving billionaire husband.
But Warren Buffet went so busy in her business. Day by day Warren received name, fame, money. In this successful situation somewhere Warren ignored his wife. Bud did not stop loving Susan Buffett.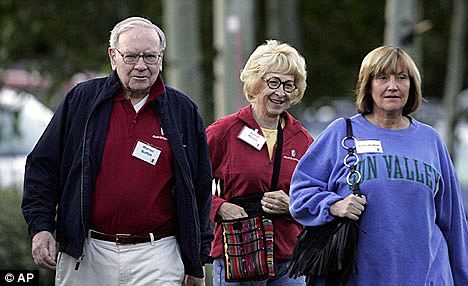 Then Susan was looking for emotional support. And realized that she will be happy only when she will pursue her dormant dream. Then Susan joined "The French Cafe" for singing.
And in this restaurant, Susan Buffett came close to Astrid Menks. Susan became a fan of Astrid's characteristics. Then an amazing story of love and friendship began.
In this way Astrid Menks- Susan Buffett became friends forever. Susan started trusted Astrid blindly. And Astrid became part of life for Susan. Somewhere Astrid became a happy reason for Susan. Because Susan got a trusted friend.
Susan Buffett Decided to take a relationship break
Because Susan got a trusted friend. And she was feeling herself ignoring. Warren Buffett was becoming an emerging entrepreneur. And he was getting countless attention across the globe.
The name, fame, and money became the reason to take a break in a relationship for Susan Buffett.
Susan then finally decided to move to San Francisco in 1977. She just wished to reborn her dormant desire for music. She left Warren to follow her teenage passion. And determined to devote her life to music.
This is the reason Astrid came close to Warren Buffett
Although Susan decided to take a break in a happy married life. But it did not mean Susan stop loving Warren. Actually she loved both her billionaire husband Warren Buffett and music.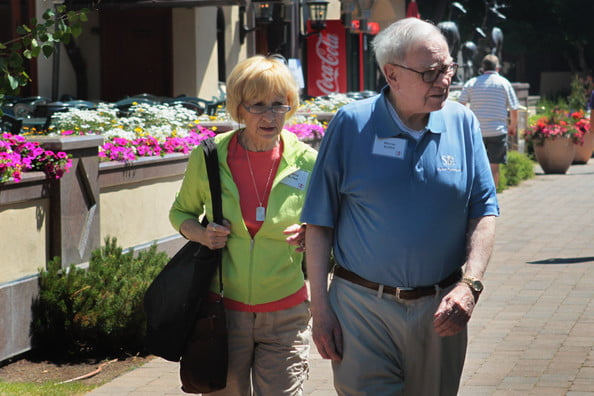 Then an emotional idea hit Susan's mind. Neither she could left Warren Buffett alone nor music. That is why she decided to handover her husband to Astrid Menks. Because after leaving Warren alone. He must need a companion. And Astrid can be the best companion ever.
Why Warren Buffett choose Astrid over many girls?
By the way, Warren Buffett is a lucky person in terms of love and money. I think so!! What an incredible wife he got. Actually Susan Buffett gave Warren a choice to choose a girl as a companion.
In The French Cafe, there were many waitresses who became friends of Susan. But Warren chooses Astrid Menks as his companion. Because Astrid Menks is of so sweet character and caring nature. Her humbleness attracted Warren towards him.
Susan signed TREATY with Astrid Menks
Before leaving Warren's house, Susan decided to hand over her husband, children and home to Astrid Menks. Do not you think Astrid is a quite lucky personality on earth? A billionaire companion to take care, trusted friend as Susan and readymade children. Wow!!
But it was not easy for Susan as it sounds. That is why she decided to sign a treaty. Because Susan was mature enough. She neither wished to break Warren's heart nor Astrid feeling.
And agreed on terms and conditions. This means she took a promise from Astrid to never try to break her marriage, nor left Warren alone ever. And Astrid Menks agreed to sign on the treaty. She gave her promise to take care of her husband, children, and house.
Affairs began between Astrid Menk- Warren Buffett
Now a crispy and tasty romantic relationship began in Astrid's and Warren's life. Warren attracted to Astrid in the very beginning. But his relationship got stronger after Susan went to San Francisco.
They continued loving each other for three decades. But Warren never tried to cheat on Susan. He maintained the dignity of love, friendship, and affairs.
In most of the functions, Warren and Astrid used to visit together. This shows the affection and respect for each other.
The trio relationship began in Astrid's life
For Susan music was not only the thing. She continued to love Warren. In fact, Susan never stopped loving music, Warren, Children, and Astrid Menks. Now the family and friend started calling them TRIO LOVER.
Because during Christmas Warren's family signed the card with the name of Warren Buffett, Susan Buffett, and Astrid Menks. Now Astrid has a friend forever, a companion as a lover and three children. Astrid Menks-Warren Buffett & Susan love story cum love triangle began.
Astrid never tried to break Susan-Warren marriage
I think Astrid is enough sensible, mature and humorous person on earth. Astrid knew it very well that Warren loves Susan to the core of the heart. And he will never leave Susan for her.
That is why with countless patience Astrid fulfilled her responsibility as a best companion cum half girlfriend forever. In fact, Astrid also followed the promise according to TREATY. That is why she never tried to come between Susan Buffett and Warren Buffett.
Susan Buffett left Astrid-Warren to marry
Everything was going very well in Susan's life. But unfortunately, cancer hit Susan. After so much treatment although Susan recovered. But she died in 2004 because of a stroke.
She left the world forever. And handover everything to her dear fried Astrid Menks. Her death was a shock for the Warren family. Susan's death did not mean to unite Warren-Astrid.
Warren Buffett and Astrid did not marry for two years. It was their tribute to Susan's love. But Warren and Astrid decided to marry. And give their affair an official name.
Astrid Menk married at the age of 62 years in 2006
Finally, a dream come true came in the life of Astrid Menks. The desire of becoming a bride of Warren Buffett knocked at the door of Astrid. The three-decade affairs were now going to take a final name.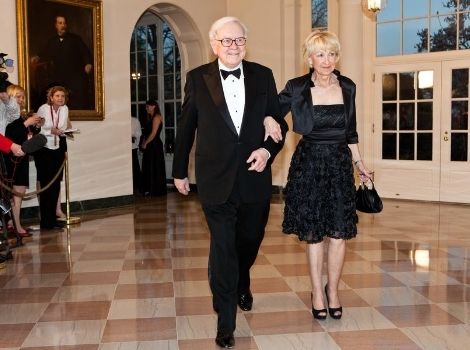 And waiting respectfully for two years, after the death of Susan in 2004. Warren Buffett and Astrid Menks decided to continue their love as a wife-husband rather than a love companion.
Warren on his 76th birthday married Astrid Menks. And made his birthday a marriage day forever.
Must-Read Love Story