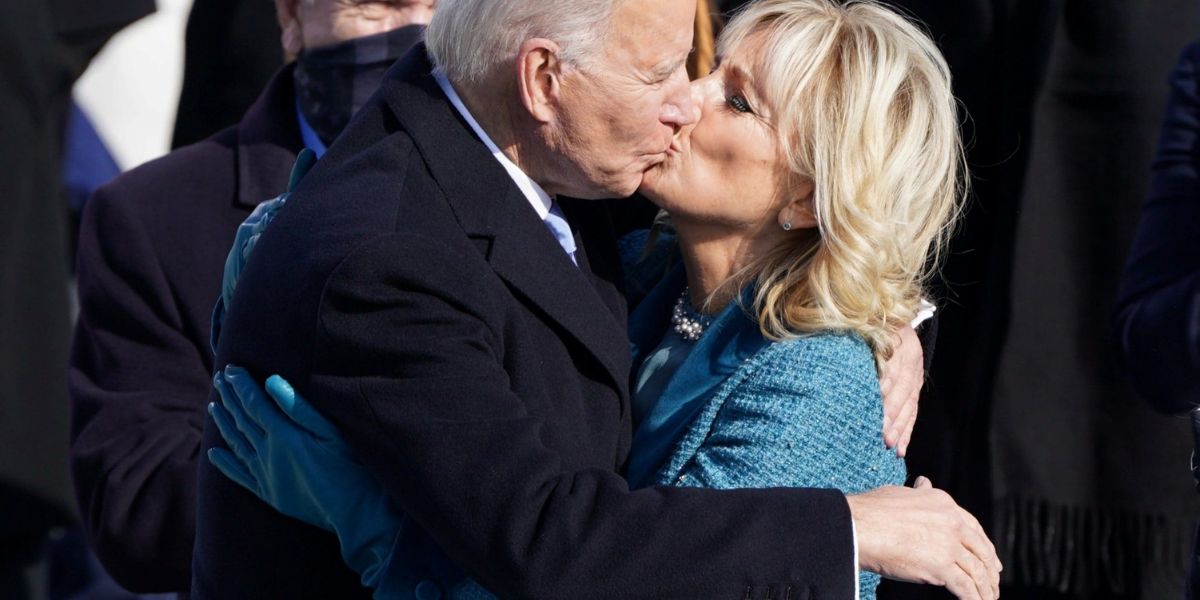 Irrespective of what you think of Joe Biden's politics his quest for love is bound to pull at your heartstrings. The Joe & Dr.Jill Biden love story is full of turmoil and drama. The 46th president of the United States of America, lost his wife and daughter to a tragic car accident. Joe was left alone to raise his two sons by himself: and this is the story of him finding love after losing the love of his life. In this article, we will find out all about the second marriage of Joe Biden. Did he actually start dating Jill when she was underage? Let's enquire.
Who are Joe Biden and Jill Biden?
Joe Biden is the former Vice President of the USA and the current 46th President of the USA. Jill Biden is a professor and the First Lady of the United States. At age 29, President Biden became one of the youngest people ever elected to the United States Senate. .
MUST-READ LOVE STORY
Joe Biden's Relationship with First wife Neilia Hunter Biden.
Neilia Hunter Biden was a teacher and the first wife of Joe Biden. She died in a car crash in 1972 with her one-year-old daughter, Naomi. Her two sons, Beau and Hunter, were the survivors of the accident. Just a few weeks after his Senate election was over, tragedy struck the Biden family when his wife Neilia and daughter Naomi were killed.
Joe Biden's second love story began with Jill in 1975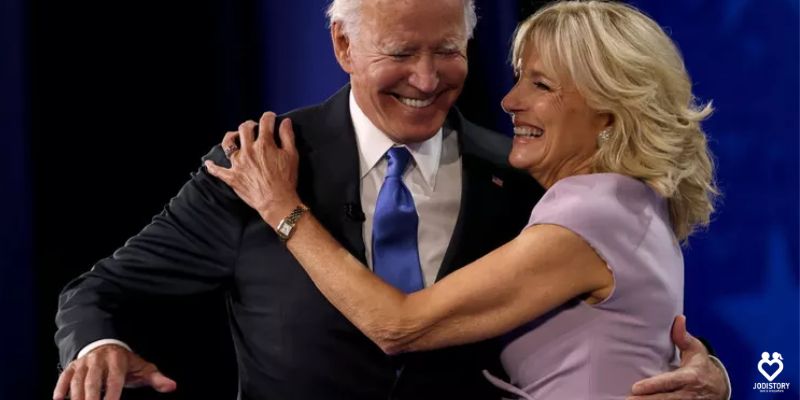 There are rumors about Joe starting to date Jill when his wife was in the hospital. Allegedly, Jill Biden was a teenager and was babysitting the Biden kids when she met Joe and they started dating. Jill being under the age of consent, it would be a heinous crime so Jill took to social media to clear her husband's name.
According to her:
"How did you get this number?" Those were the first words I spoke to Joe when he called me out of the blue on a Saturday in 1975."
Jill shared in an interview with Vogue that she was a senior in college when she met Joe in 1975.
Joe saw her photo in an advertisement for a local park in Delaware and he said,  'That's the kind of girl I'd like to date.' And Jill knew Joe's brother Frank from college so he got Joe her number. He called her and said 'This is Joe Biden, would you like to go out?" She actually had another date that night that she canceled. And that was the start of their romance.
Joe Biden & Jill Biden's relationship started in 1975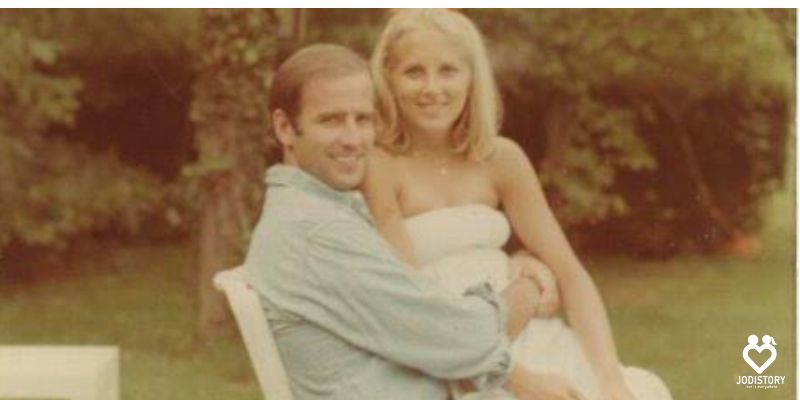 Joe lost his first wife to a tragic car accident and also his one-year-old daughter Naomi. He was left to care for his sons by himself. After having found Jill he wrote in his memoir, Promises to Keep:
"She gave me back my life. She made me start to think my family might be whole again."
Jill and Joe went to see A man and A Woman for their first date. The film is about two people falling in love with each other who are still in love with their deceased spouses. It is ironic as Dr.Jill was married to Bill Stevenson from 1970 to 1975.
Jill Biden divorced her first husband Bill Stevenson in 1975
Additionally, there are rumors about Jill beginning to go out with Joe when she was still married to her first husband, which is yet to be refuted. Bill Stevenson (the first husband of Jill Biden, who she was married to for five years) has shared in interviews that his wife was cheating on him with Joe and then left him.
Joe Biden & Jill Biden married in 1977
Joe Biden had to propose to Jill five times before she finally agreed to marry him. Jill shared the reason why she took her own sweet time to accept the proposal. "I said, 'Not yet. Not yet. Not yet.' Because by that time, of course, I had fallen in love with the boys, and I really felt that this marriage had to work. Because they had lost their mom, and I couldn't have them lose another mother. So I had to be 100 percent sure."
Joe and Jill tied the knot on June 17, 1977, at the United Nations Chapel in New York. Joe's sons, Beau and Hunter, stood with the couple at the altar as they exchanged their vows and have been living happily ever after since.
Joe Biden & Jill Biden children
Dr. Jill Biden and her husband have a daughter together, Ashley Biden, born in 1981. They also have sons Beau and Hunter from Joe's previous marriage.
Must Read:
Did Joe Biden and Jill have a child together?

Dr. Jill Biden and her husband have a daughter together, Ashley Biden, born in 1981. They also have sons Beau and Hunter from Joe's previous marriage.
How long has Jill and Joe been together?
Dr. Jill and Joe Biden have been together since 1975, so about 48 years.
Concluding Thoughts on Dr. Jill and Joe Biden's love story
Joe and Jill Biden found love in each other again. People sometimes get married too early and grow apart. In other cases, life and it's senseless tragedy strikes. Joe & Dr.Jill Biden love story has overcome all their personal and political upheaval. In 2004, Jill did not want her husband to run for President. So, she wrote 'no' on her belly and marched around his meeting in a bikini. Dr.Biden was also the only Second Lady in American history to have a full-time job. The Joe & Dr.Jill Biden love story in many ways is unconventional and has a ring of truth.