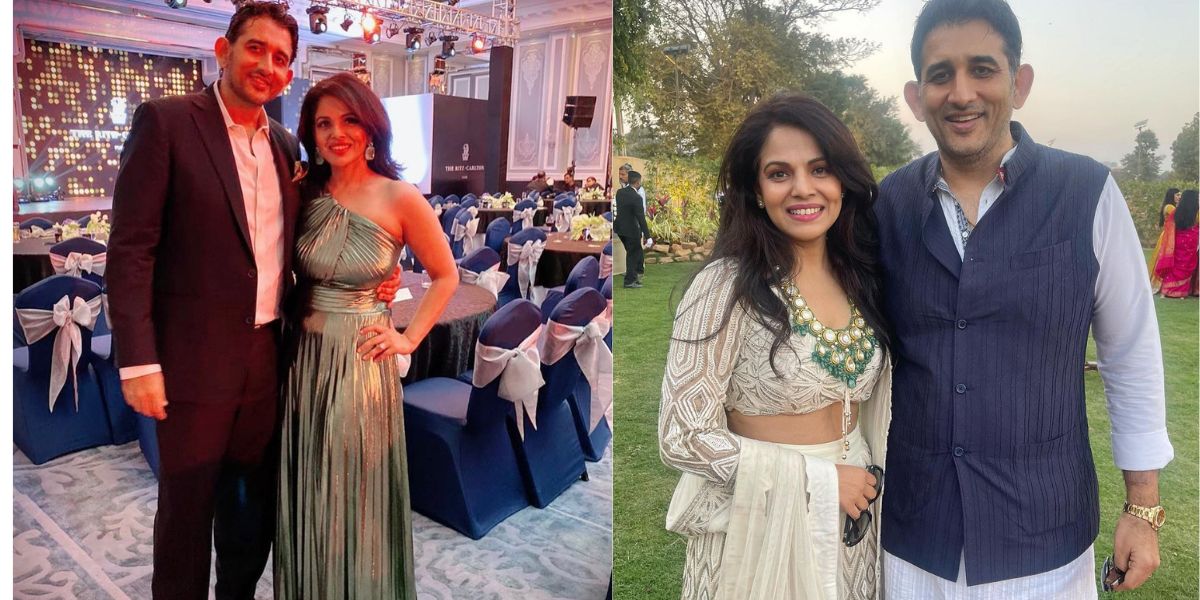 Namita Thapar is a well-known Woman Entrepreneur in India. She is also on the panel as the judge in The 'Shark Tank India show. She is the CEO of a pharmaceutical company called "Emcure pharmaceuticals". Let us know about Namita Thapar's(CEO of Emcure Pharmaceutical) Love story.
We all know how successful she is in the field of business. She is a very confident, knowledgeable, and creative businesswoman.
Namita's husband, Vikas Thapar is also in the business world. They both together handle the company Emcure Pharmaceuticals. However, Vikas and Namita's love life is very private. But, here you will know about their love story.
Who are Namita Thapar and Vikas Thapar?
Namita Thapar was born on 21st March 1977. She is the Executive director of Emcure Pharmaceuticals. Vikas Thapar was born in Pune, Maharashtra. He is the Vice president of Emcure Pharmaceuticals.
Namita Thapar is an inspiration for the youth. She started her career as a Chartered Accountant and now she is leading a company. Isn't it great career growth?
Even Vikas Thapar also started his career as an employer at Emcure Pharmaceuticals. Because of his great work and presence got the designation of Vice president.
MUST-READ LOVE STORIES
Vikas Thapar and Namita Thapar's meeting is a secret
Vikas Thapar and Namita Thapar met through Emcure pharmaceuticals. Namita is a certified Chartered accountant also from a renowned institute, ICAI. She did her MBA from Carolina and worked in the USA for some years.
While Vikas completed his school studies at Pune. And he did his MBA in California. After Namita came back to India from the USA she worked in Emcure Pharmaceuticals. At that time Namita's father was leading the company. She worked as Chief Financial Officer.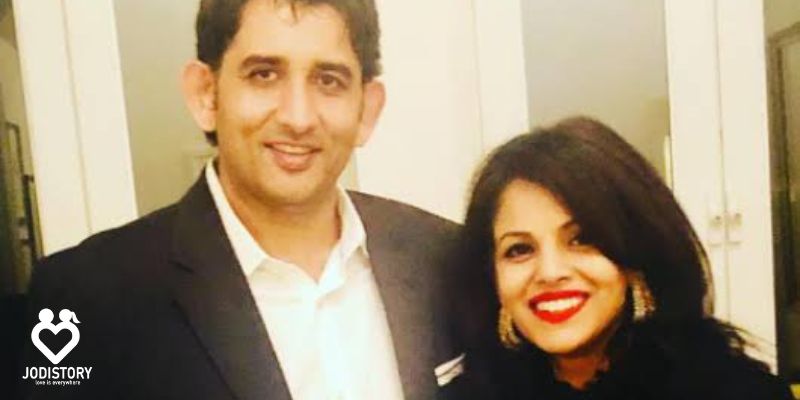 Later, Vikas also joined the company. In 2006, Vikas started working in this company. There they met each other while working together.
Through business, both Namita and Vikas started to know each other. They worked together but also started building a connection between them.
From here their love story started. From feeling a connection they went till confessing their love for each other.
Namita Thapar and Vikas Thapar's marriage
During working for building a huge business empire "Emcure" they got into a relationship. But they have been in a relationship secretly.
The couple didn't disclose to anyone that they were boyfriend and girlfriend. Soon, Namita decided that she want it to take this relationship a step ahead.
Namita disclosed her relationship with Vikas to her father Satish Mehta. And her father was also impressed by Vikas because he was very creative and a good business employee in the company.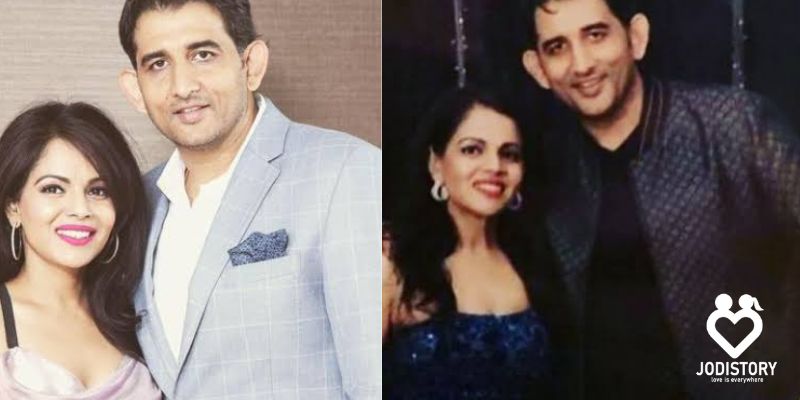 So, he finalized their wedding and even the wedding was done privately. You will nowhere find any mention of their wedding or their wedding dates on the internet.
The couple finally got married and soon Vikas became the Senior Vice president of "Emcure Pharmaceuticals' and Namita became the CEO of the company.
The couple after marriage not went on honeymoon. Instead, they worked to make their company reach heights.
MUST READ LOVE STORY
Both the husband and wife with their full effort and dedication took this company to the heights. Now, it is of the leading companies in the world.
Don't you think they are the symbol of Love with wisdom?
Vir and Jai Namita's two sons
The couple is blessed with two kids Vir Thapar and Jai Thapar. We can see so many photographs of them with their kids on social media.
The couple not only themselves are smart, wise and successful. But, also they are parenting their kids in that way. Namita always posts photos and videos of her kid's achievements.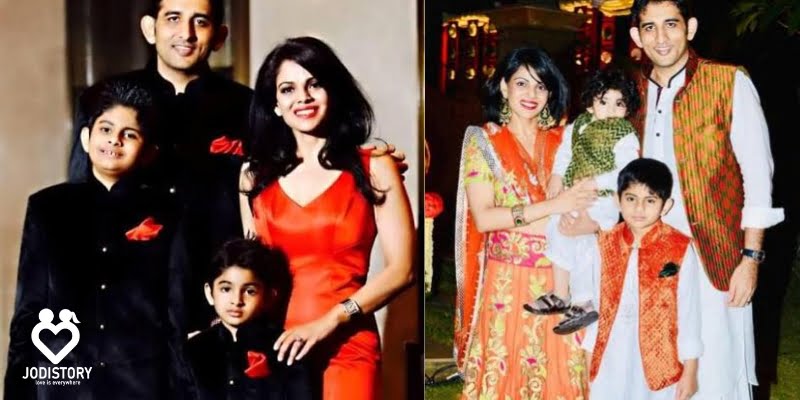 Vikas is not on any social media platform. But we could see him also with Vir and Jai on Namita's social media page.
Namita and Vikas are preparing their child for big things in their life ahead. This is indeed a good way of parenting!
Who is Husband of Namita Thapar?
Vikas Thapar is the husband of Namita Thapar
How Namita Thapar met Vikas Thapar?
Namita Thapar met Vikas Thapar at Emcure pharmaceuticals only.
How many sons Namita Thapar has?
Namita Thapar has two sons. Vir and Jai.
Message from Namita Thapar's relationship
It,s not always necessary to tell everybody that you are in love. Sometimes, it's good to keep these things a secret.
You would have heard this sentence a lot of times " Do your work silently and let success speak". This couple was silently working together, falling in love with each other. And finally built their Empire.
All these were kept a secret because they wanted to come in front of the world as big Business tycoons. And also as an example of two successful and bold life partners.
From Namita Thapar Love Story, we get to know that Love is not only loving a person. It is something that makes a person glow and grows at the same time. Namita Thapar's(CEO of Emcure Pharmaceutical) Love Story is a great love lesson for all!