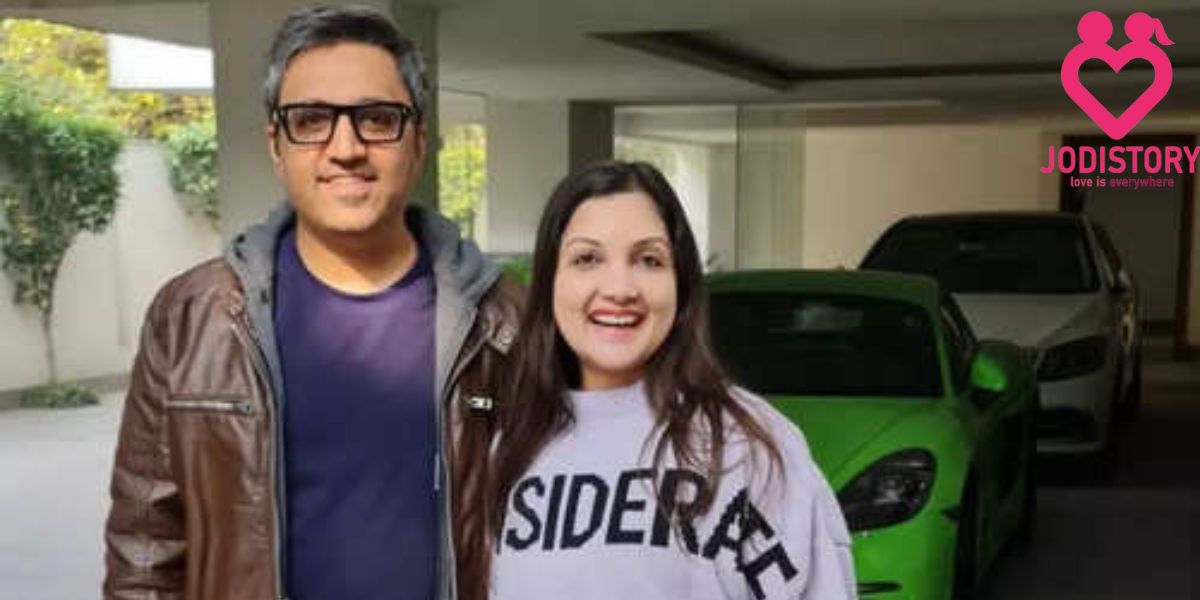 We all always keep reading something about the tech giant Ashneer Grover. Ashneer Grover & his wife Madhuri Jain Grover are so much in news these days. We know them as business personalities. But it is a less-known fact that the couple has a romantic love story too. Let's take a sneak peek at Ashneer Grover(BharatPe Co-founder) & Madhuri Jain love story
We all know Ashneer as the Co-founder of BharatPe. Ashneer gained fame for being a shark in the famous show "The Shark Tank India" season 1. He has always been in a headline due to his outspoken nature. He has published the memoir 'Doglapan: The Hard Truth about Life and Start-ups'.
MUST READ:
But this straight-from-the-shoulder person, Ashneer Grover, has a cute coaching love story too.
Ashneer Grover love, at first sight, started in coaching in Delhi
All of us had a crush on someone in our school/ coaching days. Remember that sweet innocent crush that used to happen at first sight? Like we see them and our heart drops its beat like it is saying that yes he/she is the one.
And at that exact moment, we start planning our marriage & babies with that person. Yes, that is the case with one of the most popular sharks Ashneer Grover Bharatpe co-founder.
Ashneer still remembers his first meeting with his lady love Madhuri. But at that time who knew that by sharing the same class they will be sharing their life together?
He met wifey Madhuri Jain Grover in Career Launcher coaching in Delhi. From classmates to soulmates, they worked together & grew together.
Ashneer feels for Madhuri during his class. He never knew love, at first sight, will become the true love of his life.
He mentioned in his book, " When I saw her, I knew I wanted to marry her". Ashneer had feel for Madhuri. But tell me, how many of us had the courage to confess our feelings to our crush? I think hardly any of us. And that's what happened with Ashneer.
Who is Madhuri Jain Grover?
Madhuri Jain Grover (30 May 1981) is famous for being the wife of BharatPe founder Ashneer Grover. She was head of controls at BharatPe. She has also worked for many big brands like Satya Paul.
Last year in 2022, she was in controversy for being indulge in some fraudulent activity in BharatPe.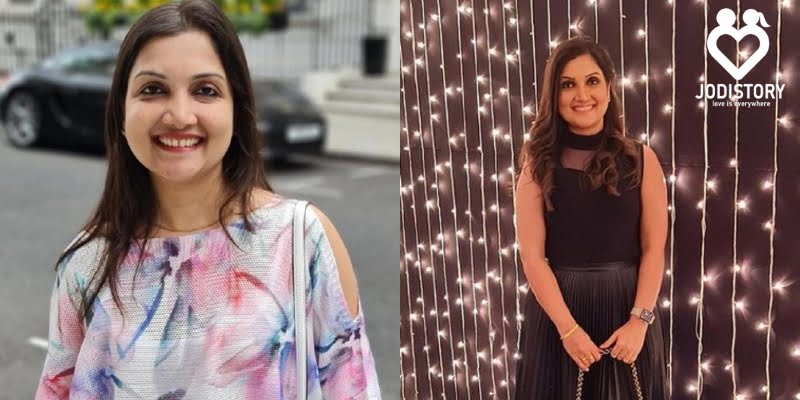 Ashneer Grover married Madhuri Jain in 2006
And Ashneer decided to bring lady luck into his life forever. He did what he desired. Ashneer married his coaching love Madhuri Jain Grover on July 4, 2006.
From then the couple is enjoying their married life together. It is less known how or where they got married. But the way they had their love journey it must be a romantic wedding. Not much is publicly known about their marriage or personal life, as both individuals are known for keeping a low profile and maintaining their privacy. However, they are reported to have a strong and loving relationship.
As in business, Ashneer is also very clear in his love life. He believed in early marriage. He advised in an interview, "Marry early for freedom." This left internet divided. The Internet burst with people's comment & their different opinion. But as we all know, Ashneer is Ashneer, an outspoken person.
Ashneer Grover & Madhuri was about to get divorced due to Kiara Advani
Ashneer Grover mentioned an incident in his book "Dogalapan" which is a bestseller on Amazon. He has written he was about to get separated from his wife due to a B-town actress Kiara Advani.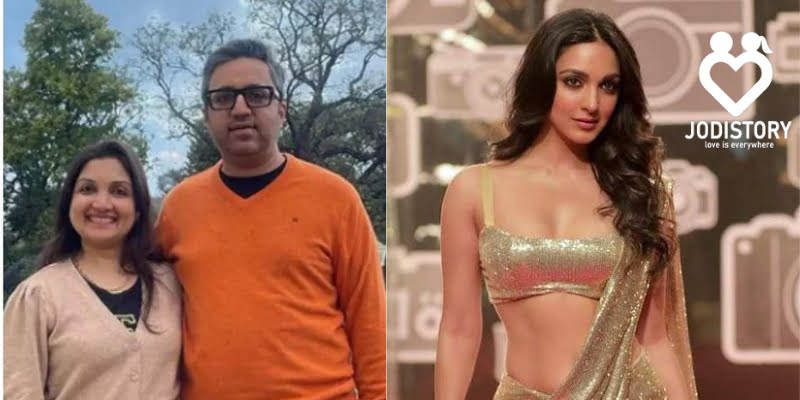 The incident was that Ashneer & friends were having a discussion on some topic. One of his friends mentioned that there was a Seema aunty a matchmaker who specialized in Bollywood alliances.
On further talking, they said if Ashneer would marry today, Kiara Advani would be an eligible match. And Ashneer told this as a joke to his mom which Madhuri considered as Ashneer's desire to marry Kiara which made all this so climactic.
Asheener & Madhuri divorce planning on flight
When all this scene happened Ashneer & Madhuri were leaving for Mumbai. Madhuri didn't speak a single word while their journey.
Madhuri decided to get divorced, then somehow her true love Ashneer managed the situation. And cleared all the misconceptions around name & marriage.
On Ashneer nagging her, she burst over Ashneer's desire to marry Kiara and all this created a dramatic situation in the flight where Ashneer was just holding her jewelers & listing to her.
Afterward, Ashneer explained to Madhuri what the real matter was.
Who is co founder of BharatPe?
Ashneer Grover & Shashvat Nakrani are Co-founders of BharatPe.
Why did Ashneer leave Shark Tank?
For leaving Shark Tan, Ashneer Grover mentioned that the show producers could not afford him anymore.
Who is the wife of Ashneer Grover?
Madhuri Jain Grover is the wife of Ashneer Grover. He first met her at a coaching in Delhi.
Is Ashneer Grover married?
Yes, Ashneer is married & father of two children. He married Madhuri Jain on 4th July 2006.
How many kids does Ashneer Grover have?
Ashneer Grover is the father of two cute kids. He is blessed with a son & a daughter. His son's name is Avy & daughter's name is Mannat.
Who is Ashneer Grovers son?
Ashneer Grover is father of two cute kids. He is blessed with a son & a daughter. His son's name is Avy
MUST READ:
A happy & complete family now
Ashneer Grover & Madhuri Jain Grover have made a completely happy family. They are a family of four now. They have a son, his name is Avy Grover & a cute daughter named Mannat Grover.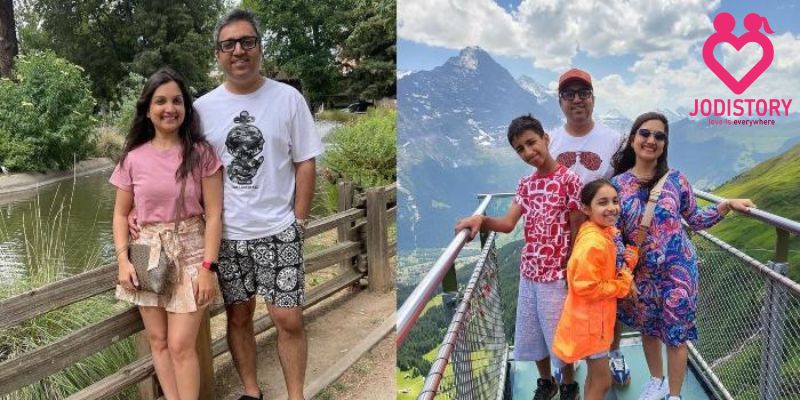 Take away from Ashneer Grover Love Story
Falling in love is easy, but staying in love is not. Ashneer Grover(BharatPe Co-founder) love story is a perfect example. He fell for Madhuri at first sight but it take a lot of time & patience to make her his wife. There were many ups & downs. Many times useless fights too.
But we should not lose hope & clear all the matter by being calm. Sometimes all our partner is needing is assurance & all their doubts & misunderstanding gets vanishes.
One should not learn the business but other aspects too from celebs. Like Ashneer Grover(BharatPe Co-founder) & Madhuri Jain love story teaches us, love, at first sight, turns true sometimes. What is your thought? Tell me in the comment box.