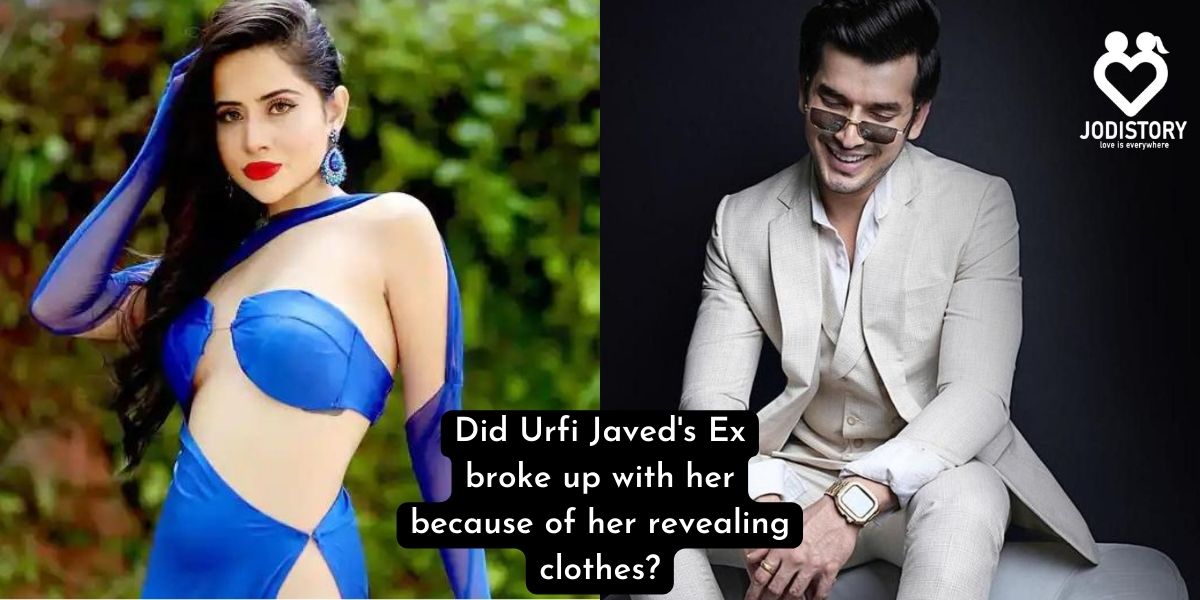 Urfi Javed is making headlines for a good amount of time now. I bet you know at least one controversy surrounding her dressing style. Urfi Javed & Paras Kalnawat's love story is also as controversial as her clothes.
Urfi Javed is a bold woman who doesn't shy away from revealing her skin. Many times, people complain to the police about her clothes but she doesn't care. She is an Indian TV actress and social media influencer.
She has acted on various TV shows like Bade Bhaiya ki Dulhaniya, Meri Durga, Bepanaah, etc. Urfi also participated in Reality TV shows like Bigg Boss OTT and MTV Splitsvilla X4.
In addition, Urfi is a force of nature who does everything she wants to. It could be the reason for her horrible public breakup. So, was her bold dressing style the reason behind her breakup? Come on, let's find out about it below in Urfi Javed's love story.
MUST-READ LOVE STORIES
Urfi Javed & Paras Kalanawat's love story started in 2017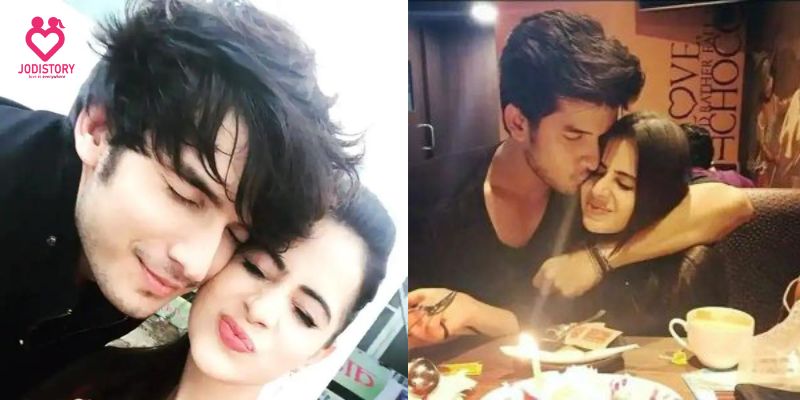 For those who don't know, Paras Kalnawat is a dreamy-eyed boy who plays Samar Shah in Anupamaa. Undeniably, he gathered a genuine fan following through the show.
Urfi met Paras on the show Meri Durga. Both of them described their feelings as mutual and felt an instant connection. Also, they immediately made their relationship very public. They started dating in 2017.
And surprisingly, in 2018 Urfi felt like breaking up with Paras Kalnawat within a month. Isn't that shocking? Urfi figured out within a month that she cannot continue her relationship with Paras!
Urfi Javed found Paras Kalnawat insecure & possessive boyfriend
In a world where girls are limited by everything they wish for a partner who will give them wings to fly. Urfi is always bold and upfront. Thus, it was too much for Paras.
Moreover, she said that he was a boyfriend who comes under the jealous category. And Urfi really disliked his behavior. She was not ready to settle with an insecure boy. Whereas for Paras it was not jealousy, it was his possessiveness and care for Urfi because he loves her.
Paras Kalnawat inked tattoos for Urfi on his skin
Paras tried everything that he could to win Urfi Javed back. He went as far as getting tattoos for her. We all know that inking a tattoo of a person on your skin is a declaration of immense love.
However, he couldn't budge Urfi. She didn't like his beautiful gesture at all. Urfi's response to his love really broke Paras's heart.
Urfi went as far as saying that she would never get back with Paras even when he will cover his whole body in tattoos for her. This was really sad for Paras. It must have even broken his heart. Urfi did not respect true love for her.
Urfi Javed & Paras Kalnawat are polar opposites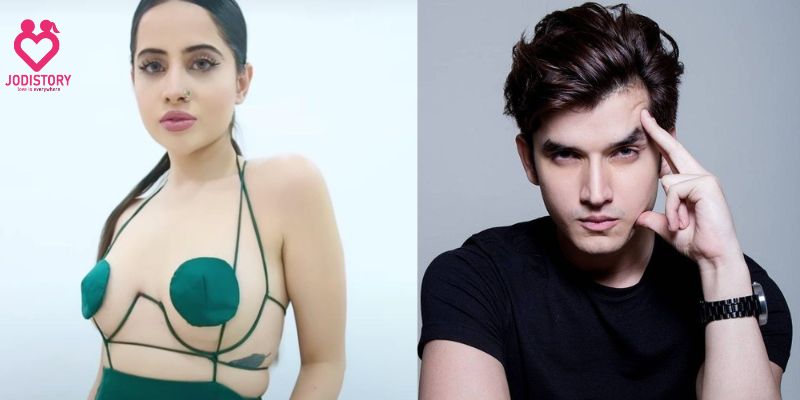 We all have heard that opposites attract. Besides, it's a very common theory we all studied in our school. Urfi and Paras realized that they are too opposite of each other.
Urfi is a nonvegetarian while Paras is a vegetarian. She likes to go out and have fun while Paras likes to stay at home. Even though many opposite couples make their relationship work. But Urfi Javed and Paras couldn't save their relationship. They decided to end their relationship.
Paras Kalnawat & Urfi Javed broke up within five months in 2018
Urfi knew within a month of dating Paras that he was not the man for her. Still, she kept on dating him.
Firstly, Urfi was very honest and clear about her thoughts regarding him. Last, of all, She couldn't tolerate Paras's controlling nature.
She declared her love story to be a childhood mistake and very suffocating.
Possessive behavior caused a breakup with Urfi, but it does not affect Paras anymore
Paras Kalnawat during an interview mentioned that he was just a young nineteen-year-old boy when he started dating Urfi. He didn't know what was good or bad.
Paras tried to take his relationship as it came. It was his first-ever relationship. Of course, he went head over heels for her. Especially, his feelings were uncontrollable for Urfi.
But he didn't know why Urfi called him possessive. He clearly mentioned that he never oversteps his lines and boundaries.
Additionally, he also said that he has many female friends and they never found him to be insecure and possessive.
Paras Kalnawat's girlfriend didn't let Urfi Javed star in Anupamaa
Urfi Javed was supposed to star in Anupamaa. She was offered a big role by the channel. Shockingly, Paras Kalnawat's girlfriend at that time protested their decision.
She didn't want Paras's ex-girlfriend Urfi Javed to work in the show with her boyfriend. Without a doubt Urfi Javed found it to be really pathetic.
Don't date me to change me, said Urfi Javed to Paras Kalnawat
During an interview recently Urfi Javed made a comment on Paras Kalnawat. She simply said that she wouldn't be Urfi Javed today if she had stayed with him.
She subtly hinted that Paras Kalnawat used to control the clothes she wanted to wear. Urfi didn't want to change for a man to a level that it would've become suffocating. So she left him.
Urfi Javed advised Paras Kalnawat to not become a "MAJNU"
In a recent interview, Urfi Javed gave Paras Kalnawat relationship advice. In a funny enough manner, Urfi advised Paras to stay single.
She revealed that Paras has a tendency to become, "poora aashiq, deewana, majnu" for the girl he is in love with and that he shouldn't do that.
Paras Kalnawat replied to her saying that he would try to not become a complete majnu. Sadly, he also added that there's no stopping his Aashiqui when he falls completely in love.
MUST-READ LOVE STORIES:
Who is the ex of Urfi Javed?
Paras Kalnawat is the ex of Urfi Javed.
Is Urfi Javed married?
No, Urfi Javed is not married.
Who did Urfi Javed date?
Urfi Javed date Paras Kalnawat.
Who is the ex of Paras Kalnawat?
Urfi Javed is the ex of Paras Kalnawat.
Why Paras Kalnawat left Urfi Javed?
Urfi and Paras left each other because they were not a good fit for each other.
Conclusion on Urfi Javed & Paras Kalnawat's love story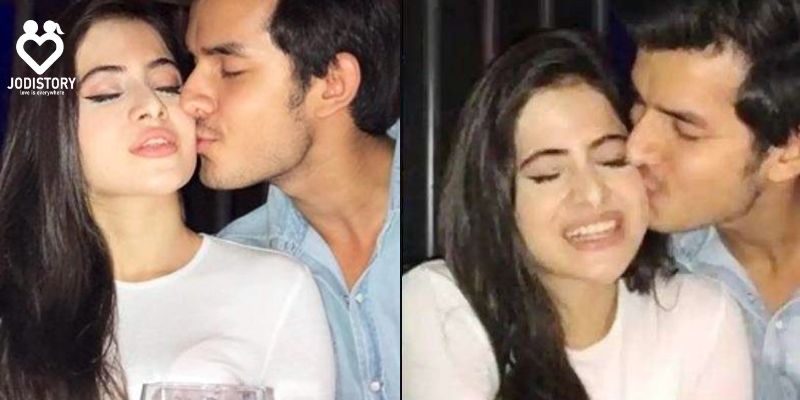 Urfi Javed & Paras Kalnawat's love story is full of drama. Sometimes the couple is friendly but sometimes they become rivals. We can say that even if Paras did not exactly leave Urfi for her dressing style. But Urfi definitely left him because she cannot be suppressed as a woman which led her to the success she has today.
Moreover, they tease each other on the internet a lot. However, the couple shows that even in relationship drama two ex-partners can stay friends. Urfi Javed's relationship teaches us that love takes time. We can not take a decision within 4-5 months of dating.
Urfi Javed inspires women around the world to be themselves and not change for a man. Over that, Paras Kalnawat inspires people to love with their whole hearts. He doesn't hold his love back which is the best way to love.